Released: 4th July 2005
Writers: Hannah Robinson / Pascal Gabriel
Peak position: #10
Chart run: 10-17-29-48-57-68
---
Ever one for modesty, Rachel Stevens' So Good more than lived up to its name. With a bold sound and an assured identity, there was a (brief) moment where the track threatened to restore her to the top of the charts. Alas, the eventual outcome was not so good. It was undeservedly average.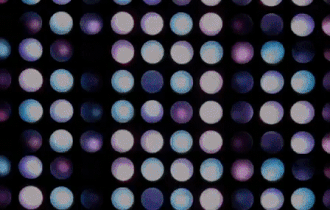 We've previously argued that Negotiate With Love – divisive as it was – probably had to be the lead single from Come and Get It because it wouldn't easily have fitted into the album campaign at any other point. However, it's incredibly difficult to maintain that position in the presence of So Good. For not only is this an incredible track, it's also the total embodiment of the sound that Rachel Stevens was trying to sell. So much so that the title of the album itself is borrowed from the lyrics. This wasn't her first dalliance in electro-pop, of course, but Some Girls had been overshadowed by its status as a charity single. It's tough to appraise a song when it exists to try and raise money for a good cause, and equally challenging to gauge the motivation of those buying it. So Good, on the other hand, had no such strings attached. An easy task this was not; it's easy to forget now but the only other mainstream act consistently producing electro-pop of this magnitude was Girls Aloud. And even they were still a few years from their critical and commercial peak.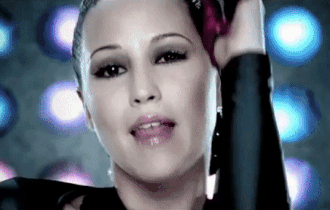 Arguably then, the immediate issue facing So Good was not one of quality, but of expectation. The track marked a decisive turning point for Rachel Stevens that was consistent and cohesive with the Come and Get It album. But this only really became evident in hindsight. At the time, So Good felt like another change of direction in a solo career that had now yielded six singles with very little in common beyond the fact that they were – to varying degrees – great pop songs. The context feels particularly pertinent here because if we were to consider this track alone, there is very little to find fault with. So clearly something else was afoot to explain the mediocre performance.
So Good perfectly positions itself as a post-breakup 'f**k you' anthem for the '00s; it's part-revenge, part-triumph over adversity. Resentful vitriol simmers just beneath the surface of the verses and occasionally spills out: "I'd like to watch you suffer ever so slightly, you better watch your back, you better beware". However, the chorus is a statement of survival, and defiantly dusting oneself down: "I made it on my own again, I'll get back on my feet again, I know I'm gonna feel so good, and so good, and so good". It's here that the track excels, showing that beneath the then-less conventional sound of electro-pop, it was still possible to deliver lyrics that evoked feeling. So Good doesn't have the big bubblegum melodies of Rachel Stevens' yesteryear, but it's every bit as fist-clenchingly victorious.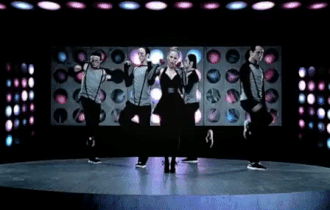 That's in no small part due to the production. So assured is the track of its sound that some of its finer elements could easily be overlooked, such is the efficiency with which it delivers them. The grinding intro, which features a looped sample of Rachel Stevens taking an intake of breath is brilliantly inventive; it shows the level of thought that went into So Good, and indeed the album as a whole. The pounding beat is relentless, with the only reprieve coming from some deliciously squelchy synths during the: "I'm feeling so good…" middle-eight. The vocals are – as ever – performed with a sense of aloofness that by this point was hardly surprising; the rhythmic tempo certainly doesn't allow for much more than a succinct, punctuated delivery. But considering the content of the lyrics and the propensity for such bitterness, the degree to which Rachel Stevens sounds distinctly unmoved by the whole thing is a shade more noticeable here. Nevertheless, as a statement of intent, the track could scarcely be more purposeful. Even if the assertion of: "I'm gonna stand the test of time" proved only that while So Good was many things, a clairvoyant prediction of the future it regrettably was not.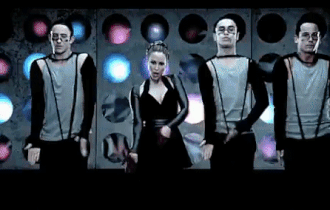 In some respects, So Good suffers for its art. The fact that the production is approached with the presumption that the audience will recognise and appreciate its nuances is no bad thing. But arguably the charts were not yet primed for such understatement in a track of this ilk – certainly not from Rachel Stevens – and what may have earned adulation a few years later seemed largely to fly under the radar in 2005.
If the song itself was the epitome of slick, cool electro-pop, then the music video matches it every step of the way. It's little more than an extended dance sequence, but with simplistic staging and a swathe of pulsing disco lights, the aesthetic perfectly ties together this electro-pop behemoth. There are some quirky little touches to the styling, like the make-up applied to the backing dancers and – of course – the red finger gloves; a neat throwback to the lyrics of Sweet Dreams My L.A. Ex which in reality serve no functional purpose beyond sending pockets of the internet into meltdown. And, alas, therein lies another symptom of the fact that So Good opts not to make a big deal of its identity; the gloves are iconic, but only to a small (yet dedicated) minority of the audience that Rachel Stevens commanded. For everyone else, the subtle flourishes aren't even a gimmick; they're just there as an entirely incidental happenstance. It's less a criticism of the artistic vision behind the music video, and more an observation on the market it was hoping to sell to. Somewhere along the line, the two never quite met in the middle.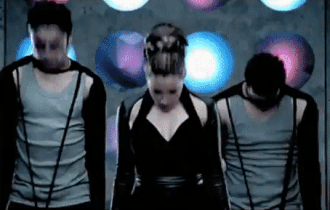 The result was a show of consistency with the previous single. So Good debuted and peaked at #10 in the UK becoming Rachel Stevens' fifth – and final – top ten hit as a solo artist. But the reaction was quite different; if the performance of Negotiate With Love had caused consternation, then this was where panic started to set in. So Good was a bigger, better pop song in every respect. With a more assertive identity, expectations were that it would minimally push Rachel Stevens back towards the upper echelons of the chart, if not to the very top. Its failure to make any movement whatsoever spoke volumes, not about the quality of her material, but of the possibility that interest in her as a singer was waning. If internet hyperbole alone were enough to sustain a career, then this would not be a problem such is the enduring fondness for this song. But a certain degree of commercial return was expected, and even by her own standards, Rachel Stevens was now underperforming.
So Good amply demonstrated that she had some brilliant, forward-thinking pop songs at her disposal. But it begged the unwelcome question of what could possibly be a hit if this barely scraped the top ten…
---