Released: 12th July 2004
Writers: Richard X / Hannah Robinson
Peak position: #2
Chart run: 2-3-5-7-11-18-23-37-38-47-49-65
---
Some Girls is one of those brilliant songs that has everything: a singer in need of a hit, a producer who refused to play by the rules, and a behind-the-scenes struggle that has become the stuff of pop music legend.
Rachel Stevens was quick off the mark with her solo career; her first single arrived just three months after S Club's last, and an album followed swiftly afterwards. For a sweet moment, it all seemed too good to be true…and then came Funky Dory. It was a bold move to release the title track of the album into the busy festive market, and the ensuing #26 peak was nothing short of a disaster for an artist whose previous lowest charting single was #5 (S Club's Alive). Thus, by mid-2004, Rachel Stevens seemed to be at something of a juncture; almost seven months had passed since Funky Dory and while Breathe In, Breathe Out had been floating around the release schedules, nothing tangible had come to pass. Enter Richard X and Hannah Robinson.
The story behind Some Girls is fascinatingly bizarre. It was written with Girls Aloud in mind, which isn't wholly surprising given they would have been the obvious – indeed, only – mainstream pop act whose sound fit the track. When Simon Fuller heard the demo, he identified this as the direction for Rachel Stevens (he wasn't wrong) and requested she record it. However, at the same time, Geri Halliwell was completing her third album, and Some Girls had also caught her ear. After learning that it was going to Rachel, Geri allegedly barricaded herself in her car and refused to come out until Richard X changed his mind. If we were talking about almost any other pop act, you'd take the story with a pinch of salt, but it's not hard to imagine this being too far from the truth. Particularly when – just to add insult to injury – the entire event was immortalised in the song Me Plus One, another Richard X and Hannah Robinson co-write, which was recorded by Annie and featured thinly-veiled references to a 'wannabe señorita'.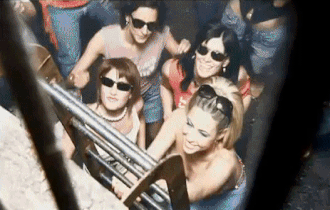 With Some Girls secured for Rachel Stevens, the track was given an unexpected boost when Richard Curtis picked it as the official single for the second biennial Sport Relief event. A sister event to Comic Relief, the format was primarily the same: members of the public are encouraged to participate in sport-themed fundraising activities and pledge donations during an evening block of television programming dedicated to the event. This was a lucrative gig for Rachel Stevens. Being the official single guaranteed a primetime promotional slot for Some Girls, strong video rotation and decent radio exposure (it's hard to believe a song like this was a UK top 20 airplay hit in 2004). Furthermore, every Comic Relief single since 1995 had reached #1 in the UK, so the track was more or less guaranteed to be a success. There could scarcely have been a better way to cast aside any lingering doubts following Funky Dory's disappointing showing seven months earlier.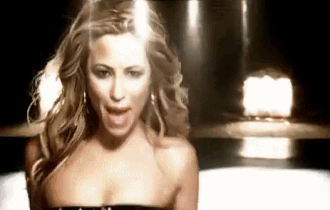 Some Girls was an unusual song to attach to a big charity event in almost every respect. Most immediately is the sound. Richard X was on a quest to disrupt the charts by creating songs that would challenge convention and go against the grain. He'd already succeeded with the Sugababes' Freak Like Me and Liberty X's Being Nobody, but Some Girls dials things up further still. The production is utterly bonkers with a crunchy, grinding bassline, juddering beats, zooming synths and a flurry of whooshes, bleeps and bloops. It's only when you take a step back and put aside – just for a moment – how we've come to accept and normalise Some Girls, that you appreciate how off-the-wall this is. Even if it was possible to identify influences in some of the individual elements, there was absolutely no point of comparison to benchmark a song that threw them all together in such a preposterously brilliant manner.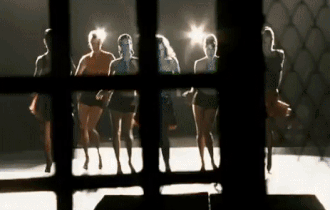 However, what made this an even more bizarre choice for Sport Relief is the theme of the song. Some Girls was inspired by anecdotal accounts of what aspiring female pop stars would do in their quest for fame and fortune. It's never explicitly stated, but reading between the lines of statements such as: "He likes to put his own records on (uh-huh-HUH), he likes to tell me the things he's done (uh-huh-HUH), such a strange way of having fun, oh no no, oh no no, and away we go", and: "This won't last for long, not forever, and the champagne makes it taste so much better better", it's not hard to imagine what is being described. Richard X has maintained that Rachel Stevens knew precisely what she was singing about…but did anyone else? In hindsight, the fact that Some Girls takes a somewhat flippant approach to the way male industry figures wield power over women and the extent to which they will abuse it feels more troubling than it did at the time. However, to think that it was then cheerily adopted by a charity whose mission is to combat inequality seems laughably absurd.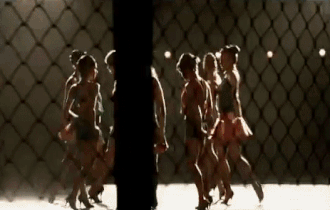 Where Rachel Stevens fits into Some Girls is not so much about what she brings to it as what she doesn't. Suppose just for a moment that Geri Halliwell had persuaded Richard X to hand the track over. Suddenly, it would all be about her (well, not literally); she would be the focal point because that is the quality she brought to her music. However, there is only room for one star here, which is Some Girls itself. And perhaps – by extension – Richard X. The thundering, juddering behemoth of a production doesn't require anything more from Rachel Stevens than the sensibility to know her place within it, which is precisely what she does. Her delivery is knowingly aloof and almost understandably bemused by the situation in which she's found herself. It's perfectly pitched by a singer who was not a newcomer to the music industry and – presumably – was not entirely surprised to be recounting such a tale. Although you could say that the lyric: "Dreams of number one last forever, it's the only way to make you feel better" would have been well suited to Geri Halliwell, it works equally well for Rachel Stevens because while she didn't exude the same desperation for a #1 single, it was nevertheless an accolade that had evaded her solo career (and, alas, would continue to do so).
As if Some Girls in its original form wasn't zany enough, Richard X took Rachel Stevens into the studio to record more vocals for the Extended Mix. That is to say, he asked her a series of questions and inserted her responses into the song. The result is as random as it sounds, with the booming instrumental playing against Rachel Stevens's nonplussed dialogue: "Big big furs. Big hair. Um, maybe like a really cool scarf or something". There's an air of pretentiousness about it that should be off-putting yet feels well-judged. After all, Some Girls is a song that played to no convention other than its own, and thus such open indulgence in itself feels fitting, if not totally deserved.
The music video for Some Girls was openly criticised by Richard X, who stated that it 'made me want to give up my life'. So, very definitely not a fan, then. However, that's a rather harsh assessment because it's not that bad, although the charity single aspect certainly dictates the visuals and leads to some of the weaker parts. The video opens with Rachel Stevens walking through a sewer. Why? Who knows, but whatever the reason is, she's leading a group of women who eventually spill out into the streets. They strut up to a vehicle loaded with water bottles and use them to soak some famous sportsmen making their obligatory Sport Relief cameo appearances. After which, Rachel Stevens returns to the sewer and, er, that's it. Even by the relatively low bar of charity singles, this feels notably weak.
But is it so surprising? Rachel Stevens wasn't a safe bet for Some Girls based on the performance of her previous release, and this was only the second Sport Relief event. So, in itself, it was a new concept without any clear 'rules' about what the official single should entail. To compensate, the video adopts a safe, frivolous, unintimidating approach for the charity audience. As a result, it is naff; it completely misses the opportunity to do something bold and daring with the lyrics. However, given the context, that was never going to happen. And it's not all bad because the underground choreography shots suit the overall atmosphere of the song. At the time, electro-pop sat on the periphery of the mainstream; it was perceived as a darker, moodier subgenre, and the video, therefore, presents it quite literally in the shadows. Had the overall concept been more meaningful, then there were aspects of it here that worked.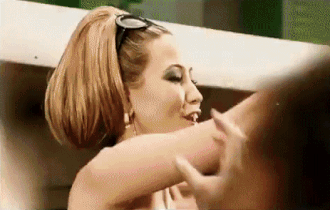 So, with dreams of number one ringing in our ears, Some Girls strode magnificently to…#2, selling 43,000 copies. That would have been enough to top the chart on several occasions during 2004, but that week it was outpaced by the Shapeshifters' Lola's Theme, which sold 52,000 copies. Of course, it would have been wonderful to see Some Girls take the #1 spot, but the exposure and status afforded to Rachel Stevens through the Sport Relief platform were just as valuable to her at this point, if not more so. It set the album campaign back on track: a re-released version of Funky Dory returned the album to #13 after an eight-month absence from the chart, and further promotional tie-ins beckoned to boost the profile of her music.
Some Girls really was a significant turning point for Rachel Stevens' solo career. In the short term, it put her back (almost) at the top of the charts after the wobble of the last single, and that alone would have been enough to prove its worth. However, its impact reached far wider and provided something more significant: a clear direction. As a debut album, Funky Dory threw an awful lot at the wall in an attempt to see what would stick, and its re-release to include Some Girls merely served to emphasise that point.
However, when the track appeared again on the follow-up, Come and Get It, only then did it become clear just how integral this single was in helping influence the design of one of the greatest pop albums of the '00s.
---