Released: 15th September 2003
Writers: Cathy Dennis / Christian Karlsson / Henrik Jonback / Pontus Winnberg
Peak position: #2
Chart run: 2-3-2-4-10-16-25-35-46-69
---
Say what you like about '90s pop stars, but no one could deny their work ethic. S Club 7 – or, by that point, just S Club – released their final single in June of 2003. Only three months later, Rachel Stevens emerged with her first solo single, the curiously titled Sweet Dreams My L.A. Ex.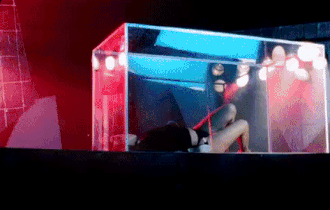 Rachel Stevens was, at that time, in a relationship with former Hollyoaks heartthrob Jeremy Edwards. Famously he was not from L.A., and neither at that point was he Rachel Stevens's ex. The track was notably penned by Cathy Dennis and intended for Britney Spears as a response to Justin Timberlake's Cry Me A River, which had lyrically and visually made some fairly blunt accusations about her behaviour during their relationship. In that context, the subject of the song is suddenly much less abstract. But Britney Spears was having none of it; she had her own response in mind, the much humbler Everytime. That's the downside of writing a song with a specific artist in mind, and it left Cathy Dennis in a bind. Step forward, Rachel Stevens. It wasn't such a surprising move since Cathy Dennis worked closely with S Club 7 for the duration of their career, so there was always a strong possibility she'd have a hand in Rachel Stevens' debut album. Sweet Dreams My L.A. Ex was, as it turns out, a coup. It's perhaps because the song was written with another act in mind that it has its own identity and doesn't just sound like an S Club song with six fewer voices.  
The plucked guitar chord loop that opens the track remains immediately recognisable and distinctive of that early '00s period where pop music was reinventing itself. Indeed, Sweet Dreams My L.A. Ex is an excellent example of how production values were shifting away from the bombastic bubblegum pop of the '90s. Helmed by Bloodshy & Avant, their attention is focused on creating an altogether more nuanced, subtle affair. It's much less about the individual components and more about the end composition. Take, for example, the vibraslap sound effect or the middle-eight brass stabs. Neither are particularly notable in isolation, but they are essential in creating a rich tapestry of production upon which the vocals lie. In hindsight, it's easy to look at Sweet Dreams My L.A. Ex now and conclude it doesn't sound all that unusual for a pop song. But back in 2003 – and certainly, by comparison to tracks like Don't Stop Movin' – it felt positively anaemic. However, the depth of the production lies in how carefully and imaginatively the song is realised, rather than adding layers of bass into the mix to create a bigger sound.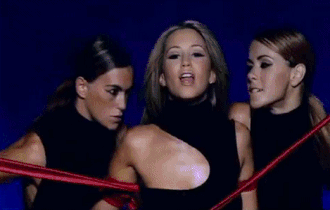 Looking at Sweet Dreams My L.A. Ex from a lyrical perspective, it starts to become evident why Britney Spears may have rejected the track. It's a smartly written comeback, for sure, but never to the point of providing any real exposition. A few years earlier and a veiled response record may well have been the preferred route for Britney Spears to take. But at this point, she was working on In The Zone and fully embracing the opportunity to be more open and honest than she had been before. It would also have been incredibly risky to take a potshot back at Justin Timberlake considering Cry Me A River was such a huge hit. The commercial momentum was on his side, and Britney Spears choosing to tell her own story – rather than respond to Justin Timberlake's – was a very sensible option (if not, at that point, the only one she had). Even so, Sweet Dreams My L.A. Ex has a dismissive bite to it. Lyrics like: "Hey, hang your red gloves up baby, no one cares but you" and: "Does it make you feel a man, pointing the finger because you can" would have raised eyebrows. Thankfully for Rachel Stevens, thematically, the track is never so specific as to leave the listener wondering why on earth she's singing about Justin Timberlake.
Given the context, Rachel Stevens could easily have ended up as a passenger in a song intended for someone else. But Sweet Dreams My L.A. Ex succeeds in establishing her as a competent solo artist and allows her to carve out an identity for herself. Is it done tentatively? Absolutely. The track starts to coyly introduce some slightly more adult themes: "D'you think that I'm the fairer (S-E-X)". But as casual brush-offs go, the song never really amounts to being anything other than incredibly polite. Then again, that's largely consistent with the persona Rachel Stevens had established. Polite objection to being mildly irked was very much her raison d 'être. Yet, that didn't stop people urging her to be something she very evidently wasn't for the majority of her short – yet fruitful – solo career.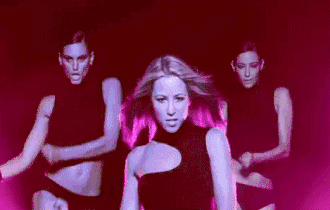 The music video for Sweet Dreams My L.A. Ex primarily uses Rachel Stevens' newfound status as a solo act to achieve things visually that would have been difficult – if not impossible – with S Club 7. The ribbon choreography is something that just wouldn't have worked, and it winds up giving the video a striking visual centrepiece. Elsewhere, Sweet Dreams My L.A. Ex starts to portray Rachel Stevens in a slightly more knowingly sexual way; having twice been voted the second sexiest woman in the world by readers of FHM, she was now able to do more than be ogled from afar. In the video, Rachel Stevens writhes around in a perspex box (a fitting metaphor), and dances seductively – but always very politely – as a concealed figure watches from the shadows. There's a vague attempt to suggest she's claiming her sexuality, but it's never taken quite far enough to give her absolute ownership. The overall effect is still ultimately one of objectification…just now in a slightly more gratuitously titillating manner.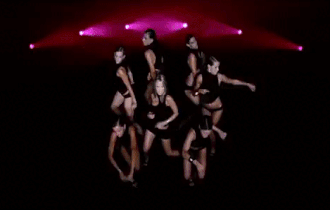 Sweet Dreams My L.A. Ex was a considerable chart success; it debuted at #2 during a fairly busy week and managed to outpace new releases from Westlife, Louise, Nickelback, Jamelia and – ironically – Justin Timberlake. The track peaked at #2 twice; both times, it was held off the top spot by Black Eyed Peas with Where Is The Love (and it is with further irony that Justin Timberlake was an uncredited guest vocalist on that track). Sweet Dreams My L.A. Ex sold 202,000 copies overall, making it the 22nd biggest-selling single of 2003. It was an impressive debut indeed, and Rachel Stevens certainly wasn't hanging around. Just a few weeks later, her debut album, Funky Dory arrived. There was momentum around Rachel Stevens as a solo artist and no guarantee of another hit on the album being as big as Sweet Dreams My L.A. Ex. However, S Club weren't a consistent album-selling act, as their final studio effort, Seeing Double, had proven when it entered the chart at #17. Funky Dory made a slight improvement, at least, peaking at #9. But already, there was the sense that a follow-up single may prove challenging based on what was available.  
And, of course, you may wonder whatever happened to Britney Spears in all of this. Well, funnily enough, Cathy Dennis and Bloodshy & Avant had another song up their sleeve for her called Toxic. And this time, she would record it.
---