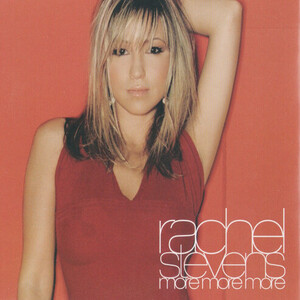 Released: 4th October 2004
Writers: Gregg Diamond
Peak position: #3
Chart run: 3-5-11-20-36-40-54-71
---
With her solo career firmly back on track, Rachel Stevens continued a rather unexpected turn as an ambassador for sports with More, More, More and another promotional tie-in.
Whether it's entirely warranted or not, the Funky Dory album did not present itself – or Rachel Stevens – in the best light and reinforced many of the negative perceptions about how pop music went about its business. Initially released in September 2003 after just one single, it was met with mixed reviews and spent a mere six weeks on the chart, while the title track reached a dismal #26. There was some to-ing and fro-ing about what to do next until eventually a brand-new song – Some Girls – was recorded and adopted as the official Sport Relief charity single, giving Rachel Stevens another hit in the process. Subsequently, Funky Dory was reissued to capitalise on the success of the track. The only other significant addition to the album was a cover of Andrea True Connection's More, More, More, which reached #5 in 1976 (and returned to #24 in 1993 courtesy of Bananarama). When this was announced as the next single, it was almost a concession that Funky Dory had run out of ideas and was now solely trading on material that had been added later.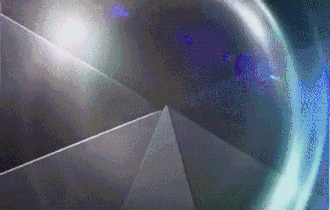 As a cheap and cheerful (if somewhat pedestrian) cover version of a disco classic with a readily marketable hook: "More, more, more, how do you like it, how do you like it", it's easy to see why it was desirable for Rachel Stevens to have a song like this in her arsenal (although her version of Knock On Wood – recorded for ITV's Discomania – was arguably better). Sure enough, Sky Sports soon picked it to accompany their advertising campaign for the new football season. Bizarrely, this had revealed itself to be a lucrative marketing venture after helping to propel Elton John's Are You Ready For Love to #1 the previous year. Admittedly, More, More, More does work in that context with its jovial carnival production, complete with horns and whistles. Except, this isn't the version that was eventually released. Yes, the track committed the most heinous of pop music crimes when, despite having only just been added to Funky Dory, it was then remixed as a single, rendering the album out-of-date again (clearly forward-planning was not Polydor's greatest strength here).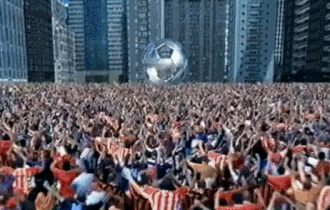 The saving grace – beyond the fact that Rachel Stevens can just about get away with anything – is that the single mix (courtesy of Jewels and Stone) is actually pretty cool and re-imagines More, More, More in the mould of Kylie Minogue's Fever. The tempo is kicked up a notch, and the production adopts a sleek, slick veneer so that while elements of the album version – like the jazzy horns – are still audible, they're significantly downplayed in favour of a cleaner, more pronounced beat. Suddenly, the track is an entirely different prospect altogether.
If you're able to forget – just for a moment – that this was sandwiched in-between Some Girls and the Come and Get It album, then More, More, More is a harmlessly cheery cover version. Indeed, the song is delivered with such brevity (two minutes and forty-five seconds, to be precise) that it's barely worth protesting in any case. Rachel Stevens doesn't attempt anything drastic – nor does she need to – for what is essentially a functional update of the song. It was never likely to touch the original in terms of impact. The performance seems to acknowledge that, instead selling this as a light-hearted endeavour that shouldn't be taken too seriously. The point where More, More, More really hits its stride during the final minute – with ad-libs reverberating around the chorus – is a lot of fun. And while there is always going to be the argument that Rachel Stevens was better than this, taking the track at face value, it's absolutely fine for what it is.
Easily the best bit of More, More, More is the mid-section breakdown where the song suddenly retreats into itself. The throbbing beat is peppered with distorted, choppy: "How do you like it" vocals and then opens out into a dreamy synth melody. It's an exhilarating rush that lasts mere seconds before Rachel Stevens breathily pants: "How do you like my…LOVE", promptly resetting the track back to its earlier sound. What this fleetingly brilliant diversion is doing here is never entirely clear, but it provides a tantalising glimpse at what More, More, More could have been…if it was a wholly different song altogether.
If there's one part of the More, More, More package where the Fever-influence comes through strong, it's in the visuals. The video employs an abundance of CGI to create white or shaded block shapes that move like equaliser bars in time with the music while Rachel Stevens performs in front – or occasionally on top – of them. Giving her the benefit of the doubt, this could be described as a respectful homage…although it could just as equally be considered an outrageous rip-off. Either way, the aesthetic is great and probably the first time, it really looked like Rachel Stevens was being treated as a conventionally A-list pop star in terms of styling and budget (the CGI is relatively simple but doesn't come across as cheap). Well, almost. Along the way, there are shots of her frolicking in a bikini that feel like they exist solely to appeal to the FHM-audience, and which are mostly unnecessary, particularly considering the track's modest running time. Nevertheless, watching More, More, More, you realise how many Rachel Stevens videos utilised dark, dim lighting, which was often at odds with how her music and personality were otherwise presented. So, it's an enjoyable switch-up, and although she only released seven singles – perhaps rendering this a moot point – from a visual perspective, More, More, More is one of her better ones.
The track went on to reach #3 in the UK, becoming Rachel Stevens's third top-three hit and her third biggest seller overall (behind Sweet Dreams My L.A. Ex and Some Girls). That also made it the highest-peaking version of More, More, More to date. And while it's easy to dismiss this as an easy way to score a hit – which is precisely why cover versions were employed so liberally – the track performed incredibly well to be the second-highest new entry in a week that saw seven new entries in the top ten. It even prompted a brief resurgence of Funky Dory, which climbed back to #42, although the fact that the album contained an entirely different version of the single may well have left a bad taste in some people's mouths.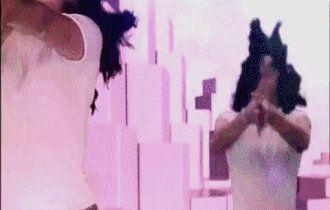 Fundamentally, More, More, More is never going to be held up as the best example of Rachel Stevens's solo career, and nor should it. If anything, this single gives completely the opposite impression. However, it does stand as the final legacy of how broad her commercial appeal stretched at one point, as this was the last time Rachel Stevens made scoring hits look relatively easy.
---