Released: 8th December 2003
Writers: Martin Brammer / Gary Clark
Peak position: #26
Chart run: 26-45-45-52
---
Rachel Stevens' second single found her sampling David Bowie. But was this work of pop art just a bit too abstract for the mainstream?
Ironically, launching Rachel Stevens as a solo artist was probably the easy bit. There was always going to be a degree of interest in what she did after S Club 7, and once a track like Sweet Dreams My L.A. Ex fell into her lap, few – if any – better choices existed as a debut single. With the song a success, and quickly followed by a top ten album, now came the real test: what next? Polydor were in something of an impossible position here because there's an argument to be made that they should possibly have held off releasing the Funky Dory album until Rachel Stevens had a few more hits under her belt. But there was also the risk that none would be as big as Sweet Dreams My L.A. Ex (which proved to be true), and thus, this represented the best opportunity to capitalise on the momentum. So, that's precisely what they did. But now, the label needed to act quickly because although Funky Dory debuted at #9, it exited the top 75 just six weeks later. A second single was required to try and reverse the decline, which meant going into the busy festive market with no clear idea of the fanbase that Rachel Stevens commanded. And it was the album's title track chosen to take on the task.
The intention, it seems, was to project Funky Dory as a highbrow pop record. The title was a play on David Bowie's 1971 album, Hunky Dory, while the guitar riffs are sampled from the song Andy Warhol, which appeared on it. Pitching Rachel Stevens and David Bowie as pop music bedfellows was undoubtedly an unprecedented angle for the Funky Dory campaign, but credit where it's due. As a marketing concept, this one was pretty smart. However, it's hard to imagine there was much overlap – if any – between their respective markets, so it does just feel as if somewhere along the line, the idea got lost in translation and became a bit too clever for its own good.
A new mix of the track was commissioned for its release, which is rarely a promising sign when the album had been available for mere weeks at this point. Nonetheless, it was entirely necessary because the beefed-up, tighter production leaves the original sounding positively anaemic by comparison. Funky Dory serves high drama with Spanish guitar licks and throbbing, whirring synths zipping around atop the distinctive sampled beat. There is still an audible glitch on the: "I want my love to paint pretty pictures for me" line during the first verse, but it's slightly less noticeable, at least.
It is perhaps much easier in hindsight to see and appreciate what Rachel Stevens was trying to do here. The readily quotable chorus: "You're a work of pop art, wanna hang you on the wall, you're funky dory baby, baby that's all" is right up there among the more avant-garde moments of her second album, Come and Get It. Indeed, the track as a whole is brimming with quirkiness. The stop-start verses: "(You can get what you want) a super hero who isn't stronger than me (you can get what you wish for) you're never afraid of my sexuality" are slightly – albeit intentionally – clunky. At the same time, the: "Blam. Slam. WAAAAOW" pre-chorus reasserts this is a song that refuses to play by the rules.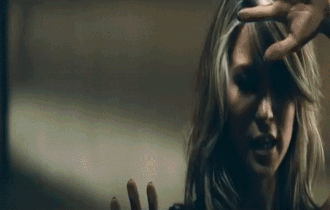 There is a lot to appreciate about Funky Dory, not least the fact that itmakes such a bold statement. However, this is one of those times where a good song and a good single are not the same thing. It's hard to imagine where such an unconventionally sideways track – from a very mainstream artist – would sit in terms of airplay, particularly when Sweet Dreams My L.A. Ex was still garnering strong radio support. Kicking off her solo career with two singles that came at pop music from such different angles created a degree of uncertainty about who Rachel Stevens was as an artist and what she represented. In many ways, that was reflected in the Funky Dory album, which is essentially a collection of songs where the only common thread is that of the person singing them.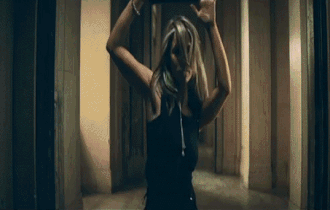 A similar sentiment is seen in the music video for Funky Dory, which is nice enough, but doesn't really attempt to do anything with Rachel Stevens or the song, other than dress her in some nice clothes and plonk her in front of a mirror to spend three minutes posing and preening herself. There are several different looks here, and it goes without saying that there isn't a bad one to be seen. But the visuals don't tell us anything we didn't already know. Funky Dory is such an eccentric track; there was an opportunity to do something really visually creative with the Andy Warhol theme. Alas, besides some occasional camera trickery, the whole thing feels curiously dreary and oh-so-serious with its shadowy, brown-green aesthetic. Sure, the halcyon days of brightly-coloured, bombastic pop music were seemingly behind us (this was the year Mad World clinched the Christmas #1 spot). Even so, if there was one artist who had the credentials to keep that alive, then it was Rachel Stevens.
There's really no way to put a positive spin on the commercial performance of Funky Dory. The track debuted and peaked at #26 in the UK, which was pretty disastrous, all things considered. Yes, it was an extremely busy week in the top 40 – with no less than 16 new entries – but even so, the ambition must have been for Rachel Stevens to be up there among the likes of Will Young, Gareth Gates, Christina Aguilera and, er, The Cheeky Girls. Instead, about the only victory she could claim is that Funky Dory finished a few places above Make Way For Noddy. It did nothing to halt the decline of the album, either, which failed to re-enter the top 75. Although there's no doubt the timing of the single was a factor here, it was indicative of a deeper issue in that Rachel Stevens' viability as a solo artist was now far less certain, and no one seemed too sure about what to do next. Breathe In, Breathe Out was mooted as a follow-up, but that never amounted to anything, and it would be over seven months until she released a brand new single.
For all intents and purposes, Funky Dory – in its original guise as an album – was done. And whatever the grand plan for Rachel Stevens, this surely wasn't it.
---