Released: 28th March 2005
Writers: Anders Wollbeck / Mattias Lindblom / Miriam Nervo / Olivia Nervo
Peak position: #10
Chart run: 10-20-31-40-47-70
---
Having used her debut album campaign to experiment with several styles, Rachel Stevens had settled on electro-pop for the follow-up. And so, came the first single: Negotiate With Love. Brace yourselves, for it was to be the best of times…and the very worst.
In the same way that Rachel Stevens had wasted little time in launching her solo career following the demise of S Club, she similarly didn't hang about when it came to readying her second album. It was a wise move; the first had been moderately successful, but half of the hits from it were the product of a re-release. Fortuitously, Funky Dory v2 – and Some Girls, in particular – seemed to have stimulated a more cohesive vision for the follow-up. Time was of the essence if Rachel Stevens was to consolidate her position atop close to the summit of the charts, so just six months after More More More, she returned with Negotiate With Love.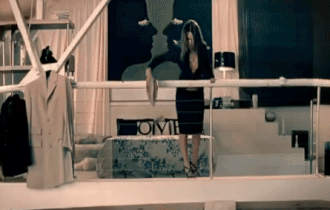 It was a bold choice. Questionably so, perhaps. Unless you were Girls Aloud, electro-pop was not yet a reliably bankable genre (and even they were a few years away from their commercial peak). To push Rachel Stevens in that direction was a risk, but to do it with such a left-field track like Negotiate With Love raised the stakes even further. Very much a grower, not a shower, it was not an obvious hit in any respect. Even now – having had years to bask in its (eventual) brilliance – one has to wonder how this found its way to the top of the pile of 'potential lead singles'.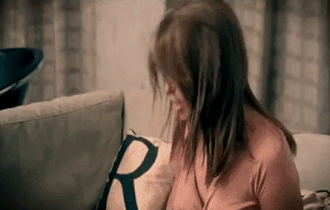 The track is a veritable feast of electro-pop that remains exhilaratingly inventive. The intense, bubbling bassline that jumps from speaker to speaker is joined by screeching synth revs and even throws in some surf guitar for good measure. The production is so rich; it still sounds superb, but it's elevated further when listening through a pair of decent headphones. It's here that you get a real sense of the quality with which Negotiate With Love has been mastered.
This is a song which delivers so much greatness in just over three minutes. However, no moment is more iconic than the first post-chorus, where Rachel politely asks: "Could you turn down the track a little bit, please?", after which the volume doesn't actually change, at all. It's made all the more entertaining by the completely deadpan delivery; playing Negotiate With Love in such an aloof manner – intentionally or otherwise – works so well. At times Rachel Stevens seems distinctly unimpressed, while at others she sounds completely disinterested, as though she has something much better to be doing with her time. It's entirely fitting for a song whose mantra revolves around: "The case is closed".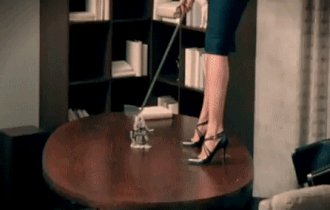 Negotiate With Love rejects almost any opportunity to add some of the exuberance typically associated with electro-pop. Instead, it is stylistically restrained. For example, the chorus: "What is it you don't understand, respect is all that I demand, you took my heart, you held my hand, so listen up and understand" delivered in a single breath. Such is Rachel Stevens' commitment to the monotone that any increase in urgency is matched only to her running out of air as she threatens to expire before our very ears (she doesn't, thankfully). Critics were quick to point out that the song lacks a certain charisma, but nothing on Negotiate With Love is left to chance. Everything is intentional and sounds the way it does for a reason. It's a tremendous performance, albeit with the end result being something that sounds distinctly under-performed.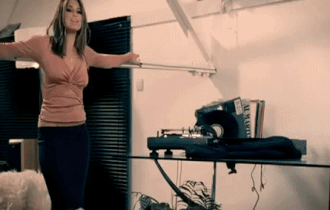 The same is also true of the music video; it's a delicately stylised affair where six versions of Rachel Stevens cause mild havoc in a lavish house. Each of the six individual shots is spliced together to create the illusion of the video taking place across two levels in one giant open plan living space, which occasionally allows for some great interplay between the Rachels. The exchange of lettered scatter cushions to turn "LOVER" and "❤ACHE" into "OVER" and "RACHEL" is very clever. If you've ever questioned the appeal of those cushions then Negotiate With Love is where it started. And ended. There's a calm busyness to the video, with lots to take in but nothing that dominates the overall flow. Although, if we had to pick a highlight, it would be – quite predictably – an exasperated Rachel trying to make a phone call and asking for the volume to be turned down. There's no taking away from the fact that the aesthetic is well compiled and neatly presented. But there is a slight lack of wow factor, particularly when you had Kelly Clarkson completely trashing a house in Since U Been Gone around the same time. By comparison, Rachel Stevens' efforts seem rather tepid.
Whether this was the best choice of lead single is still highly debatable. As a minimal, polite put-down, the track captures the very essence of Rachel Stevens' persona better than any other track she released. However, such is the degree of subtle restraint with which Negotiate With Love is executed, it makes little – if any – impact as a 'comeback'. Instead, it functions much better in the context of the Come and Get It album as a whole. Commercially, there's little doubt that So Good would have been a much stronger statement of intent, but it's difficult to know where else Negotiate With Love would have fitted into the album campaign if not as the first single. So, it's not irrational to err towards this as being the right choice, albeit with the plethora of ifs, buts and maybes that have been tossed around the internet during the last two decades (and no doubt will continue for many years to come).
Having nicely recovered from the slight hiccup of Funky Dory (the single) to score two further top three hits, there was little reason at this point to think that Negotiate With Love wouldn't keep up the momentum and perform similarly. And while we're loathed to call a #10 a disaster, it really did feel like one. Even though it was a reasonably busy chart week – including singles from Kylie Minogue and Mariah Carey – this was still a high-profile new release, and the expectation was that Rachel Stevens would have fared better. It certainly wouldn't be the last time in 2005 that fans and critics alike were left blindsided by the sudden slump in her commercial fortune. In the meantime, however, we were left to cling to the hope that this was a momentary blip. Perhaps Negotiate With Love, while brilliantly bold, was a little too avant-garde for the mainstream.
Alas, this tale of woe was to get darker still…
---