Released: 4th July 2005
Writers: Martin Sandberg / Lukasz Gottwalddin
Peak position: #5
Chart run: 5-6-7-6-5-7-7-13-17-23-31-41-52-50-53-54-56-60-61-62-65-56-60-49-51-36-39-52-56-63-68-63-66-57-71-68-7346-54-68
Billboard Hot 100 chart run: 70-53-38-32-32-22-20-16-9-9-9-8-7-6-5-4-2-3-3-5-6-8-9-8-7-9-9-9-12-15-20-25-29-32-28-27-28-31-33-27-30-33-36-37-41-43
---
Since U Been Gone was a seminal moment in Kelly Clarkson's career, but its impact went far wider than that, helping to redefine the sound of pop music for most of the '00s.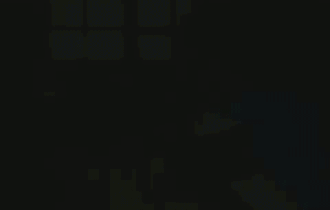 In some respects, the narrative around Since U Been Gone is as much about Max Martin (who co-wrote the song) as it is about Kelly Clarkson. When the bubblegum pop era came to a screeching halt in the early-'00s, many of the acts who emerged from it sought – with varying degrees of success – to respond to changing audience tastes and 'mature' their sound. Suddenly Max Martin was no longer in vogue after being one of the most prolific writers and producers to emerge during the late '90s. He contributed several songs to Celine Dion's One Heart album in 2003, but it was a far cry from the days when his hits were plastered wall-to-wall (or so it seemed) over the charts thanks to Britney Spears, Backstreet Boys and *NSYNC, not to mention the slew of soundalikes that followed in their wake. Rock and indie started to grow in popularity around this point, which was rather convenient because, as a teenager, Max Martin had fronted the Swedish rock band, It's Alive. So, after teaming up with Dr. Luke (he has to be acknowledged, but let's just leave it at that), the intention was to renew his brand by producing rock tracks.
At the same time, work was underway on Kelly Clarkson's second album (Breakaway), and though she'd yet to cross paths with Max Martin, their ambitions were similar. Her debut, Thankful, had been a commercial success – selling over two million copies – but was still closely associated with the American Idol brand. Moreover, despite Miss Independent being a big hit, subsequent singles failed were deemed to have underperformed, and the campaign fizzled out. Thus, there was every possibility that a follow-up could go either way, but a pop-rock direction was envisioned to give Breakaway a stronger commercial identity. Again, however, the lingering shadow of American Idol led to tension over the way the album would be created. Though Kelly Clarkson's writing input on Thankful was limited to four tracks, two of them – Miss Independent and The Trouble With Love Is – had been singles. As far as she was concerned, that was evidence enough to be taken seriously in her own right. But RCA – and label executive Clive Davis, in particular – were not so convinced. They believed Breakaway's fortunes were entirely dependent on it containing hit songs from established writers and were reluctant for Kelly Clarkson to be involved in that side of things. Eventually, a compromise was reached: she could co-write half the album (six tracks) while the remainder would be composed for her to perform.
With Breakaway nearing completion, Clive Davis got wind of Since U Been Gone and hoped to convince Max Martin that Kelly Clarkson was the right person to sing it. The track had already been turned down by P!nk and was also considered for Hilary Duff (it had to be rejected due to being a bit beyond her means). Even so, the connotation of working with a former American Idol contestant was the sort Max Martin wanted to move away from. He was, however, persuaded to meet with Kelly Clarkson, and it soon became clear that Since U Been Gone could be precisely what they both intended. Almost. Early mixes of the track were more pop-orientated, which became a point of contention. Clive Davis states in his autobiography that Kelly Clarkson hated working with Max Martin and Dr. Luke (the latter is undoubtedly true), didn't like how the song sounded and demanded it be removed from the album. She, on the other hand, has maintained that the record label wasn't keen on the track having a rockier edge, and they were the ones to push back (there are reasons Clive Davis may perpetuate the notion that Kelly Clarkson was difficult to work with, which went well beyond this single and indeed the Breakaway album).
Either way, while pop-rock had been a fixture of the charts for several years, it never truly had a replicable template (leading to a fair few 'difficult' second albums around this time). That changed with Since U Been Gone, which quickly established a recognisable quiet verse-shouty chorus archetype that was widely adopted hereafter. The inspiration came from a song Max Martin kept hearing in 2003: Maps by the Yeah Yeah Yeahs. It was only a modest hit – peaking at #26 in the UK and #87 in America – but he felt the brooding verses lacked a big pop chorus and decided to put his own spin on the track. It was never openly acknowledged, but several elements of Since U Been Gone are recognisably lifted from Maps, albeit altered enough to avoid the Yeah Yeah Yeahs being credited.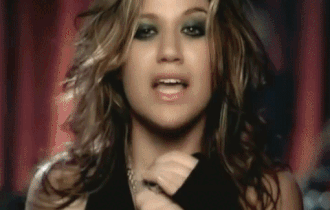 Questionable though that approach may be, there's no denying the result – however it came about – is very special indeed. In the same way that a relatively simple three-note piano arrangement was used to create …Baby One More Time's distinctive intro, here it's a strumming guitar riff and drum kick that forms an intuitive, visceral prompt, which leads directly into the first verse: "Here's the thing, we started out friends, it was cool, but it was all pretend, yeah yeah, since you been gone". Whatever moves Miss Independent made to re-position Kelly Clarkson away from American Idol are amplified ten-fold with Since U Been Gone, which evokes that seismic, gleeful thrill of a superstar emerging before our eyes and ears.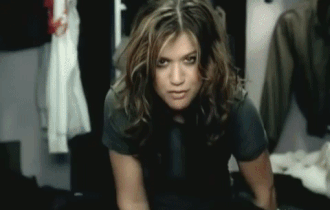 The track structurally understands everything a good break-up anthem needs, and nails it. There's a brooding sense of it's-not-me-it's-you resentment that builds through Since U Been Gone as Kelly Clarkson examines her own behaviour: "And all you'd ever hear me say, is how I pictured me with you, that's all you'd ever hear me say", before starting to project the blame elsewhere: "How come I'd never hear you say, I just wanna be with you, I guess you never felt that way…". Pitching the verses in her lower register makes the song immediately accessible to confidently join in with, and the melody ascends gradually to remain inviting. Thus, by the time the chorus erupts, there's absolutely no reason not to go for it with fist-pumping enthusiasm: "But since you been gone, I can breathe for the first time, I'm so moving on, yeah yeah, thanks to you, now I get, what I want, since you been gone". But this is a hard song to sing (shouting doesn't count) and still sound good, requiring both power and control to hit the higher notes.
Kelly Clarkson, however, makes it look deceptively easy, and Since U Been Gone makes the most of her voice by layering it across the track. It's an incredibly effective means of creating depth and scale, particularly through the middle-eight: "You had your chance, you blew it, out of sight, out of mind, shut your mouth, I just can't take it, again and again and again and AGA-A-A-AIN" and into the euphoric, thrashing electric guitar breakdown. Similarly, the way Kelly Clarkson's voice is duplicated so that she's providing backing vocals to – and harmonising with – herself during the climactic final chorus: "I can breathe for the first time, I'm so moving on, yeah yeah, thanks to you (thanks to you), now I get (I get), you should know (you should know), that I get, I get what I want" is a masterful feat of production.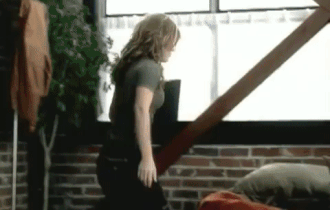 Since U Been Gone was already brimming with hit potential, and the brilliant music video decisively sealed the deal. It starts innocuously enough, with Kelly Clarkson sitting in an apartment holding a heart-shaped pendant before wandering over to the bathroom and singing into the mirror. Then, there's a dawning realisation – somewhere between her throwing toiletries over her shoulder and entering a walk-in closet to cut up clothes – that she's actually getting revenge. It's the sort of fantasy break-up scenario one may – fleetingly – contemplate after being wronged, as Kelly Clarkson ransacks and smashes up the place, leaving just before her ex and his new girlfriend return home. Interspersed are also shots of her performing the song with a band to an enthusiastic crowd in a dimly lit venue. The video is superbly well-realised. Everything about it – the concept, the styling, the execution – is effortlessly cool and cohesively marries the authenticity of rock music with the more fantastical storytelling of a pop visual. Depending on the context, Since U Been Gone was either firmly cementing Kelly Clarkson's identity away from American Idol or relaunching her to an international audience; and it works on both levels.
As frustrating as staggered worldwide releases could be, this is one instance where it worked out well. The momentum was in America, where Breakaway had been an interim single between albums and proven to be a big hit (hence becoming the title track). The video and radio release of Since U Been Gone in November 2004 was timed to perfection, picking up steam just as Breakaway started to fade (at one point, the songs were #9 and #10 on the Billboard Hot 100, respectively). It eventually peaked at #2 and spent five months in the top 10, benefitting from solid airplay and the recent inclusion of paid downloads into the chart. Since U Been Gone was also instrumental in the success of the Breakaway album, released shortly afterwards. It spent 61 consecutive weeks in the top 20, which remains a remarkable achievement, particularly given the only time the album appeared in the top five was when it debuted – and peaked – at #3.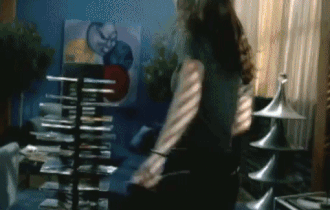 In the UK – and most other markets outside of America – there was little, if any, hype for a new Kelly Clarkson track after Low/The Trouble With Love Is fared modestly in 2003 (Breakaway was skipped over as an introductory single and released at the end of the campaign instead). However, by the time Since U Been Gone arrived here some seven months later, its phenomenal success elsewhere had stoked sufficient interest. And while there's no doubt that the delay ate into sales of the song – at least initially – since it and the album were easy to acquire via other means, Since U Been Gone reached #5, immediately becoming Kelly Clarkson's highest-peaking single in the UK. It was also an early beneficiary of downloads being included in the chart, spending 13 weeks in the top 40 but a total of 37 in the top 75, which she's yet to surpass (though Underneath The Tree almost certainly will in the next few years). Following Since U Been Gone immediately with the album was a bit of a risk (it already being widely available was probably a determining factor) given Thankful had – at that stage – only achieved a modest peak of #52. The strategy paid off, though. Breakaway debuted at #10 and eventually peaked at #3 almost half a year later, with sales exceeding 1.5 million copies to date.
Since U Been Gone deservedly became a defining moment in Kelly Clarkson's career, putting her well on the way to superstar status. And in a different – though no less significant – manner, it also freed Max Martin from being disregarded as a relic of the bubblegum pop era. This is one of those times where a track intended for another artist ended up – whether through fate or circumstance – in precisely the right place. It isn't just the case that a great song fell into Kelly Clarkson's lap; Since U Been Gone is world-class because she's the one singing it.
---