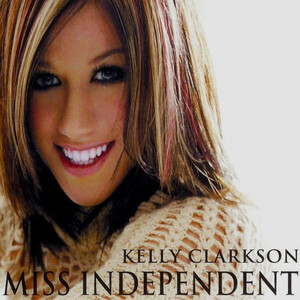 Released: 25th August 2003
Writers: Christina Aguilera / Matt Morris / Rhett Lawrence / Kelly Clarkson
Peak position: #6
Chart run: 6-10-16-24-33-33-45-70-72-75
Billboard Hot 100 chart run: 61-46-30-22-19-17-16-12-12-9-9-10-13-18-17-22-30-34-35-43
---
Having established Pop Idol in the UK, Simon Fuller began selling the format internationally; and it was only a matter of time before a singer emerged whose talent deserved global exposure. But if every country had its own winner, would they care about anyone else's?
After being crowned the inaugural winner of American Idol and ascending to #1 on the Billboard Hot 100 with A Moment Like This (the same song Leona Lewis later released as her X Factor winner's single in 2006), the intention was for Kelly Clarkson to swiftly record a debut album that could be on shelves within months of the show ending. With the TV talent show genre still in its infancy, the recurring trend indicated a clear correlation between the passing of time and diminishing commercial returns. Of course, there would soon be exceptions to the rule, but with Will Young yet to release Leave Right Now, there was little tangible evidence to debunk that myth. However, it quickly became apparent that finding the right material for Kelly Clarkson in such a short space of time was over-ambitious. Thus, her record label – RCA – took a calculated risk, deciding to wait it out rather than rush a half-hearted album, even if that meant sacrificing some post-American Idol momentum.
Miss Independent – or Miss Independence, as it was known initially – changed hands several times before ending up with Kelly Clarkson. That practice in itself wasn't entirely unusual, but the handling of this situation became a source of frustration for some of the acts involved. An early draft of the song was turned down by Destiny's Child and then inherited by Christina Aguilera for possible inclusion on Stripped. Along with co-writers Rhett Lawrence and Matt Morris, she continued to work on the song, although ultimately, it didn't make the cut and was left half-finished. That's where Kelly Clarkson came in, helping to complete the track and rewrite some parts so that it could eventually be recorded as Miss Independent. The only thing is, no one told her about Christina Aguilera's prior involvement. Indeed, it wasn't until Kelly Clarkson received the liner notes for her debut album (Thankful) that she saw the full credits – including names she didn't work with – and the whole story about the track's origins came to light. Incidentally, it's also alleged that Christina Aguilera was less than impressed to find out Miss Independence had been given to another singer without her knowledge. However, her disapproval wasn't aimed at Kelly Clarkson directly.
Ironically, RCA didn't even want the song to feature on the album, let alone be released as a single despite all of that. Some Kind Of Miracle was apparently their preferred choice, which seems ridiculous now. But if the grand plan was to position Kelly Clarkson as the girl next door with an incredible voice, then pleasant pop songs were a relatively failsafe way of maintaining her mass-market appeal. However, she was forthright enough to push for a different direction; thus, Miss Independent was chosen as the next single from Thankful in America and served as her international debut.
The track is every bit a product of that early-'00s phase wherein pop music didn't quite know how or what to be anymore. It combines a hypnotic, squelchy R&B beat – not entirely dissimilar to Tweet's Oops (Oh My) – with pop-rock elements, although the drum beat is far more prominent than the guitars. There's also the odd record scratch thrown in for good measure. Yet, Miss Independent is remarkably cohesive, which is probably a measure of how far the conventions and expectations of the genre had moved. In hindsight, it's also easy to see why Kelly Clarkson fought so hard for the song because it acts as an introduction (or reintroduction) whose theme is consistent with who she is, even if later albums steered her sound in a different direction. For every assertion of defiant self-confidence: "Miss independent, Miss self-sufficient, Miss keep your distance (mmm), Miss unafraid, Miss out of my way, Miss don't let a man interfere, no", there's a sense of fear and vulnerability: "So by keeping her heart protected, she'd never ever feel rejected, little Miss apprehensive, said ooh, she fell in love" that is age-appropriately considered and mature. It's still playful with the concept ("And this miss decided not to miss out on true love") but never descends into precociousness.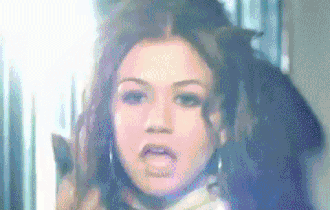 In terms of Kelly Clarkson's vocals, Miss Independent sensibly opts to showcase only what is necessary for the song rather than demonstrate the full extent of her range, which is not to say this is a modest performance. She flits effortlessly from the lower register of the semi-spoken verses to the belting power of the chorus, both of which are delivered with natural confidence. But it's the baroque-esque middle-eight: "​​When Miss independent walked away, no time for love that came her way, she looked in the mirror and thought today, what happened to miss no longer afraid, it took some time for her to see, how beautiful love could truly be…" that takes things to another level entirely. Each line is gently layered as Kelly Clarkson's voice develops an ethereal quality and turns whispery soft, exposing the control in her vibrato to ensure not a single note is out of place or oversung for the sheer hell of it. It's utterly stunning, yet even in its best moments, Miss Independent barely scratches the surface of what Kelly Clarkson is capable of.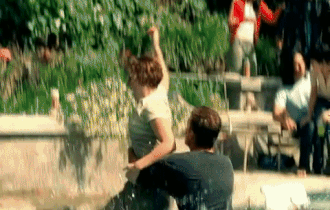 There are inevitable comparisons to be drawn with Christina Aguilera's material from this era, although the likeness never seems as pronounced as it could have been. The use of emphasis during the chorus: "What is this feelin' takin' OVER, thinkin' no one could open the DOOR, sur-PRISE… it's TIME…to FEEL what's real; what happened to Miss Indepen-DENT, no longer need to be defensive, good-BYE, old you, when love is true", is structurally similar enough to Dirrty and Fighter that it's possible to see where the track evolved from. Yet, that journey – and Kelly Clarkson's involvement in developing Miss Independent to a complete state – is precisely why Miss Independent has more than enough of its own identity not to simply come across as a Stripped reject with a lick of new paint. This feels like a determined statement of her sound and intent. Thankful didn't necessarily follow through on that promise, but for the time being, Kelly Clarkson would have to prove her point to the label one track at a time.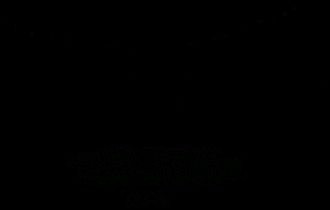 Although Miss Independent was trying to make a statement, sometimes an over-eager music video can take things too far. The intention was to put some distance between American Idol without alienating the audience altogether, and that's achieved really well here. It's set at a house party which is (sort of) told in reverse, starting with the morning after the night before, where Kelly Clarkson is surveying the damage and gradually revealing the events leading up to that point. The idea and styling are a more contemporary fit than A Moment Like This but remains family-friendly by showing the party primarily through association. The consumption of alcohol is implied, but there are only ever fleeting shots of half-empty glasses, while only fully-clothed intimacy – such as the couple going at it next to the pool – is shown. Nonetheless, there's no misinterpreting what is ostensibly happening here. It's raucously chaotic, fun – Silly String fight in the kitchen, anyone? – and authentically cool, particularly with the backwards narrative and rewind editing matched to the song's beat. Even the inclusion of Kelly Clarkson performing karaoke doesn't come across as being anywhere near as heavy-handed a nod to American Idol as it could have done. Overall, the video strikes a perfect tone and discreetly functions as a soft reset to one audience while providing a believable starting point for another.
While many aspects of the Idol franchise were lifted directly from the template of the UK format, when it came to the charts, the situation in America was very different indeed. Although a physical release helped propel A Moment Like This to #1 on the Billboard Hot 100, airplay would be the determining factor for Kelly Clarkson moving forward. In that respect, Miss Independent made promising inroads at Adult Contemporary and Mainstream radio, which – combined with the presence of a CD single – helped it reach #9. While American Idol was part of the narrative surrounding Kelly Clarkson's international launch, it didn't carry the same burden of expectation; and was far less a guarantee of success, given few people outside of America would have followed her journey through the competition. Equally, without the albatross of a winner's single around its neck, Miss Independent could be precisely what Kelly Clarkson wanted: an introduction to her as an artist and a terrific pop track to boot. It was a reasonably big hit, too, peaking at #6 in the UK.
The growing popularity of the track also fed into the success of Thankful in America, where the album debuted at #1 and went on to sell around 2.8 million copies. The response was decidedly more muted in the UK, though. It initially spent a month in the top 75 and went no higher than #52, although the popularity of Breakaway a few years later did create some retrospective interest in Thankful, which saw it resurge to a new peak of #41 in 2006. Despite the album's commercial fortunes varying significantly between territories, it ran into the same issue everywhere. The abundance of balladry that presumably existed as a contingency for the label if Miss Independent didn't work out conversely meant that when the song became a hit, there were limited options for a follow-up. Subsequent singles Low and The Trouble With Love Is failed to make a sizable impact, and the campaign was prematurely curtailed.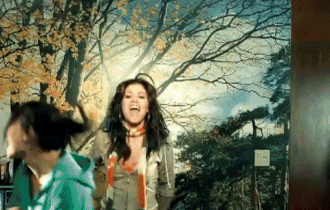 For a brief moment, it seemed things had faltered for Kelly Clarkson. But Miss Independent was brimming with such potential, and had proven so many of her instincts to be correct, that it was surely only a question of when – not if – she'd be back.
---