Released: 11th June 2007
Writers: Kelly Clarkson / Jimmy Messer
Peak position: #9
Chart run: 9-10-20-33-43-47-61-71
Billboard Hot 100 chart run: 8-12-15-17-9-11-17-19-22-20-31-49-57-61-67-82
---
Creative differences between Kelly Clarkson and the head of her record label had been simmering in the background of Breakaway's phenomenal success. But as she prepared to release a third album, things escalated out of control…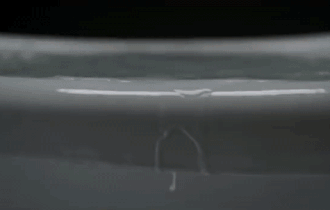 My December remains a fascinating moment in Kelly Clarkson's career. Not just due to what transpired with the album itself, though there's undoubtedly much to unpick in that regard. It exposed a power struggle between label and artist that probably isn't uncommon but had rarely played out in such a destructively public way. The precursor to My December was a fractious working relationship between Clive Davis, the head of RCA Records and Kelly Clarkson. For all its phenomenal success, Breakaway had resulted from an uneasy compromise where she'd been allowed to co-write half the tracks, so long as the remainder came from established hitmakers. 12 million sales later, the strategy undoubtedly worked. Yet, it also created a perfect storm for the follow-up. Not unreasonably, Kelly Clarkson had reason to feel she'd proven herself a capable songwriter, with a credit on three of the five singles lifted from the album. Clive Davis, meanwhile, could deem the success as a validation of his formula. Neither of them would be willing to back down.
The material Kelly Clarkson composed for My December came from a point of emotional and physical burn-out as she promoted Breakaway across three tours spanning 16 months. Working with a new – smaller – team of collaborators became an outlet to process personal and professional experiences amid a gruelling, unrelenting schedule. As a result, there is undeniably a darker, moodier edge to My December, although it's never quite so overbearingly bleak as is often perceived. Nonetheless, Clive Davis did not like what he heard and wanted significant changes (i.e., the inclusion of some radio-ready pop hits) made to My December before its release, which Kelly Clarkson flatly refused. Partly out of principle since there was a weaker case for that approach this time. But also because she probably knew RCA didn't have much choice if they wanted to sustain momentum after Breakaway. So, the album remained unchanged, with Never Again as the lead single.
The track establishes a tone for My December that continues the break-up theme underpinning earlier singles like Since U Been Gone but swaps singalong hooks for the bitterness and anger of a truly lived experience. This isn't blind rage; it's simmering and thought-out, seeping tempestuously through the verses: "I hope the ring you gave to her turns her finger green, I hope when you're in bed with her, you think of me, I would never wish bad things, but I don't wish you well, could you tell by the flames that burned your words?", flanked by a looped electric guitar riff and ominous, throbbing bass. There's a sense of Kelly Clarkson urging revenge to occur through fate or circumstance rather than inflicting it herself. The lyrics are so intensely vivid; it's as if she's played out the scenarios repeatedly in her mind, and the relatable, tortuous frustration is palpable.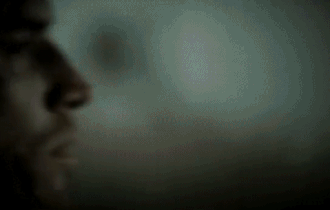 As the lead single, Never Again sets a precedent for My December in the extent to which Kelly Clarkson had little concern over sanitising the material for commercial purposes. She takes the song to some dark, vitriolic places: "Ignorance is bliss, but when your day comes, and he's through with you, and he'll be through with you, you'll die together but alone"), which is a real and human thing to experience. Break-ups aren't always about turning the other cheek and taking the high road; any catharsis experienced here: "Never again will I hear you, never again will I miss you, never again will I fall to you, never; never again will I kiss you, never again will I want to, never again will I love you, never" comes from embracing the ability to feel resentment and scorn unapologetically.
It's easy to see why RCA mightn't necessarily have chosen to launch My December in this way because while Never Again conveys the turmoil of a break-up with strikingly blunt, brutal honesty, this wouldn't be as easy to sell to radio. But that doesn't mean there no market existed for it whatsoever, and the way Kelly Clarkson tears through the chorus: "Does it hurt to know I'll never be there, bet it sucks to see my face everywhere, it was you who chose to end it like you did, I was the last to know you knew, exactly what you would do, don't say you simply lost your way, they may believe you, but I never will, never again" delivers a spiky, anthemic rush far less removed from the previous album than is often characterised. Indeed, this all goes back to the perception of My December; it's not Breakaway; that much is true. But neither is it an abject departure.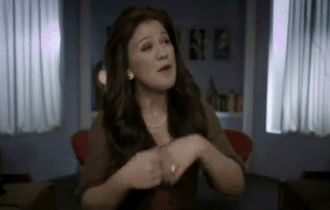 What makes it hard to disassociate the album from having a relentlessly downbeat and melancholic aura are the visuals that accompany it. The artwork has a gothic fairytale aesthetic, while the music video for Never Again borrows themes from the movie What Lies Beneath. It starts with Kelly Clarkson in an overflowing bathtub, having just been drowned by her on-screen husband. He flees the house and reverses the car into a bin before driving to the airport to meet his lover. During the journey, Kelly Clarkson starts appearing as a vision and torments her husband, continuing to do so as he reaches his destination; the thoughts become more intense and harder to control (at one stage, he's thrown onto a sink in the bathroom by the invisible presence).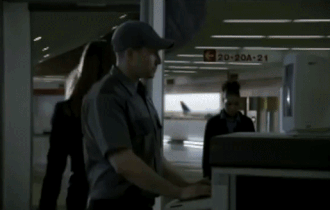 Towards the end of the video, Kelly Clarkson emerges from the bathtub, and the sequence cuts back to the house when the car reversed into a bin, suggesting everything afterwards was imagined. As her husband steps out of the vehicle in despair, Kelly Clarkson – styled as a stereotypical trophy housewife – leaves the house with a suitcase and drives off, leaving him alone in the street. In terms of complementing Never Again, the visuals are terrific; there's a claustrophobic intensity – in part due to the washed-out colour palette – that verges on overwhelming but is sensibly broken up by contrasting shots of Kelly Clarkson and her band in gleaming white. Although there's cause to believe aspects of the (brief) My December campaign didn't have RCA's full backing, this isn't one of them; it looks terrific and is of a quality befitting a comeback from one of the world's biggest pop stars.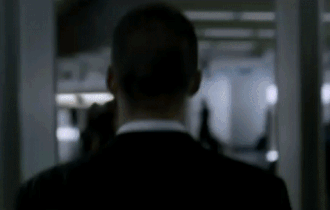 What would be considered a success for Never Again isn't entirely clear. If Clive Davis' objections were anything to go by, the label knew this wouldn't be a Since U Been Gone-sized hit and shouldn't have expected the track to perform like one, which it didn't. Never Again reached #8 on the Billboard Hot 100, spending nine weeks in the top 20. Although far from a disaster, RCA deemed the song not to be gaining enough airplay traction and reduced any likelihood of that happening by pulling it from radio rotation after six weeks. Meanwhile, in the UK, Never Again peaked at #9 and earned Kelly Clarkson her first top 10 single since 2005, though it made a modest impact overall (42,600 copies; the 187th best-seller of the year). In some respects – particularly to the label – this probably proved a point about the album's direction. However, the longevity of the Breakaway campaign also meant it ended little more than a year before Never Again's release. So there was a balance between capitalising on Kelly Clarkson's momentum and waiting long enough to let the dust settle. Heightened anticipation for a comeback might've been sufficient to compensate for any shortcomings the song – allegedly – had. Yet it all happened quite quickly for that to be the case.
Attention subsequently turned to My December, which is where things started to fall apart. The album got off to a solid start, debuting at #2 in the UK and America (Breakaway peaked at #3 in both countries) with first-week sales of 40,509 and 291,000 copies, respectively. The latter is only slightly less than Kelly Clarkson's debut in 2003, despite sales having steadily declined. However, withdrawing Never Again from radio three weeks before the album and a rush-released Sober failing to make an immediate impact (it's brilliant, but not the kind of song likely to do that) left My December floundering. A similar situation occurred in the UK, where Don't Waste Your Time was mooted as the second single and received an expensive-looking music video themed around Sleeping Beauty but ended up being cancelled. Thus, the music suddenly became a secondary talking point, with the focus instead on events unfolding behind the scenes.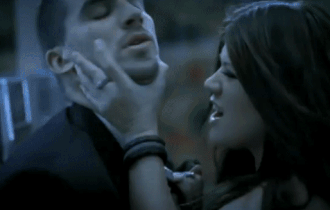 Reports of the alleged conflict with Clive Davis appeared speculative at first. Then, after Kelly Clarkson parted with her management team and cancelled a 37-date My December arena tour (it eventually went ahead several months later on a scaled-down basis), she spoke more openly about her frustrations. On the other hand, Clive Davis said nothing, which could also be considered an affront in itself. Appearing on American Idol, he gave a speech commemorating the show's popularity. Despite managing to promote a slew of current singles and projects related to American Idol, he failed to mention Never Again or My December. Furthermore, several statements in the speech can't possibly have been serendipitous ("Now contrary to popular belief, that's what album sales are really all about: new hit songs (…) but then, in turn, everyone in American Idol must toast that much too often underappreciated professional songwriters, those who have greatly enhanced the American Idol album franchise, right from the very beginning by writing #1 hit songs for Clay Aiken, through Since U Been Gone and Breakaway for Kelly Clarkson's huge Breakaway album"). While it's probably a stretch to suggest RCA intentionally jettisoned My December, behaviour like this demonstrates they did the bare minimum in supporting it.
Whether the feud was exaggerated, the fact it reached a point where Kelly Clarkson – who had every right to feel disrespected – needed to make a lengthy apologetic post on her website seems an absurdly unprofessional situation for a major label to find itself in. Could she have been more open to having a few radio-ready hits on the album? Maybe. Should Clive Davis have given her more credit and support as a songwriter in the first place? Absolutely. There is a point where the pair's respective stances would have created a better environment for My December to thrive. Breakaway had been such a lightning-in-a-bottle moment that any follow-up would likely have struggled to sustain such unprecedented success; an element of resetting expectations would always probably be needed.
Unfortunately, the chasm between Clive Davis and Kelly Clarkson is precisely where My December – and, to a lesser degree, Never Again – ended up. For now, RCA might have had the upper hand since they could shift the blame away from themselves and use her 'misjudgement' as leverage to step in and turn things around for the next album. If there's a silver lining for Kelly Clarkson, though, the label must surely have known they'd never fully be in control again.
---