Released: 19th June 2006
Writers: Matthew Gerrard / Bridget Benante / Avril Lavigne
Peak position: #22
Chart run: 62-22-31-37-44-47-50-59
Billboard Hot 100 chart run: 60-54-48-42-31-27-20-14-12-10-9-8-6-8-8-9-11-10-12-11-10-12-12-11-10-15-18-16-15-17-15-18-20-20-28-34-38-39-40-38-40-38-33-36-42-50
---
Breakaway was only ever intended to be a stopgap single for Kelly Clarkson as she completed work on her second album, but it quickly became far bigger than anyone would have predicted.
In most territories, the release of Breakaway as the fifth and final single from the album of the same name marked something of a victory lap for Kelly Clarkson; it was a modest hit and a change of pace to round off a year of phenomenal success. Yet that barely scratches the surface of the impact this song had in America, where it ostensibly ended up leading the campaign, despite that having never been the intention. Avril Lavigne co-wrote the track while working on her debut album, Let Go. However, after deciding that it didn't fit the sound she was going for, Breakaway instead passed over to Kelly Clarkson a few years later…who also wasn't overly enamoured with the song given how different Breakaway was to the rest of the material she was recording at the time. But the opportunity to contribute to the soundtrack of a Julie Andrews movie (The Princess Diaries 2: Royal Engagement, also starring Anne Hathaway) was enough to twist her arm, and she agreed. The plan was for this to be nothing more than a side-project: a soundtrack single that would tide fans over without interfering in, or misrepresenting, the direction of her next album.
Even though Breakaway wasn't written for Kelly Clarkson, it acted as a perfect summation of her current position. Having risen to fame as the inaugural winner of American Idol, she was now seeking to distance herself from the contest, parting ways with Simon Fuller and 19 Management shortly before her second album was released. This was a fine line for Kelly Clarkson to walk, for American Idol was still hugely popular, pulling in 25 – 30 million viewers per episode. A narrative could easily have emerged that painted her out to be ungrateful or disrespectful of the platform, having already reaped its benefits. But if anything, she was trying to make the most of it by signing with a management team who had the capacity to treat her as a priority act. Breakaway helped smooth over the transition, with lyrics that painted a picture of abject humility: "Out of the darkness and into the sun, but I won't forget the place I come from, I gotta take a risk, take a chance, make a change, and breakaway". The song is completely disarming and removes any opportunity to stir up resentment over Kelly Clarkson's actions by presenting a likeable account of someone merely trying to make the most of the chances they've been given. And who'd object to that?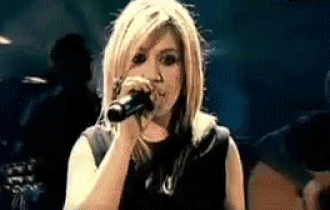 One of the smartest things Breakaway does is more or less stick with the same arrangement that existed for Avril Lavigne (her version later leaked, and she's since included it on some tour setlists). Kelly Clarkson has cited this as one of her least favourite songs since it's not particularly challenging to sing. And it's true; she's a far better singer than Breakaway allows her to be. Even a slight shift in urgency during the middle-eight: "Buildings with a hundred floors, swinging 'round revolving doors, maybe I don't know where they'll take me but, gotta keep moving on, moving on, fly away, breakaway" is handled with ease. Yet, the track sitting so comfortably within her range makes it such a captivating listen. Amid the spiky pop-rock and heightened emotion on the parent album, Breakaway – with its gently layered chorus – stands out as a moment of serenity that strips Kelly Clarkson's persona back to a readily relatable core. Little wonder, then, that it connected so well with people.
The Dave Meyers-directed music video for Breakaway really brings the song to life. It features a dual narrative, showing Kelly Clarkson in the present day and as a young girl. Although created as a promotional tie-in for The Princess Diaries, a lot of the footage from the movie was worked in afterwards. Therefore, this feels consistent with later videos from the album campaign – particularly Because Of You – in starting to delve a little deeper, sometimes revealingly so, into Kelly Clarkson's life. One sequence shows her younger self being shouted at in the car and clasping her hands together as a coping mechanism, before cutting to the present day where she's doing the same thing before stepping out of a limo onto the red carpet (for the premiere of The Princess Diaries, naturally). In another, young Kelly Clarkson escapes onto the roof of her home and looks up at a plane flying in the sky above. A quick cut to the interior shows her adult self attempting to watch a movie (no prizes for guessing which one), looking anxious while turbulence rocks the aircraft. The video concept inherently understands the context of Breakaway and where Kelly Clarkson was coming from in terms of wanting to share more of her truth on this album. It manages to do this incredibly well while also fulfilling its contractually obligated promotional duties.
When the song was released outside of America, the original video wasn't used. Although references to The Princess Diaries would have needed to be removed, there was probably scope to do so without sacrificing too much of the other footage. However, given that two years had passed, and with some of the themes being reused earlier in the campaign, we got a live performance from the UK leg of the Breakaway tour, which is…fine. Kelly Clarkson is phenomenally talented, so from a technical viewpoint, it's faultless. Even so, these kinds of videos just aren't very interesting. It does, however, show just how far she had distanced herself from American Idol by this point. Part of the initial strategy under her new management was to do some of the things that the contest allowed her to bypass, such as intimate gigs in smaller venues. And here's where it paid off; Kelly Clarkson had scaled up to arenas by this stage, but the video shows closeness and vulnerability that belies the size of the audience. This looks every inch like an artist who'd credibly spent years honing her craft, which was probably the point.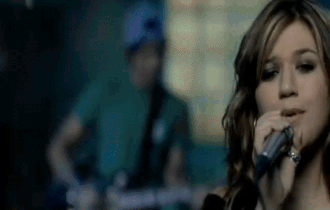 Although The Princess Diaries 2: Royal Engagement wasn't hugely loved by critics, it had a strong following after the surprise success of the first movie. And despite Kelly Clarkson's previous album campaign having been curtailed when Low and The Trouble With Love Is stalled, she still had a high profile. Thus, it wasn't a surprise to see Breakaway debut on the Billboard Hot 100. However, what soon became apparent is that the song was eclipsing the movie and growing into something far more significant. It reached #6 – becoming Kelly Clarkson's second-highest peaking single at that point – and hung around the top 20 for over half a year (28 weeks in total). The change in chart rules to include downloads occurred around six months after Breakaway's release, which no doubt helped prolong its presence. However, the biggest drive came from Adult Contemporary radio – definitely not the market being targeted by The Princess Diaries – where the song spent 21 weeks at #1.
The track was now so big that it couldn't simply be excused as an inconsequential movie tie-in. Moreover, it effectively freed Kelly Clarkson from the shackles of American Idol, exceeding even the most optimistic expectations. So, while Since U Been Gone is regarded as the lead single proper (which it was in most other countries), it was a nice compromise to title the album Breakaway in recognition of the momentum the song had generated.
It was sensible to take a different approach outside America (and Australia). Kelly Clarkson's profile was lower in the UK, while The Princess Diaries never seemed to register the same degree of pop culture impact. Therefore, Since U Been Gone made much more of a statement than Breakaway ever would have. However, the track still – deservedly – had a place in the campaign; it just came as the final single rather than the first. And this was the barest of barebones releases, with a CD featuring two tracks: the album version – which well over a million people already owned – alongside a live recording. Somewhat inevitably, Breakaway didn't fare anywhere near as well as it had done in America, peaking at #22 in the UK. At this stage, though, it's hard to imagine anything doing much better. And, if nothing else, the single did see the album back into the top 20 for one final week: it's 41st in total.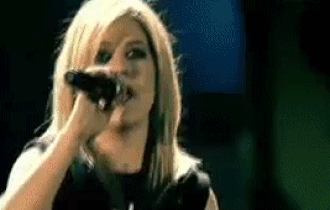 Regardless of where it factored into the campaign, Breakaway is an integral part of Kelly Clarkson's second album. The tail-end of the campaign was definitively not the best way to experience this single, though, because the manner in which the track confounded expectations upon its original release was one of those watershed moments in pop music that couldn't be recreated almost two years later.
---