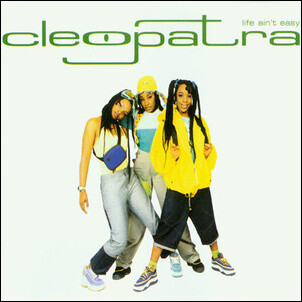 03

MAY
Cleopatra turned their attention to socially conscious pop music with their second single 'Life Ain't Easy'.
25

MAR
It would take something seismic to let Steps, B*Witched, Billie or Cleopatra onto the Brits stage to perform – and it came in the shape of ABBA.
28

JAN
Everything about Cleopatra's Theme as a debut single was so expertly realised in marketing the group as stars – all they had to do was wait for the rest of the world to catch up.