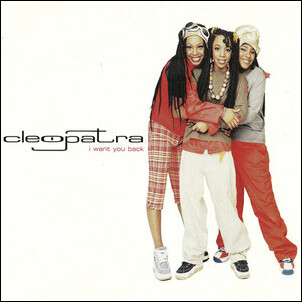 Released: 10th August 1998
Writers: Freddie Perren / Fonce Mizell / Berry Gordy / Deke Richards
Peak position: #4
Chart run: 4-11-17-24-36-46-64
---
A cover version was not – in of itself – necessarily a surprise given the propensity for most '90s pop acts to release at least one somewhere along the line. But I Want You Back was a big song. And perhaps more importantly, isn't one that needed to be updated.
This was a big call as Cleopatra's third single. The original – a hit for The Jackson 5 that reached #1 in America and #2 in the UK – remains woven into the fabric of popular music and is one of the most sampled tracks of all time. There isn't anything Cleopatra – or indeed, anyone – could do to I Want You Back that would make it more famous. They were dealing with a song whose status went far beyond chart positions, and even if they matched those, the impact would still be fractional by comparison.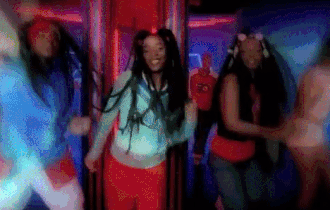 It might not seem that way, but this all actually played in Cleopatra's favour. The group were succeeding on the merit of their own material – Cleopatra's Theme was currently making its way up the Billboard Hot 100 – and to be defined by a cover version would have done a disservice to their exceptional talent. Thus, picking a song so well-known as I Want You Back meant it was never really at risk of overshadowing their two previous hits. Nor would it take anything away from Cleopatra. Having gained the seal of approval from Madonna (who signed them to her Maverick record label in America), the group had enough credibility to guarantee that, if nothing else, their take on the song was worth entertaining.
The approach with I Want You Back is more or less to simply reimagine it through the eyes of a group of teenagers in the late '90s, and it works really well. The production is pure school disco, with big blocky beats, distorted robotic vocals and chants of: "1998, yo". It never comes across as going out of their way to disrespect fans of the original, yet it does feel like a knowing acknowledgement that this version of the song is not for them. Other than a revision of the lyrics to flip the gender perspective ("Oh darling, I was blind to let you go, but now since I see you in her arms"), I Want You Back doesn't mess too heavily with the underlying melody. In that respect, it's not hard to see why this is considered one of the greatest songs of all time. The chorus: "Oh baby, give me one more chance (to show you that I love you), won't you please let me (back in your heart)…" is a flawlessly crafted pop hook that you feel as much as you hear; it's utterly gratifying on every level.
What Cleopatra's version of I Want You Back evokes is the fearlessness of youth (remember that?) because there's not a moment where the group sounds intimidated by the enormity of the track. And they certainly aren't afraid to cut their own path through the vocals. One of the most significant changes here is the substantially extended running time, meaning the song clocks now in at over four minutes. It allows I Want You Back to be performed in the spirit of the original while providing additional space to push it even further. There are some phenomenal vocals, where Cleo Higgins absolutely rips into the track: "Oh baby, I need one more chance (ha!), I tell you that I love you (baby) OH! (baby) OH! (baby) OH! I want you BACK!". There is such a quality to her voice; the slight twang to the pronunciation has heaps of personality, which is particularly important when dealing with a song whose identity could easily overshadow the act singing it. In Cleopatra's hands, there's never any risk of that.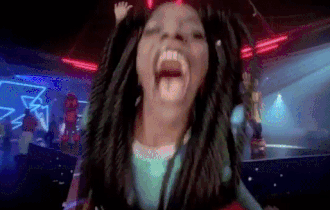 The odd thing about the final minute tagged onto the end of I Want You Back is that it seems like a great idea in theory, but then it's like no one's quite sure what to do with it. The track descends into an extended outro, with a distorted vocal repeating: "I want you back now, baby" while the group ad-lib and riff around it. Finally, the song culminates with a pitch bend sound effect, not dissimilar to the sort that might be composed on a digital keyboard during music lessons at school. Maybe that was the point; to do something with I Want You Back specific to Cleopatra's demographic (hence the year being repeatedly namechecked), but it does feel like the song ends in a completely different place to where it started. However, in the context of their debut album – where this was the final track (unless you had the Japanese edition) – it would act almost as a coda to the entire project, which makes much more sense.
While Cleopatra's version of I Want You Back was very much a '90s affair, the music video draws more strongly on the original for influence. It's set at a roller disco and follows the group's aesthetic fondness for vivid primary colours. Yet, it doesn't feel so wedded to the style of the earlier singles, which created a world for Cleopatra to inhabit with recurring characters (including their animated counterparts). It's hard not to feel a bit short-changed when so little of the rich visual theme that had accompanied them suddenly disappeared. The group's personalities are still front and centre; they're just not doing much else besides performing the song. It's really no better or worse than many other pop videos, but you can't help judging it against the high benchmark Cleopatra had set themselves. Still, it proved to be something of a long-term investment because footage from I Want You Back was later reused in the promotional video for the group's cover of Right Back Where We Started From, which they recorded for the soundtrack to An Extremely Goofy Movie.
I Want You Back peaked at #4 in the UK, becoming Cleopatra's third consecutive top-five hit. In that sense, it served its purpose of maintaining the group as a visible chart presence. And it feels entirely fair that it sold less than the preceding singles. Not because it's bad, but merely to reiterate that Cleopatra didn't need to lean on cover versions. Or did they? It's difficult to gauge whether I Want You Back extended or curtailed their run of success, but things changed significantly from here either way. Excluding their appearance on Thank ABBA For The Music, this was Cleopatra's final appearance in the top 20, as subsequent singles failed to recapture the momentum with which the group kicked off their career. The only murmur of uncertainty at this point was the Comin' Atcha! album having left the chart after a reasonably brief run, which I Want You Back did little to remedy (it returned to #84 for two weeks and promptly vanished again). However, in every other respect, things seemed to be coming together; alongside their success in America, Cleopatra's TV show would also launch before the end of the year.
It's entirely fair to say that there are few – if any – occasions where this version of I Want You Back would be sought out by choice. Nonetheless, Cleopatra's effort is not without merit. If you don't over-think it, this is terrifically performed with an infectious '90s energy (as the production is eager to remind us), and perhaps most importantly, it's unashamedly and unapologetically fun. Sometimes, that's more than enough to justify the existence of a cover that, by most other measures, did not need to happen.
---