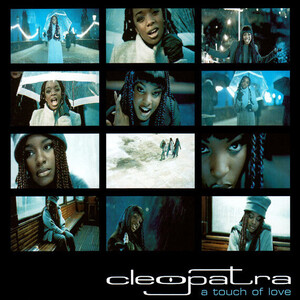 Released: 22nd February 1999
Writers: Cleopatra Higgins / Zainam Higgins / Yonah Higgins / Tim Scrafton / Kenny Hayes
Peak position: #24
Chart run: 24-42-65-74
---
After scoring three consecutive top-five singles in the UK, Cleopatra turned their attention to America. So, by the time A Touch Of Love was released, it was starting to look like the group were too late to pick up where they left off…
Even though it's pretty clear why Cleopatra's debut album campaign faltered in the UK after a whirlwind start, this is one of those situations where it would be difficult to make a case for doing things differently. At the same time as the group's profile was growing here, they signed to Maverick Records in America. It was a big deal because not only did it give them an immediate association with Madonna (she co-founded the label), but they also gained her endorsement. She helped engineer a performing slot at the 1998 Nickelodeon Kids' Choice Awards before personally introducing them to the stage. Their debut single, Cleopatra's Theme, subsequently peaked at #26 on the Billboard Hot 100, while the follow-up Life Ain't Easy reached #81. Much of the focus switched to America at that point to capitalise on lucrative promotional opportunities, like an hour-long Disney Channel special: Cleopatra In Concert. And so it should have. This was a massive opportunity that the group needed to grab, even if it came at the expense of the momentum they'd built back in the UK.
Had there not been the enviable distraction of global stardom, A Touch Of Love would surely have been Cleopatra's bid for festive chart success. With twinkling production and a heartfelt, stirring melody, it possesses elements of an archetypal Christmassy '90s pop ballad. Which is not to say the song didn't still work as a single several months later, but the opening couplet: "Baby, I feel like the summer's gone away, gone out of my life now the winter wants to stay", does make it seem as if the group were playing catch-up.
Instead, A Touch Of Love coincided with the first series of Cleopatra's CITV series, Comin' Atcha. Preceding Miami 7 by just a few months, it featured the same semi-autobiographical format of putting the group (and their family) into fictitious situations and the plot resolution being accompanied by a loosely-themed song from the album. However, Comin' Atcha was never quite so cohesively – or aggressively – marketed to capitalise on the synergy. Indeed, while A Touch Of Love was performed in the show, the episode didn't air until several weeks after the single had been released.
To make things even less straightforward in resuming the campaign, this is a far more mature-sounding side to Cleopatra, to the extent that it could almost have come from a different album than Cleopatra's Theme and I Want You Back. The track is a slow burner, with Cleo pouring her heart out atop a poignant oboe riff and gospel-tinged backing vocals from Yonah and Zainam: "Darling, you know I'm feeling sad (I'm feeling sad), you know that I'm down, and I'm feeling bad (hey-yeah-yeah-eh), but you seem to act as though you don't know what's going on, you ask me about the others, instead of what is wrong". The pace is – perhaps – a tad glacial given the audience Cleopatra were appealing to. However, there's much to admire in how A Touch Of Love effortlessly balances emotional resonance and technical ability.
Midway through the third verse: "Do you want me to love you more than I do-ooh, one was too confused another was too shy (another way to shy), but you made a change, a big change in my LI-I-I-I-I-I-I-I-IFE…", the gradual build starts to pay off as the production swells and the chorus ascends into a soaring key-change with some incredible vocals: "(You don't feel how I feel) OH-H-H-H-H-H-H-H-H, (I feel love is real) I feel your love is so RE-E-E-EAL, (so tell me it's real) when I need a touch of LOVE, WOAH-OH-OH, when I need a touch of (when I need a touch of love)". The group's earlier singles had already amply showcased that Cleo Higgins' voice belied her age (she was 16 when A Touch Of Love was released and would have been in her early teens when it was recorded). But the way she breaks into a whistle-note here shows her voice is world-class by any measure and wholly deserving of the recognition it attained.
The music video reinforces that A Touch Of Love would have been better – or may even have been intended – as a festive single. Filmed in Prague, there's a lot of cool blue grading to the shots while Cleopatra wander around wearing big coats. Sheets of rain hammer down on them (about the only thing that could make this more wintry is to swap that for snow) until the sheer power of the key-change causes the weather to clear, allowing the group to fly away in a helicopter. There's a slick, glossy quality to the visuals, which has the look of a group that commanded a serious budget. But, for better or worse, it also comes across as very different from the previous singles. Gone are the animated alter-egos, as is the vivid, bombastic bubblegum pop aesthetic. Instead, the identity here is a little more muted and serious, again making it seem more like the start of a new album campaign rather than the end of the current one.
Despite the positive buzz about Cleopatra's impact in America, the timing of this single and the lack of promotion meant it was asking a lot that they'd slip back into the UK chart as if nothing had happened. Nonetheless, it was a bit of a surprise to see A Touch Of Love peak at #24. And though it was a reasonably busy week – with nine new entries in the top 20 – the fact Cleopatra finished below songs that had been around since before Christmas was not a promising sign. As the fourth single from Comin' Atcha, maybe there was a degree of diminishing returns here, but given the album peaked at #20 and only spent a month in the top 75, it's a tenuous justification at best.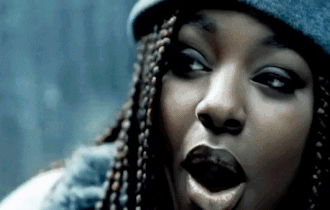 This was a bit of an abrupt way to end the campaign (Cleopatra did return to the top five the following month alongside Steps, Tina Cousins, Billie Piper and B*Witched with their Thank ABBA For The Music medley), even if there is a sense that it didn't matter all that much. The group soon began working with some high-profile R&B writers and producers on a second album that was very much geared towards the American market. The UK still factored into Cleopatra's plans, but now felt like a secondary concern.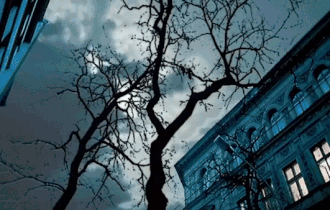 There is potentially an argument that this is one of those instances where a good song doesn't necessarily make it the right single. But the broader circumstances appeared symptomatic of a group being signed to two different labels with contrasting priorities, competing demands on their attention and little crossover between the two. That was probably the most significant factor in the outcome of A Touch Of Love, and it would – ultimately – lead to Cleopatra's undoing.
---