Released: 26th May 2003
Writers: Cathy Dennis / Chris Braide
Peak position: #2
Chart run: 2-4-9-15-26-32-35-49-44-60-56-68
---
After four years (mostly) dominating the charts, S Club's split was handled in typically efficient fashion with a ballad written specifically to mark the occasion.
By the mid to early '00s, pop fans were well versed in split announcements. Some appeared positive but hid deep acrimony (Steps), some barely concealed that the group couldn't be around each other anymore (Five), and others didn't happen at all (yes, *NSYNC are still technically on a hiatus). However, none were dealt with in quite an appropriately pragmatic manner as S Club. After taking to the stage during one of the final dates of the S Club United Tour and performing Do It 'Til We Drop (oh, the irony), they shushed the crowd and confirmed press reports that they were indeed parting ways. But there was good news because they'd be together for another month to release one last single, and the S Club Juniors would be continuing in their place. With that, the two groups burst into a joint rendition of S Club Party, and the show continued as though nothing had happened.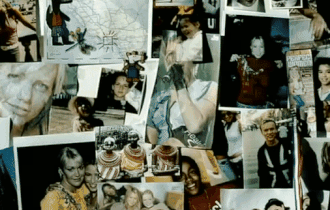 Though S Club caught people by surprise – not least the thousands of fans in the audience – by choosing that very moment, this split wasn't entirely unexpected in the broader sense. The group's first album without Paul Cattermole, Seeing Double, had underperformed (it peaked at #17), Jo O'Meara's debilitating back injury had left her unable to participate in a lot of their promotional activity; and the mere existence of the S Club Juniors – whose debut album had fared considerably better, reaching #5 – was a sign of succession planning if ever there was one. Consequently, Say Goodbye is one of the better farewell singles released by a pop act from this era, if only in the respect that it was, at least, designed for this purpose. Ballads had formed a considerably successful part of S Club's output, but to be on the safe side, it was paired with the uptempo Love Ain't Gonna Wait For You as a double-A side, ensuring the group covered all bases.
It's only fitting that the group once again called upon the services of Cathy Dennis, for if anyone could capture this final chapter for the group, it was her. She'd co-written Never Had A Dream Come True, Have You Ever and Two In A Million (along with many other songs during their career). And though Say Goodbye isn't quite up to that same – very high – standard, any shortcomings are more than compensated for in emotional resonance. S Club's split may have been presented as unanimously amiable, but there's still something inherently sad about a group whose time – for all intents and purposes – had simply run out. And they knew it too. The track delves into that misty-eyed nostalgia: "In the years to come, will you think about these moments that we shared; in the years to come, are you gonna think it over, and how we lived each day with no regrets". There's such utter sincerity here that it really is rather moving.
Fittingly, Say Goodbye allows all six members of S Club to take a lead vocal, and there are points where that elevates the song. Jon's pre-chorus oozes theatrical drama: "Nothing lasts forever though we want it to, the road ahead holds different dreams for me and you", while Bradley's mournful: "Each and every end is always written in the stars, if only I could stop the world, I'd make this last" delivers an utter gut-punch as the inevitability of the situation sinks in. Perhaps it's because Simon Fuller had so expertly masterminded S Club that their fate feels almost predetermined. That comes across here far more than other acts who'd also arguably reached the end of their prescribed shelf-life. However, some of the other contributions are less assured. During Hannah and Tina's second verse, the instrumental swells come perilously close to drowning out their voices altogether. Both were better suited to uptempo songs with big productions (usually involving a lot of vocoder) than a gentle ballad that leaves them sounding a tad exposed. Nonetheless, given the circumstances, there's no begrudging the entire group having one final turn in the spotlight.
Jo's inimitable presence is still all over Say Goodbye, which is as unsurprising as it is wholly appropriate. She approaches the track with all the power and presence we'd come to expect: "Sometimes goodbye, though it hurts in your heart, is the only way for destiny; sometimes goodbye, though it hurts, is the only way now for you and me…". However, there's also a rawness that is far more pronounced than usual as Jo sings with the weight of the world on her shoulders. The closing lines: "So say goodbye, but don't you cry, because a true…love…never…dies" are delivered with a wavering tenderness that is genuinely touching. From a production perspective, Say Goodbye goes complete circle and sounds like something that could feasibly have been on S Club 7's debut album. But there's a maturity and burden here that surpasses almost anything else the group had recorded.
The accompanying music video gets to do something that few final singles can, and that's deliver a proper career-retrospective (it's not quite the best; that would be I Promised Myself by A*Teens). This is, in essence, a clip-show, but one that at least involves S Club as they're shown packing up a house while reminiscing over photos and videos of their time together. There's no attempt to erase Paul from the group's history, which is a nice touch and reinforces the lack of ill-feeling present; it all comes across as a genuinely fond, sentimental affair with lots of suitably longing, pensive gazing into the distance. As Say Goodbye breaks into its final chorus, the lights in the house are dramatically turned off (although, maddeningly, the light switch is actually flicked on…), and we're treated to a crushingly morose ending where the group are left sitting in the dark, still singing. If ever there was a metaphor for the record label tying up loose ends and shifting their attention to S Club Juniors, this was it.
With this being S Club's last hurrah, Say Goodbye/Love Ain't Gonna Wait For You was widely promoted as the group received an overwhelmingly warm send-off. The single reached #2 in the UK, becoming the 53rd highest seller of 2003. It did, however, reaffirm that their commercial peak was far behind them. Total sales of 114,000 copies made it S Club's 10th biggest hit overall…but since they only had eleven singles in total, that put it ahead of Alive. An obligatory greatest hits compilation, Best: The Greatest Hits of S Club 7, arrived a few weeks later and again reached #2. It held up reasonably well, spending more than two months in the top 40, which was a minor triumph considering the lucrative festive market would almost certainly have been the preferred time to release the album. After fulfilling their remaining duties, S Club made a genuinely moving appearance on Top Of The Pops and went their separate ways.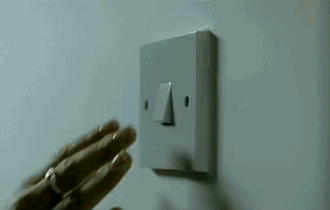 Given the lacklustre reception to Seeing Double, it's understandable that this single was – at least in part – brand new material. And taking such a literal approach was fitting, given how closely much of the group's music had tied into the narrative of their TV series. Nonetheless, it's worth pointing out that there was a song on the album that could have worked just as well – if not better than – Say Goodbye. Though the title is a tad sombre, Let Me Sleep is a brooding, sweeping, melancholic ballad far more consistent with the direction in which S Club's sound had developed. It also happens to be one of the few Seeing Double tracks recorded before Paul left the group, meaning his vocals can still be heard in places (though not enough for his absence to be problematic). Had the album campaign panned out more favourably, then – just maybe – the group's swansong could have looked somewhat different indeed.
In truth, Say Goodbye isn't among S Club's best singles. It's not even one of their better ballads. But it succeeds as a product of sentiment and good timing, which in many respects is about as perfect a summation of the group's career as there could ever be.
---