Released: 26th May 2003
Writers: Sheppard Solomon / Simon Ellis
Peak position: #2
Chart run: 2-4-9-15-26-32-35-49-44-60-56-68
---
After a certain period of time together, there was always a risk that every release from a pop act could be their last, and this proved to be the case with Love Ain't Gonna Wait For You. Still, at least the newly re-branded S Club were considerate enough to warn us beforehand.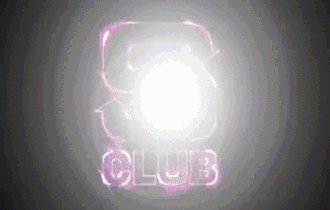 While the group's career wasn't without the odd moment of spontaneity, for the most part, it was steered firmly by Simon Fuller. He utilised every opportunity for synergistic marketing to turn the S Club into a multimedia phenomenon. Even their split was a carefully orchestrated event as they announced in April 2003 that they'd effectively be working their notice period and parting ways at the end of May. This allowed the group to properly plan their farewell single (something few other acts got the opportunity to do), and they took the literal approach with a brand-new song; the sombre ballad, Say Goodbye. However, S Club learned a lesson from the fate that had befallen Steps a few years earlier when they parted after releasing Words Are Not Enough. The song itself wasn't the main issue; it's the fact it was a ballad. It had never sat right that their swansong (at the time) had been a track that didn't represent the group's musical identity whatsoever. Although one could argue that wasn't as true of S Club – after all, Never Had A Dream Come True and Have You Ever were both massive hits for them – to leave the group on an exclusively downbeat note would still have been an unjustly morose end to their career.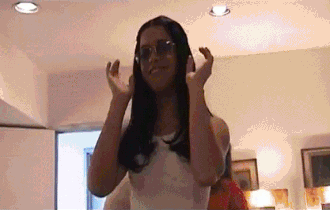 Thus, Love Ain't Gonna Wait For You was added as a double-A side, and while it was never the main focus of the single, its presence was still significant. Not least because amid all of this, the group had a feature film – and its accompanying soundtrack – to promote. The Seeing Double album had followed the usual pattern of releasing alongside S Club's TV series back in November 2002. However, several songs from it featured prominently in the movie of the same name, which didn't arrive until April 2003 (10 days before the group announced their split, in fact). It was always going to have a rough ride with the critics; even the BBC – home to most of the group's televisual endeavours – could only muster a one-star review.
However, what made things worse was that the Seeing Double album had become S Club's only major misfire when it peaked at #17. Subsequently, the movie ended up feeling like a promotional vehicle for an album that was dead in the water. Had it simply gathered the best songs from the group's career and scaled up the plot of their TV series, then it could have been a fitting finale (even if the critics would still have hated it). But instead, we got a whacky storyline about a scientist cloning the group, which didn't fit the narrative tone that S Club had established with their fans and even less so the musical direction they were now pursuing.
All of which cast a rather gloomy shadow over the release of Love Ain't Gonna Wait For You. It's a good thing, then, that it's a brilliant track, which showcases the best side of Seeing Double and, in another time and place, might even have been enough to reignite interest in the album. It very much leans into the sound that dominated the latter part of S Club's career; which is to say, the song is cut from the same cloth as Don't Stop Movin'. However, it manages to push the formula even further to create an uptempo that is sonically quite unlike any other that the group had released.
While none of the elements utilised within Love Ain't Gonna Wait For You – the disco strings, the squelchy electro bassline – are particularly unique in themselves, the way they're incorporated into the song is. From start to finish, there's a continuous wall of sound maintained. While it doesn't function entirely independently from the vocals, it also doesn't fluctuate greatly between the different parts of the track, other than one transition where it briefly fades out into a throbbing beat between the first chorus and second verse. So dominant and unrelenting is the production that, in places, it sounds more like a dance remix than a radio edit that is only subtly different from the album version; particularly when the vocals are chopped and looped ("Show me baby what you're gonna do, do…"). Whether Love Ain't Gonna Wait For You truly fits alongside S Club's earlier hits is questionable; it does feel – in some respects – like a bonus track rather than a core part of their back-catalogue. However, there is something undeniably engrossing about the divergent, frenetic energy of the song.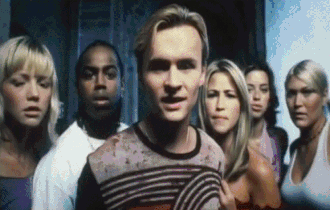 The pace of Love Ain't Gonna Wait For You comes dangerously close to losing the sense of S Club themselves. There was often something perfectly imperfect about how the group applied themselves to their material and sounded – at times – like the barely organised chaos of seven (now six) mates descending upon a recording studio. The slicker production values threaten to make the group sound alarmingly uniform, but they restore the balance during the final choruses as the melody is stretched and shifted through a series of ad-libs: "Don't run (don't run), don't hide (don't hide), love ain't gonna wait for you; it's so good (so go-o-od), it's so right (so ri-i-ight), love ain't gonna wait for you (yo-o-o-o-ou)". There are no meteoric key changes here, but S Club still manage to steer this behemoth towards a dizzying, triumphant finale that feels entirely in keeping with the group's legacy.
The music video for Love Ain't Gonna Wait For You is that most dreaded of concepts: a clip reel consisting of highlights from the past four years of the group's career, plus some footage from Seeing Double thrown in for good measure. Perhaps this is as much as we ever could've hoped for given the context, but it also helped circumnavigate another(!) significant challenge facing S Club. Jo O'Meara had sustained a debilitating back injury that meant she required a body double for many action and dance sequences in the Seeing Double movie. It also left her mostly absent from promoting Alive (Rachel Stevens took her place with a re-recorded live vocal). While she re-joined the group for their final single, the injury was harder to hide with an uptempo song. Live performances consisted of the rest of S Club dancing around a mostly static Jo, which was beyond her control but nevertheless would have presented a logistical challenge moving forwards. So, while the visual treatment for Love Ain't Gonna Wait For You is understandable in that respect, there's no looking past the fact that a lot more effort was directed towards Say Goodbye, considering it does much the same thing while constructing a proper music video around the retrospective elements.
S Club were in the relatively unique position of promoting both tracks, with their imminent split being common knowledge. Therefore, the single's release was accompanied by a blitz of publicity that amounted to a well-deserved victory lap for the group. Say Goodbye/Love Ain't Gonna Wait For You debuted at #2 in the UK, winding up the 53rd highest seller of 2003 and S Club's 10th biggest hit overall (although they only released 11 singles in total…). It was quickly followed by the obligatory Best: The Greatest Hits of S Club 7, which also reached #2 and spent more than two months in the top 40. That was impressive, considering such albums are usually almost exclusively confined to the lucrative festive market where they tend to perform well as convenient stocking fillers. Nevertheless, the sales figures behind the chart positions were indicative that S Club's popularity had peaked
In that respect, Love Ain't Gonna Wait For You strikes the right tone for an act who were consciously bringing the curtain down on their career. Make no mistake, it's a terrific pop track – one of the highlights from Seeing Double, in fact – but not quite up there with the group's very best. And that's precisely what you want from a farewell single; rather than leave us with a painstaking tease of what could've been, S Club provided closure and a sense that this was very much their time to go.
---