Released: 13th December 1999
Writers: Dufflebag Boys
Peak position: #2
Chart run: 5-6-2-3-8-17-29-35-33-48-59
---
Having dominated the charts and TV schedules during 1999, there was no way S Club 7 weren't going to throw their hat(s) into the ring for the Christmas #1 with a double-A side that established a reliable formula for the group.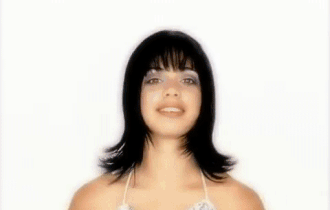 It wasn't necessarily a surprise to see Two In A Million and You're My Number One paired together as S Club 7's third single. Their debut album functioned much better as a soundtrack to Miami 7 than it did as one brimming with obvious hits (they subsequently found a much better balance). Nonetheless, these two songs did stand out as having the most potential. Individually, they might have felt like a bit of a step down from Bring It All Back and S Club Party, but they hold up well to that standard as a double-A side. Of course, S Club 7 were a multimedia juggernaut, and this single was once again accompanied by a TV special broadcast days before the release date, entitled Boyfriends & Birthdays. The plot this time sees the group – still travelling between Miami and LA – dealing with Rachel Stevens' decision to quit and return home to her boyfriend. She doesn't, obviously. But he breaks up with her over the phone, giving ample opportunity for both Two In A Million and You're My Number One to be heavily featured. It was a lucrative opportunity to guarantee both songs exposure in the busy festive market. However, Boyfriends & Birthdays was perhaps most notable for featuring the first performance of Reach, several months before it was unveiled as the lead single from S Club 7's second album.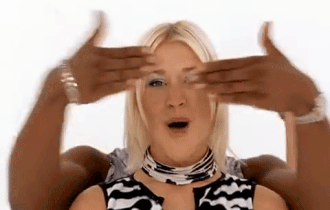 You're My Number One established the retro '60s pastiche template within the group's repertoire, a formula they returned to several times. This was presumably – at least in part – a nod to the early marketing around the group casting them as an updated take on The Monkees. However, it was also a smart gimmick in that it gives You're My Number One an immediately timeless quality. The song finds a position where it can be both current and retro ("I put the radio on and it's always playing our song") and sounds no more dated now than it did when it was first released. Which is a rare feat where pop music is concerned.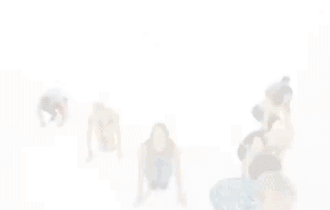 The track was also remixed ahead of its release, although the differences are minor and mainly concerned with polishing the production. You're My Number One benefits from a deeper bass, although the brass stab before the final chorus didn't really need to go, did it? Interestingly – and somewhat frustratingly – You're My Number One is billed here as the Miami 7 version, but that's not strictly true since the TV show actually featured an early demo. Some elements are noticeably rough and unfinished, but others didn't make it into the final version at all. Jo's delivery was a little looser, with some additional ad-libs, while the: "Na, na-na-na, na-na…" refrain originally featured a joyous: "Woo-ooh-OOH!". Although the final mix is much cleaner, once you've heard the additional vocals, it's hard not to wish they were still there…
Jo had quickly been established as the lead singer within S Club 7. However, their first two singles made sure to give the rest of the group a presence around her. That's not the case here (on either track, in fact), as they're rendered little more than backing singers. It works for the type of song that You're My Number One is, though. The lyrics are unashamedly twee and veer perilously close to pastiche: "What is love, 'cos baby I don't know, I got a funny feeling in my heart; if this is love, it feels like butterflies, so tell me baby is this how it starts". But there's nothing delicate or quaint about Jo's voice in this context; she's a powerhouse and manages to come across as sincere without becoming nauseatingly doe-eyed in the process.
A lot of the appeal in You're My Number One stems from the endearingly wholesome place it occupies. The cascade of cheery warmth that showers down during the chorus: "You're, you're my number one, I'd do anything for you, catch the rain from the sky, even hold back the tide for you, baby baby…" is a perfect summation of where S Club 7 were positioned. They were all about optimism, being part of the gang and making the world a better place. In many ways, they typified the values ostensibly associated with bubblegum pop, and even though the growth in their image was gradual, things were never quite so unassuming again.
The music video for You're My Number One has the air of being a bit of an afterthought, which it quite possibly was considering Two In A Million felt like the main focus of the single. It serves S Club 7 well in the sense that it strips away the frills – quite literally, with the set being completely white – and focuses on them performing choreographed dance routines. For the first time, the styling feels as if it's dictated by the song rather than the group, leading to a slightly odd combination of '90s cargo pant fashion and tie-dye print. There's nothing wrong with the concept – and it's by no means a bad video – it's just that until this point, S Club 7's presence in the chart had spilt over from their TV show, where they were just portraying themselves, albeit in an exaggerated way. There's a different, slightly more staged energy about You're My Number One, particularly when the group suddenly get caught up in an impromptu foam party. The proverbial S-Club-party-vibe is still strong here, and it all looks tremendously fun. The final minute or so – where they're joined by a 20-strong troupe of dancers and showered with confetti – just feels as if it deserves to explode into a psychedelic technicolour extravaganza because that's precisely what the song exudes.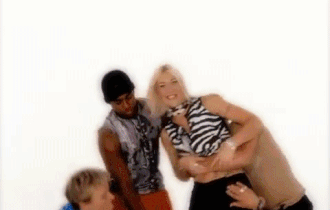 In many respects, Two In A Million/You're My Number One is pretty much the archetypal example of a turn-of-the-century festive bubblegum pop single. Nothing about it is Christmas-themed in the slightest, yet the combination of a schmaltzy ballad and a kitschy uptempo would be readily understood as belonging to this time of year. The single performed solidly upon its release considering neither song was significantly different from the versions already available on the album. It debuted at #5 in the UK and remained stable into the new year, eventually taking advantage of the dearth of new releases and climbing to a peak of #2. Interestingly, while Two In A Million/You're My Number One helped stabilise S Club through the festive sales period, a longer-term impact was seen in the first few months of 2000. The album rose further, dipping in and out of the top ten for several months, even though this was the final single, and the focus quickly shifted to LA 7. Despite that success, this was the only time the group put themselves in direct contention for the Christmas #1.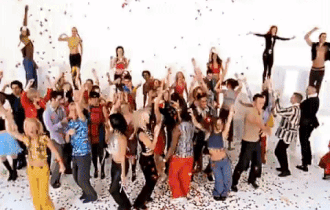 You're My Number One is indelibly tied to S Club 7's formative years in both look and sound, laying a foundation for tracks like Reach and You to push the formula further. Nonetheless, as a throwback to simpler times, it remains utterly charming.
---