Released: 19th November 2001
Writers: Cathy Dennis / Andrew Frampton / Chris Braide
Peak position: #1
Chart run: 1-2-3-7-6-7-9-23-35-56-45-37-46-61
---
In the '90s/'00s, landing the charity single gig was a big deal for a pop act. S Club 7 had already reaped the benefit once with Never Had A Dream Come True – released in support of Children In Need – which topped the UK chart and also reached #10 in America. A year later, they were asked back to repeat the favour and obliged with a single that very much bought into the proverb of 'if it ain't broke…'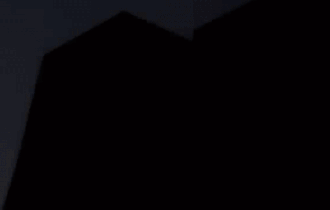 On paper, this was a lucrative opportunity. Of course, it was always outwardly projected that the primary aim was to raise money for a good cause. But the by-product was a more-or-less guaranteed hit – if not chart-topper – and a free pass from the critics. At almost any other point in their career, Have You Ever would have slotted in perfectly for S Club 7, but a lot had changed in the previous 12 months. Don't Stop Movin' granted the group a sense of credibility that was very difficult to come by for bubblegum pop acts. This was the moment they should have consolidated the shift in public perception. Yet while Have You Ever didn't do them any damage, it did swap the exhilarating unpredictability of their previous single with something that was remarkably safe. The track also arrived at a time when the ever-reliable S Club machine was gearing up to launch the group's new album alongside the third series of their TV show. A video had already been filmed for the theme song – You – but this was delayed to make way for Have You Ever. So, despite the album arriving off the back of a series of #1 hits (this would become their third in a row), the different elements of the campaign now felt slightly out of sync.
Of course, the major challenge facing Have You Ever was one of identity. Arriving almost a year to the day that Never Had A Dream Come True was released – and boasting a shared songwriter (does Cathy Dennis has a book of songs written specifically for this context?) – this track was always going to draw direct comparisons. Indeed, there's such little attempt to create any real differentiation between the two that a casual Children In Need viewer might well have presumed they were watching a repeat of the previous year's performance. That's not to say Have You Ever isn't a worthy ballad in its own right – quite the opposite – it's just that being released in such proximity to Never Had A Dream Come True was always going to see it on the wrong end of any comparisons.
Nevertheless, as wintry ballads go, this is a reliably stirring effort; there's a gentle warmth to the production which belies the rather miserable lyrics. The hooks are perhaps slightly more subtle – or as subtle as one would ever expect from S Club 7 – in that while there is an immediate charm to Have You Ever, it's only a little later you realise how much of an earworm the: "'cause I loved and lost, the day I let you go" finale to the chorus is. It's the kind you'll randomly find yourself humming with no warning, such is the fierce grip with which it lodges itself into your brain. Indeed, the way the line is repeated to draw Have You Ever to a close is up there with S Club 7's finest moments of fist-clenching triumph.
The track also features a tremendous turn from Jo O'Meara, who once again assumes the lead vocal as had become standard practice since Two In A Million. That she would deliver a technically brilliant performance was never really in doubt, but she also brings a little more to the table here. Have You Ever doesn't necessarily sound different, but it certainly feels different, and that's because it's not just a functional reading of the song designed to project the desired sentiment. Jo digs deep and veers between mournful, defiant, hurt and vulnerable; there are so many conflicting emotions circling the track, and despite the power in her voice, there's palpable fragility here at times as she wails: "I'm still holding on somehow, wishing I could change the way the world goes round…TE-ELL me" – straight into a key-change, obviously.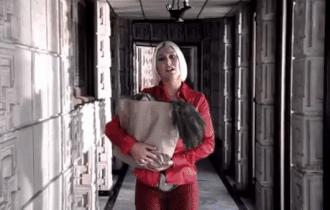 Have You Ever is imbued with a real sense of truth that invites you to share in those emotions. It comes at a high price for the rest of S Club 7 though, because they're barely featured at all. The group's previous ballads had just about maintained some pretence of a collective performance by giving the backing vocals some prominence, but the accompaniment here is comparable to that you'd find on a solo single. It's right for the song but perhaps felt more noticeable as the second release out of three to pull the same tactic.
On the whole, Have You Ever does a pretty good job of hiding the fact that it was a last-minute addition to the album campaign. However, the big giveaway is the music video; not because of the ropey green-screen during some of the exterior shots, but because the whole concept – having S Club 7 wander around a giant house in LA – doesn't fit the overall sound. Aesthetically, it's not presented as something that appears rushed. It's just that since the shoot was tagged onto the end of filming for Hollywood 7, there is a sense of this being the quickest and most convenient location available. For what it is, the video does what is required of it; packing lots of shots of S Club 7 gazing forlornly into the distance, a dramatic tear falling down Jo's cheek and, er, Tina swimming lengths of the pool. It's just reasonably unfortunate that although the song evokes images of twinkly Christmas lights, oversized fluffy jumpers and a dramatic blizzard, the group were in LA where it hasn't snowed since 1962. Perhaps the most notable aspect of the video is that – unbeknownst to us at the time – this was the last S Club 7 would film with Paul Cattermole. Perhaps he should have spoken up a little sooner because he might have gotten a better send-off than staring gloomily into a sink of dirty pots and pans…
Unsurprisingly, Have You Ever became S Club 7's third consecutive chart-topping single, as well as their fourth (and final) overall. It sold just shy of 400,000 copies in total (although it's surely been streamed enough to push it over that total now), which is pretty impressive considering the track was included on the group's third album – Sunshine – released the very next week. That was an unusual move for a charity single, although presumably an unavoidable compromise considering how much infrastructure was already laid down for the album. Have You Ever might have been an unexpected diversion from the grand plan, but it was a successful one nonetheless. Sunshine subsequently peaked at #3, and You was eventually released in 2002 a few months later than planned. It seemed as if everything was back on track…
As it turns out, Have You Ever marked two significant moments in the S Club 7 narrative. Not only was it the final music video recorded featuring the original line-up, but it also coincided with the formation of the S Club Juniors, who made their debut on Children In Need. Both marked a turning point – albeit in different ways – for the group moving forwards, but ultimately they signalled the fact that S Club 7's imperial era was drawing to a close.
---