Released: 29th July 2002
Writers: Chad Hugo / Pharrell Williams
Peak position: #7
Chart run: 7-14-24-35-43-55-65-75
---
Boys was one of the least-surprising singles from Britney Spears' self-titled third album. If nothing else because following a successful venture with The Neptunes on I'm A Slave 4 U, this was the only other collaboration they had left to release.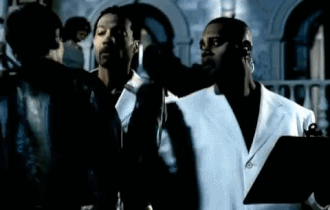 Although its commercial performance may have been lacklustre compared to Britney Spears' earlier lead singles, I'm A Slave 4 U had been a watershed moment that made critics look at her a little differently. Having kickstarted the adolescent phase of Britney Spears' career – a fact she'd only recently addressed quite directly – it was inevitable that The Neptunes' services would be called on again to consolidate that transition. Boys wasn't a straightforward move though, and The Co-Ed Remix released as a single is markedly different from the original version that appears on the Britney album. There were two main reasons it was important for Boys to undergo such a drastic revamp before release: the album version has similar production to I'm A Slave 4 U and could easily be written off as its lesser counterpart. Moreover, Britney Spears was still a significant pop player and releasing such a gender-specific song was potentially limiting its appeal.
At a time when Britney Spears' radio airplay in America was seriously floundering, presumably, it was hoped that releasing a track with an R&B flavour would get her playlisted, capitalising on the inroads that the Darkchild Remix of Overprotected had made (even if that remix is one of the worst things ever to happen to a pop song). As a further promotional gesture, Boys (The Co-Ed Remix) was also serviced to the Austin Powers in Goldmember soundtrack. It was accompanied by a cameo appearance in the movie from Britney Spears herself, where she performed the album version of the song, obviously. While certain aspects of the strategy defied logic, one cannot deny the single had grand ambitions.
Considerable effort was invested into the song itself. Boys (The Co-Ed Remix) is an impressively well-thought-out reinterpretation of the album version, with The Neptunes seizing the opportunity to showcase their production talents. The song is transformed into a cool, funky R&B track. While the overall impression is relatively minimalistic, it's a composition that has quite a lot going on and is more imaginative than it first appears. The clipped and looped panting that forms the beat of Boys (The Co-Ed Remix), in particular, is strikingly unusual (it's a production quirk later used to similarly good effect in Rachel Stevens' So Good, of course). There's also the addition of a new instrumental melody, which sounds as though it was composed on a Casio keyboard but proves naggingly catchy. Indeed, there's good reason to consider it the leading hook of the song, considering the chorus is, by Britney Spears' standards at least, almost non-existent. Her time is mostly spent punctuating Boys with ad-libs at every natural pause in the song.
By the time Pharrell Williams' new verse – a gender-flipped version of the one Britney sings on the album version – is factored in, it's entirely possible that she spends more time grunting, groaning and purring a string of utterances than she does singing. There's an admirable determination with which the song desperately tries to make: "Get nasty" a thing. It's clear what they were going for and why they pushed it so hard; the Britney campaign could well have done with a catchphrase that permeated popular culture. But as an homage to Janet Jackson's 1986 hit Nasty and with dimming commercial prowess in America, this one was never quite in a position to be uniquely attributable to Britney Spears. By contrast, the closing: "Can't live with them…can't live without 'em", in a song whose delivery is for the most part, fairly aloof, is a moment that stands out more in showing a bit of human cheekiness.   
Pharrell Williams' addition to the song introduces the co-ed aspect of the remix, although his inclusion feels more of a contractual necessity at times. Considering Boys was written for a female pop act – and one with a unique performance style, at that – trying to shoehorn a male R&B star (particularly one not widely known to the mainstream as a singer at that point) into the song was always going to be jarring. Pharrell Williams and Britney Spears aren't two artists you'd necessarily put together, and if The Co-Ed Remix had been planned for Boys from the time of its inception, those rough edges might have been smoothed out a little.
There's no escaping the fact that The Co-Ed Remix is something of a double-edged sword and any discussion of Boys cannot ignore the album version. Generally speaking, a radio edit would usually keep the best bits of the original while polishing up the rest of the song. And although The Co-Ed Remix undoubtedly has a more distinctive sound, it comes at the expense of a brilliant moment from the album version: "Tonight, let's fly, boy have no fear, there's no time to lose. And next week, you may not see me here, so boy just make your move…". It's a great hook; but perhaps more importantly in respect of Boys marking Britney Spears' musical transition to adulthood, also neatly blends a Max Martin-esque melody with The Neptunes' cooler R&B production. Keeping it would've nicely tracked the evolution in sound occurring during the Britney campaign. But it doesn't necessarily tie in with what The Co-Ed Remix is trying to achieve and thus was probably a necessary casualty. If nothing else, it does mean that the album version of Boys wasn't immediately rendered redundant (one of the annoying by-products of many radio edits) and that both mixes of the song retained quite distinct identities, despite their core similarities.
The music video for Boys (The Co-Ed Remix) is one of the most extravagant productions of the Britney campaign and aligns the song with the Austin Powers in Goldmember soundtrack. Directed by Dave Meyers, who had previously worked on Lucky, the two videos share a similar filmic quality. Although here, the aesthetic is aligned more closely with those usually reserved for lavish hip-hop/R&B videos. Britney Spears serves several different looks, each of them stunning. From the opening scenes in her boudoir to her strutting next to the swimming pool (caution: high heels are not appropriate footwear in this scenario), she looks absolutely and effortlessly incredible.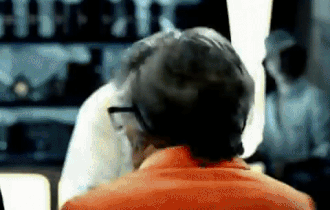 There are moments where the video is a bit heavy on style over substance (zebras grazing around the banquet table? Not remotely hygienic, but sure) and it does look like Britney has accidentally walked into a '00s Janet Jackson video. A point further emphasised by the dance break, which was presumably intended as a subtle homage rather than a blatant copy. Arguably the best moments in the video are when Austin Powers pops up in typically un-subtle fashion, if only because it's when Britney Spears seems most at ease with the whole concept.
Despite almost everything about Boys (The Co-Ed Remix) feeling engineered to reacquaint Britney Spears with the charts in America, it did precisely the opposite, becoming one of her least successful singles there when it peaked at #22 on the Billboard Bubbling Under Hot 100 chart. In the UK the track peaked at #7 – so, not a complete disaster – but it faded quickly, spending just four weeks in the Top 40. Trying to court an R&B audience was never likely to work, in fairness. And for Britney Spears fans, the tracklist for the single was very lazily put together; it consisted of The Co-Ed Remix, the album version and an instrumental of each. While there's much to appreciate about the production of the song and the sheer amount of money thrown at the video, there is something about the end product that feels more overtly calculated than usual.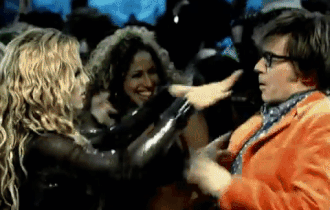 Ultimately, the single had little impact on its parent album and ended up reinforcing the perception that Britney Spears' career was on the skids, even if her commercial slump would be considered a career-high for many acts. It was going to be a rough ride for a while yet, though, because the press really were about to "get nasty".
---