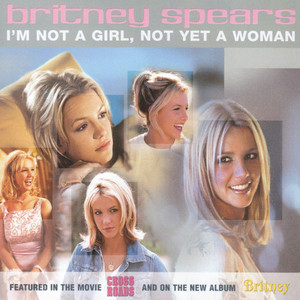 Released: 1st April 2002
Writers: Max Martin / Rami / Dido
Peak position: #2
Chart run: 2-5-9-11-18-26-34-52-60-71
---
Art often mimics life for Britney Spears and I'm Not A Girl, Not Yet A Woman was one such moment where her real-life and pop personas overlapped during a difficult third album campaign. Hold on, there's a lot to unpack here.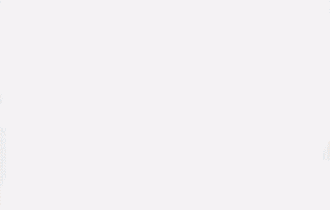 Originally composed as part of the soundtrack to her debut movie Crossroads, this coming-of-age ballad ended up forming an important part of Britney's own narrative as she exited her teenage years. Although the release of her third album had marked a well-received progression in sound, it had also brought with it a weaker grip on the charts. It seems somewhat absurd now, but first-week sales of just under 750,000 for the Britney album in America had been seen as a disappointment, as indeed had the #27 peak of I'm A Slave 4 U on the Billboard Hot 100.
The perception that Britney's imperial era was over brought with it much more intense – and at times brutal – press attention than ever before. Very little of it, however, was focused on the music. Arguably then it wasn't the best time for her to indulge her acting desires and certainly not in a movie that was conceptualised by her own team. Crossroads managed to attract impressive talent (Shonda Rhimes, Zoe Saldana, Kim Cattrall), but always felt destined to be slated by the critics by virtue of the fact that it was – first and foremost – a star vehicle for Britney Spears. In that sense, it felt like a bit of a pointless exercise in diluting a brand that people already seemed to be losing interest in.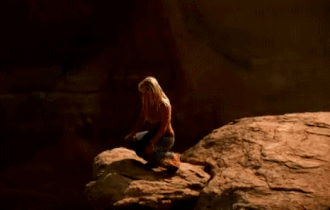 One positive by-product of the Crossroads project, however, was the soundtrack. Or should that be, the intended soundtrack. For while a six-track EP was released featuring some songs from the movie, the majority of material recorded by Britney for Crossroads wound up featuring on her third album instead. I'm Not A Girl, Not Yet A Woman was one of those songs; and though it forms an integral (and at times unintentionally amusing) part of the movie's storyline, actually ended up being a much more profound statement about Britney's life than it did of her on-screen character, Lucy.
In essence, I'm Not A Girl, Not Yet A Woman is less about growing up and more about being allowed to grow up. It was a contemplative moment that gave pause for thought after the assuredness of previous singles I'm A Slave 4 U and Overprotected. In some ways, this was a stark and necessary reminder that at the centre of the Britney Spears phenomenon existed a young woman. And while by any other standards, this could be considered a relatively safe release, it was less so here. Three albums into her career and Britney Spears still had little reliable form with ballads; her last such effort, Don't Let Me Be The Last To Know, became her first single to miss the top ten in the UK and didn't chart at all in America.
The most striking thing about I'm Not A Girl, Not Yet A Woman is how markedly grounded it felt by comparison to any of the singles before it; opening with a rousing piano melody and only the slightest hint of a dreamy electro accompaniment, primarily this is Britney Spears without the bells and whistles. In terms of her vocal performance, she plays it very much down-the-middle; the aspiring diva who warbled her way through the first two albums was far less present here. Part of that is perhaps due to context, which no doubt shaped the song hugely; the track had to be more strait-laced so that Lucy could perform it in Crossroads and Britney could stay in character. Her commitment to the role couldn't be faulted, even if that sentiment isn't mirrored in many other aspects of the movie.
That's not to say I'm Not A Girl, Not Yet A Woman isn't without feeling; it's certainly an earnest, human performance and one that sells its message. The lyrics aren't as deeply introspective as they could've been, but again that's because it was written primarily for Lucy, not Britney. Nonetheless, there were clear parallels. The opening: "I used to think I had the answers to everything, but now I know that life doesn't always go my way" felt particularly pertinent at that point in time; an acknowledgement that America's sweetheart was indeed fallible. There is still defiance in the lyrics though; Britney might have been acknowledging her mistakes, but she certainly was not apologising for them. Thus, the song still ties in with the wider theme of the album in marking a transition to adulthood: "I've seen so much more than you know now, so don't tell me to shut my eyes".
Despite I'm Not A Girl, Not Yet A Woman despatching a lot of the elements of a typical Britney Spears song, it still has heaps of identity thanks to her ever-fruitful partnership with Max Martin. Even if the track was sonically unlike the majority of their work together, the title alone was an exemplar of his lyrics that have meaning and yet mean absolutely nothing at the same time. And it goes without saying that the song still packs in a hefty chorus, which peaks and crescendos in exactly the right places. Like any soundtrack song worth its salt, there's a key-change thrown in for good measure and it comes in the most wonderful fashion via a dramatic middle-eight, where I'm Not A Girl, Not Yet A Woman really spreads its wings. Wisely, there are no attempts made by Britney to move into vocal histrionics; she might not be a girl, nor yet a woman, but either way, she definitely knows her limits and doesn't move far from her comfort zone. Nonetheless, the climactic "I'M NOT A GI-I-I-I-IRL" is a rousing moment of fist-pumping triumph. If the track had remained a staple of her live concerts, it would be the point at which the lights dimmed and a sea of mobile phones was held aloft by the audience. There are few other ballads in Britney's arsenal quite like it.
I'm not a girl
But if you look at me closely
You will see it in my eyes
This girl will always find
Her way
As an aside, also popping up on the writing credits was Dido, apparently brought onboard to give the track a female perspective. She later admitted that her contributions were deemed too dark and abandoned from the final product. Nonetheless it was a great bit of PR and doused the track with a bit of credibility.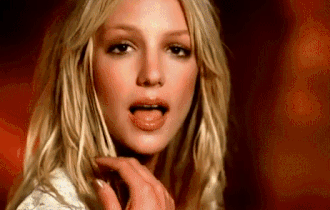 The accompanying music video for I'm Not A Girl, Not Yet A Woman mirrored the understated theme of the song. Well, as much as sweeping shots of Britney Spears standing atop a cliff edge can be considered understated. Visually the video is absolutely breathtaking; shot on location in Antelope Canyon, it's little more than a performance piece but remains immediately recognisable in Britney's oeuvre. It's not an easy watch either, at least, not anymore. In 2002, there was a casual acceptance of her wandering around the edge of a cliff – no harness, no safety nets and certainly no green screen – whereas nowadays it's somewhat disconcerting to consider just how bloody dangerous the whole setup was. Ignoring such a terrifying health and safety breach, the video is undeniably beautiful
I'm Not A Girl, Not Yet A Woman failed to chart on the Billboard Hot 100, undermining its significance in Britney's own coming-of-age narrative. It was a big hit in the UK though, reaching #2 (the highest-peaking single from the Britney album, in fact), once again reaffirming the country can't help but love when a pop star turns in a humble moment. It didn't exactly reignite the public's love affair with Britney Spears though: subsequent singles did little to reverse the notion of a downward commercial spiral and, not for the first time in her career, Britney would find headlines easier to come by than hits.
---