Released: 10th November 2003
Writers: Britney Spears / Madonna / Christopher "Tricky" Stewart / Thabiso "Tab" Nkheraenye / Penelope Magnet / Terius Nash / Gary O'Brien
Peak position: #2
Chart run: 2-6-11-20-30-41-40-36-45-55-59-75
Billboard Hot 100 chart run: 50-43-38-38-44-35-40-51-78-81-83-91-95
---
Months after making headlines with an onstage kiss at the 2003 MTV Video Music Awards, Britney Spears and Madonna took their union to the next level – professionally – by releasing a single. But they were up against far more than just the music…
By current standards, a two-year gap between albums for one of the world's biggest pop acts isn't unusual. It might even be considered a quick turnaround in some cases. However, for Britney Spears – whose first three albums arrived in 1999, 2000 and 2001 – this represented a significant change of pace. With In The Zone, she cut ties with the team of Swedish writers responsible for many of her biggest hits and used the additional time to broaden her sound by experimenting with a slew of new producers. It's a change that needed to happen, not just because Britney Spears had ambitions to forge her own musical identity, but because several of her former teen-pop peers had already done so. Justin Timberlake and Christina Aguilera both graduated their identities with successful albums in 2002. So, there was pressure on Britney Spears to prove that she too could navigate the transition to adulthood – something she'd tentatively started to do with 2001's Britney – along with a degree of scepticism about whether she had it in her.
While working on In The Zone, Britney Spears was presented with a song by RedZone (Christopher "Tricky" Stewart and Penelope Magnet) called Pop Culture Whore for consideration, which she quickly rejected, allegedly telling them it 'sucked'. A little later – and now with a better understanding of Britney Spears and the type of material she wanted to create – RedZone started writing Me Against The Music. It garnered a far more positive reaction, so much so that the duo were recruited for four tracks on the album. That's about as close as In The Zone came to consistency, given that it largely comprised a pick-and-mix of writers and producers.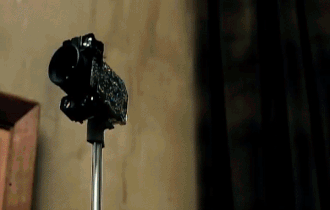 Britney Spears first performed Me Against The Music – along with …Baby One More Time, and I'm A Slave 4 U – at the NFL Kickoff Live concert early in September 2003. While much of the song's overall structure was already in place, parts of a rap performed by Penelope Magnet ("Two red hot chicks over by the bar, hot RedZone chick and a superstar, Britney, baby, badass, M-A-G-N-E-T, man; ooh, you could be my boo, got a lot more shakin' in my ass to do, big tricks, imma keep 'em hard, pop it, shake it, drop it, roll it") can also be heard. Several weeks later, Jive Records officially confirmed Me Against The Music as the first single from In The Zone. They'd initially wanted to lead with Outrageous, a decision Britney Spears resisted; not for the first or last time, her instinct proved correct (R. Kelly wrote the track…). In addition, there'd been a notable change: Me Against The Music now featured Madonna. That would always have been a big deal, but even more so at this moment because it capitalised on one of the pop culture moments of the '00s.   
In August 2003, Britney Spears and Madonna caused hysteria at the MTV Video Music Awards after sharing an onstage kiss during a performance of Hollywood. That alone would've been a talking point, but with cameras conveniently set up to capture Justin Timberlake's miffed reaction – having recently split up with Britney Spears – the media went into a frenzy. It quickly became the defining image of the night and overshadowed every other aspect of the performance, including Christina Aguilera and Missy Elliott's presence. However, the furore had no tangible product attached to it, and that's what Me Against The Music provided. Madonna had already agreed to appear on the track after Britney Spears played it to her during rehearsals for the VMAs. Additional writing, recording and production would be required to turn it into a duet. Regardless of the outcome, this is the only thing Jive Records had that tapped directly into an extraordinary level of publicity surrounding the two singers, so it needed to be the lead single.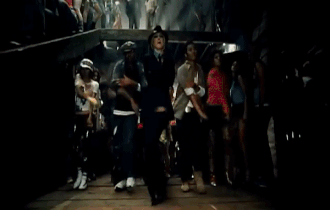 Looking beyond the immediate context of the VMAs, Britney Spears and Madonna went into Me Against The Music with baggage since both were seen – to varying extents – as being in something of a slump. The Britney album had "only" sold around 10 million copies worldwide (half the total achieved by Oops!…I Did It Again). Meanwhile, Madonna's American Life – which was still being promoted – drew mixed reviews and went on to sell less than half the 11 million copies of its predecessor, Music. Objectively, those sales – relative to where both acts were in their careers – are nowhere near as disastrous as some critics made them out to be. Nonetheless, there is a sense that Me Against The Music had something to prove, and even if it doesn't always hit that mark, the defiant energy coursing through it is electric.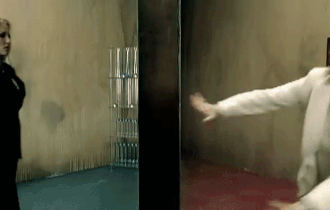 The song picks up on a theme introduced in I'm A Slave 4 U, which introduced the notion of Britney Spears being physically and emotionally consumed by music. There's an intensity to the verses: "No one cares, it's whippin' my hair, it's pullin' my waist, to hell with stares, the sweat is drippin' all over my face, no-one's there, I'm the only one dancin' up in this place, tonight I'm here, feel the beat of the drum, gotta get with that bass", driven by frantic, choppy guitar riffs and popping beats. Arguably, Me Against The Music is following a trend rather than leading one, but that barely matters. With Britney Spears assuming more input to her material, it's entirely believable that this is the sort of thing she'd be listening to. The crash into the second verse ("We're almost there…I'm feelin' it bad, and I can't explain") conveys an exhilarating rush of liberation that sells this as a logical evolution for her.
It makes total sense that In The Zone's title is lifted from the pre-chorus: "I'm up against the speaker, tryna take on the music, it's like a competition, me against the beat, I wanna get in the zone (I wanna get in the zone), I wanna get in the zone (I wanna get in the zone)" because that perfectly captures how Britney Spears comes across here. The rapid-fire delivery is slick and tight, but her voice also has a focused engagement that feels new. Maybe it's because she has greater ownership of the material. Perhaps there's a modicum of seeking to reassert herself after the commercial misfires – in America, at least – of her previous singles. Either way, Me Against The Music is possibly the most driven she's ever sounded.
There's so much dynamism in the build-up to the chorus that by the time the track gets there, it's comparatively underwhelming. Composing a shout-out to the audience who are presumed to be doing what the song describes – dancing in a club – is a meta idea: "All my people on the floor, let me see you dance (let me see ya), all my people wantin' more, let me see you dance (I wanna see ya), all my people 'round and 'round, let me see you dance (let me see ya), all my people in the crowd, let me see you dance (I wanna see ya)", but doesn't quite deliver as satisfying a climax as the verses promise. Nevertheless, the potential is there; somewhere between that and the post-chorus: "Get on the floor, baby lose control, just work your body, and let it go; if you wanna party, just grab somebody, hey Britney we can dance all night long", lies a melodically strong – far less repetitive – refrain that maintains the momentum and elevates Me Against The Music in the way it deserves.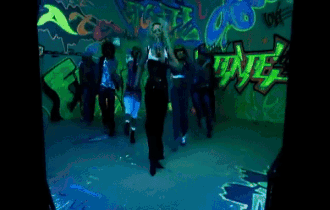 And then there's Madonna. Her presence is not the underlying issue; it's that the song is about Britney Spears surrendering herself to the music. Trying to fashion a duet from that concept – regardless of who it was with – subsequently shifts that dynamic. The intro ("All my people in the crowd, grab a partner, take it down…it's me against the music…it's just me. And me"), entertaining though it is, positions Madonna as tagging onto Me Against The Music while Britney Spears is already doing her thing. And despite being invited onto the track, that's, in essence, precisely what happened production-wise due to the way it had been hurriedly revised to accommodate her.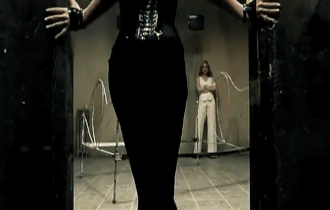 Madonna's verse underlines a further shift from the original theme: "Hey Britney, you say you wanna lose control, come over here, I got something to show ya, sexy lady, I'd rather see you bare your soul, if you think you're so hot, better show me what you got", which feels aggressively sexual. There's a flirtatious subtext undeniably contained within Me Against The Music. Still, it's suddenly pushed – unnecessarily – to the fore, playing more as a salacious tease to provoke the ongoing fascination with what happened at the VMAs. Predictably, there came derision from certain commentators that Madonna – in her mid-forties – trying to be 'sexy' was embarrassing, which is as irrelevant as it is untrue. A fairer criticism is that the vocals sound a tad brittle in places, and barely distinguishable in others where they're threaded through the verses. However, a warmer tone still wouldn't make Madonna's contribution any less jarring or one-sided because the thematic disparity would still exist. 
And that is the biggest flaw with Me Against The Music. If it had been conceived as a duet in the first place, it's hard to imagine the same song would exist. Additionally, while Britney Spears regularly cited Madonna as a major influence (there's even a scene in Crossroads where she performs Open Your Heart), their music didn't have much in common, certainly not to the extent where an obvious crossover existed. Thus, while a collaboration between them appears to be a lucrative concept – VMAs or not – actualising what that should sound like isn't easy, especially when Britney Spears and Madonna had separate motivations for what they were trying to accomplish at the time. A better duet might have existed (creatively, at least) somewhere between Confessions On A Dancefloor and Blackout. But managing unrealistic expectations would always be a factor in anything they recorded together, regardless of when it happened.
As far as Britney Spears's lead singles go, Me Against The Music's video had a high benchmark to clear. And, while not quite iconic on the same scale as …Baby One More Time, Oops!…I Did It Again, or I'm A Slave 4 U, it is, nonetheless, immediately recognisable as belonging to this era of her career. The styling is distinct; Britney Spears is dressed mainly in black – sporting a detachable collar and black tie – while Madonna wears white and dominantly wields a cane, which she (infamously) thrusts between her legs at one point. There's also a reasonable argument to be made for Me Against The Music featuring the type of complex choreography rarely – if ever – seen in a Britney Spears video again. It's executed with deft precision; in terms of raw energy and performance, this is right up there with her absolute best.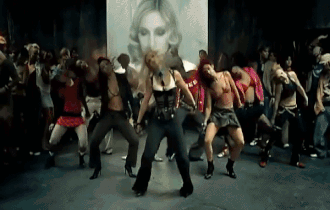 The concept involves a prolonged cat-and-mouse pursuit through a club with various rooms that feature – among other things – a swing suspended above the floor strewn with leaves, a rusty bed frame and a wooden maze (because why not). Having Britney Spears and Madonna often in the same shot together, but not in physical contact – until the very end – is a neat twist that acknowledges the background to their duet and uses it to protract the tension about what might happen when they finally meet. It works well due to the screen presence they both have, as well as the palpable chemistry between them. Britney Spears chasing Madonna could – perhaps – be read as a metaphor where the newer pop act is trying to catch and succeed the woman now framed as her mentor, but even if there was a proverbial baton to pass, there's little sign Madonna had any inclination to do so. Instead, as they finally come face-to-face and Britney Spears throws her against the wall to lean in for a kiss, she remains one step ahead and disappears.
It's a testament to the strength of Me Against The Music's visual identity that it inspired several parodies, including one by French and Saunders. Though they might not have been particularly flattering – basing the humour around this as an attempt by Madonna to claw back commercial relevance – it's a backhanded compliment of sorts. The most ardent fan of either act would likely concede that there are weaknesses for all the track does well; neither Britney Spears nor Madonna was at their untouchable best here. But, equally, their individual and combined reputations ensured – whether complimentary or not – people were still talking about this single enough for it to be a widely understood reference point.
Even so, some perspective has to be applied when judging how Me Against The Music fared because there are several competing factors to consider. In the UK, it sold 48,751 copies to debut and peak at #2, ending 2003 as the 60th biggest-seller with 102,000 copies (that total is now around 200,000, including streaming and downloads). Sales were down compared to the bigger hits from Britney, but only in the sense of being consistent with a market that was significantly contracting. Yet, there were signs that something was amiss because the following week, In The Zone debuted at #14, becoming Britney Spears's first studio album to miss the top ten (it eventually peaked at #13 and, to date, only Britney Jean has fared worse, peaking at #34). There's no apparent reason why, given reviews were generally positive, but maybe the memory of …Baby One More Time and Oops!…I Did It Again being padded out with so much filler meant consumers needed a little more convincing this time around. Me Against The Music, evidently, wasn't the song to do so.
In America, the track's chart fortunes were even more mixed. It eventually peaked at #35 on the Billboard Hot 100, becoming Britney Spears's biggest hit since I'm A Slave 4 U reached #27 two years earlier. However, that also made Me Against The Music her worst-performing lead single, partly because radio airplay – due to the alleged Clear Channel ban – continued to be a barrier, just as it had been during the Britney campaign. There was no easy way around that, so instead, Jive Records went all out with promotion for In The Zone; there was a decisive aim to push Britney Spears's transition to adulthood and showcase more of the music, with songs like (I Got That) Boom Boom and Breathe On Me being performed alongside Me Against The Music. The strategy paid off; In The Zone debuted at #1, selling 609,000 copies. Perhaps most importantly, it felt that rather than working through a series of predetermined singles, there existed some unpredictability and a possibility that the campaign could go in any number of directions based on what connected with audiences.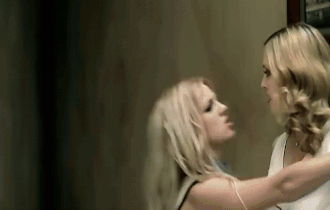 Ultimately, it's faintly ironic that Me Against The Music – a high-profile duet born of a moment indelibly etched into '00s pop culture – went on to be the least enduring single from In The Zone; the two that followed remain among the most well-known hits of Britney Spears' career. For Madonna, this is barely more than a footnote in hers. But perhaps that was always likely to be the case; whatever personal closeness exists between the pair, there are far more differences than similarities in a professional sense. Thus, while Me Against The Music is enjoyable enough for what it is, the track was probably always destined to be less than the sum of its parts.
---