Released: 12th May 2003
Writers: Miranda Cooper / Brian Higgins / Lisa Cowling / Nick Coler / Xenomania / Lene Nystrøm
Peak position: #2
Chart run: 2-5-11-17-26-36-46-55-55-55-41-42-54-75
---
Having emerged victorious from Popstars: The Rivals, Girls Aloud now faced the mammoth task of following up their chart-topping single. Fortunately, they had a reliably brilliant writing and production team in their corner.
Though Sound Of The Underground was unquestionably a landmark moment for TV talent show singles (and still rightly regarded as being among the very best), No Good Advice cemented a partnership between Girls Aloud and Xenomania that helped define '00s pop music. But it almost didn't happen. There's no denying that Louis Welsh set the group up well with their debut single, but after the show ended, he wasn't really interested in managing them, turning his attention back to Westlife instead. Subsequently, Girls Aloud were mainly left to their own devices. They had a record deal but lacked clear direction on where to go next. However, the group was astute enough to recognise that a second single needed to prove that the high benchmark they'd set was no fluke. Having been approached with several options and turned them all down, Girls Aloud eventually found their way back to Brian Higgins. He played them No Good Advice – which had been written for Miranda Cooper to perform under the pseudonym Moonbaby before plans for her pop career fell through – and…they weren't keen, allegedly claiming it wasn't their 'sound' (which is an odd assertion because the group currently only had one sound, and this was very much it). What followed was an ultimatum that could have seen things turn out so very differently: Girls Aloud were given five minutes to go away and decide whether to continue working with Brian Higgins or if they wanted to go it alone. Happily, they came to the right decision and set about recording No Good Advice.
The song underwent several changes, many of which reflected this as a formative time for Girls Aloud. The opening of the chorus was changed from: "I don't like fried rice", which was probably sensible given the group's penchant for kooky lyrics had yet to be established. The pre-chorus: "Shut your mouth because it might show" had also been re-written due to concern that the original line: "Shut your mouth because your shit might show" was too explicit for Girls Aloud's target audience, presumed to be skewed slightly younger than Sugababes who were permitted to use the occasional (mild) expletive. It wasn't particularly noticeable that the lyrics had been altered until the Parental Advisory Version was included on The Sound Of Girls Aloud: The Greatest Hits, which flows more naturally. Going back to the censored version was never quite the same.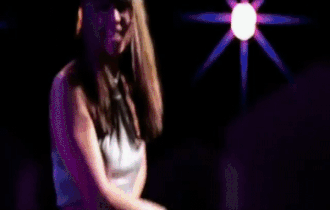 There's some musical genius in No Good Advice that amply demonstrates how Girls Aloud rose to prominence when the commercial appeal of pop music was waning, and indie bands were on the rise. Brian Higgins had his finger on the pulse and could see precisely what was happening. Rather than defiantly push back against it, he sought to blur the lines between the two genres and – perhaps – show they weren't necessarily that far removed from one another. Although released well over a year after No Good Advice, Franz Ferdinand's Michael was recorded around the same time, and the two share a similarly grinding electric guitar riff, showing just how on the money Brian Higgins's instinct was. Girls Aloud weren't adapting to follow the trend, and nor did they pretentiously sound like they were trying to project themselves as something they weren't. On the contrary, the group was helping lead this change; they felt current and relevant, which also crucially helped keep them in the critics' good books.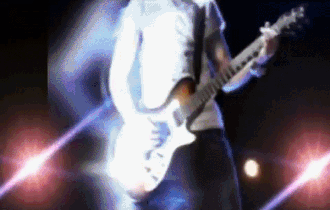 Perhaps the best thing about Xenomania being at the helm of No Good Advice – besides the obvious benefit of them being very good at what they do – is that it gave Girls Aloud a logical consolidatory single. Behind the scenes, it may well have been that Polydor didn't really know what to do with the group, but it wasn't apparent from this track. Everything that Sound Of The Underground signified continues to be realised in No Good Advice; it's packed with rebellious attitude: "Daddy always told me to remember, leave the boys 'til later, don't you drop down, mama said I'd never get to heaven, hanging 'til eleven, with the wrong crowd", while deftly straddling the line between precocious and cocky. Moreover, there's a real sense of shared ownership here. Despite that tentative moment between Brian Higgins and Girls Aloud, the end product offers such a clear, decisive statement about this partnership: "Everybody's talking like I'm only just another phoney girl who got played, but I dig the music that I'm making, baby and I'll break it into your brain", and there can be no disagreement that they delivered on their promise.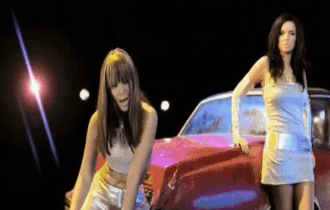 There is still an aspect of the individual members finding their role within the group, but that's less important here. If anything, the main thing No Good Advice needed to do was sell Girls Aloud as a cohesive unit since the format of Popstars: The Rivals essentially amounted to five solo singers being put together with no clear indication of how (or even if) their voices would blend. Thus, the rollicking chorus: "I don't need no good advice, I'm already wasted, I don't need some other life, cold and complicated; I don't need no Sunday trips, tea and sympathising, I don't need no special fix, to anaesthetise me" duly sells the group as a tour de force, sweeping through the charts. There are but two options: join them or get left behind. No Good Advice makes abundantly clear that either way, there is absolutely no stopping Girls Aloud.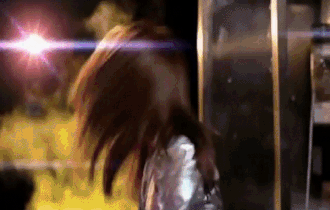 The track already does more than enough to validate itself as a worthy follow-up. But it goes one step further by including a spiky outro: "I don't need no good advice, no well intentioned sacrifice, and I don't need no Sunday trips, no chocolate box or speed for kicks; hell, I don't need no beauty sleep, no need to count those dirty sheep, and I don't need no bedtime prayer, 'cos frankly I don't even care". By Xenomania's standards, this is a reasonably conventionally structured pop song; and it's not as if outros were an entirely new creation. However, in No Good Advice, it doesn't feel like the song is coming to an end. If anything, the finale delivers an extra burst of momentum before coming to a sudden stop. It provides an early glimpse at Xenomania's willingness to subvert and confound expectations by putting bits of songs into places where they don't traditionally belong and using them in different ways.
The music video for No Good Advice ties firmly into the aesthetic for Girls Aloud's debut album and is…a look. The intention, it seems, was to go for futuristic and space-age. So, the group are dressed in greyish-silver metallic outfits (also worn on the original version of the album cover), which is a polite way of saying it looks like they're wrapped in tin-foil. At this stage of the campaign, there seemed to be a mindset that the way to market Girls Aloud was as edgy and moody. Thus, there's lots of pouting and sultry glaring into the camera as the group pose in and around a car parked next to a phone box. If that's what the video was trying to achieve, then it is successful despite the fashion faux pas. The holographic transitions are dynamic, giving the whole thing a cool and quirky feel, particularly the choreography performed with tambourines(!?). It's not hard to see why Girls Aloud were not massive fans of this visual treatment, but as a stopgap, while they found their own image and identity, No Good Advice was perfectly functional.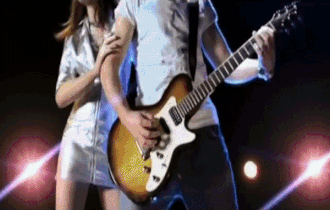 In some ways, Popstars: The Rivals shielded Girls Aloud from the pitfalls that befell other early TV talent show winners, who could only be measured against their own commercial performance. That was still true for the group, but in the immediate aftermath, One True Voice had far more to prove (and we all know what happened when they released their second single the following month). Thus, when No Good Advice entered the chart at #2 with sales of 42,762 copies – enough to have convincingly claimed the top spot on several weeks during the year – it was seen as an agreeable outcome. If anything, there was perhaps even a sentiment that the track deserved to have done better. All of which was a welcome deviation from the usual trajectory in these circumstances, where anything less than #1 was considered career-ending.
Not everything went entirely to plan, though. Girls Aloud released their debut album, Sound Of The Underground, shortly after No Good Advice, and despite selling 37,077 copies to reach #2, it didn't hold up well, leaving the top 75 after just five weeks. In the end, subsequent singles (and a re-release) saw Sound Of The Underground achieve a platinum certification. Still, it remains the group's lowest-selling studio album, and Polydor were allegedly unimpressed enough to consider dropping Girls Aloud. However, the label could see that Brian Higgins was firmly invested in them and that this was a good partnership. Xenomania were only supposed to work on the first two singles, but after hearing an early draft of the album, he pushed to add more tracks. So, they agreed to a second album on the basis that Brian Higgins and Xenomania would steer it in its entirety.
No Good Advice isn't necessarily the song that best showcases Xenomania's exhilaratingly unique partnership with Girls Aloud. But it's no less significant. Indeed, it just might be one of the most important songs they ever recorded because a scenario where the group opted to walk away from Brian Higgins at this point is a very bleak prospect indeed.
---