Released: 16th December 2002
Writers: Miranda Cooper / Niara Scarlett / Brian Higgins / Xenomania
Peak position: #1
Chart run: 1-1-1-1-3-5-9-15-19-19-22-27-38-42-57-56-71-67-56-71-73
---
TV talent shows had a significant impact on the chart landscape of the '00s. But their success was usually measured in ratings, votes and sales figures, rather than the quality of the material they produced as an immediate product. But Sound Of The Underground set a new – and to date unparalleled – example of what a winners' single could be and just how far its impact could spread.
Popstars: The Rivals was marketed under a similar guise as Popstars, in that Davina McCall still presented it and the branding was consistent between the two series'. But the show was actually far more similar to Pop Idol, which had sprung up in-between (and generated two million-selling singles in the process). This was no longer a fly-on-the-wall exposé of the inner workings of the music industry; instead, TV audiences were put in control and could vote – via premium-rate phone numbers – on the act whose track they would be purchasing. Except, there was a twist because Popstars: The Rivals wasn't just looking to create one group this time around. The defining narrative from the original series was the way the audience gradually shifted their allegiance from the winners Hear'Say to the runners-up Liberty X. Thus victory was not something you were given; it was something that you earned. This phenomenon was incorporated into the concept of Popstars: The Rivals which formed a boy band (One True Voice) and a girl group (Girls Aloud) and then pitched them in a fierce chart battle to claim the Christmas #1. That is how the winner would be decided this time around.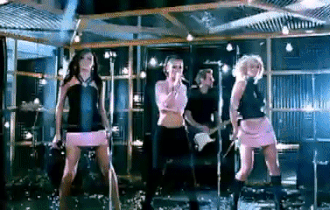 But facing off against One True Voice was not the only challenge that Girls Aloud had to overcome. Their formation was overshadowed with controversy when Sarah Harding nabbed the final spot in the group ahead of Javine Hylton, who was widely considered to be one of the best singers in the competition. As disbelief reverberated around the studio, Davina McCall lamented: "Louis has said you're almost too good for the band, so I don't know what's gone on here". It was a curious way to handle what should have been a moment of triumph for the newly-formed Girls Aloud, with the implication that one member had taken a place that rightfully belonged to Javine. Then there was the accusation that their debut single – Sound Of The Underground – had been intended for another girl group (Orchid) and still featured their backing vocals. This is not uncommon practice but was used as leverage to discredit Girls Aloud's claims that their debut single was an original track while One True Voice's was a cover. Even though an unreleased demo is clearly not a cover in the context of pop music.
At this point, Popstars: The Rivals could so easily have descended into a contest that was primarily concerned with witty slogans ("Buy Girls, Bye Boys") and mud-slinging from the two acts' respective mentors. No offence to Pete Waterman and Louis Walsh – because no-one can argue with their track-records – but they could not be less desirable as a combination of judges (with Geri Halliwell plonked in-between them) on a TV talent show where you wanted the focus to be on the music. But that's where Girls Aloud pulled an ace from their sleeves because Sound Of The Underground was so good that everything else became entirely irrelevant. It was a far better song than the competition that launched it, and it ended up helping to shape what pop music would sound like for the rest of the decade.
The timing was fortuitous because TV talents show would quickly become reliant on rousing – but largely disposable – ballads as winners' singles. However, the Popstars brand was still vaguely committed to launching acts with a debut that aligned them to current chart trends and could conceivably be a hit without the show as a platform. A more conservative approach might have been applied if there was only going to be one single. Still, with two groups being created this time around, it afforded an opportunity to be more experimental. If audiences wanted something in-keeping with '90s/'00s pop music, then they could get behind One True Voice, and if they demanded a change, then they could support Girls Aloud. Either way, Popstars: The Rivals would benefit.
Sound Of The Underground didn't just sound cool enough to be in the charts of its own accord; it sounded far cooler than a lot of the tracks already there. Yes, it draws influence from Puretone's Addicted To Bass, which had been a hit almost 12 months earlier. And yes, the successful relaunch of the Sugababes as a critic-pleasing credible pop act (with the help of Xenomania) certainly provided a loose template upon which to design the single. But Sound Of The Underground is so loaded with its own identity and personality that it feels like a further evolution, rather than just treading over old ground.
What Xenomania do well – and thus, what they helped Girls Aloud to do also – is take pop music seriously without their material necessarily sounding 'serious'. Furthermore, they understand how to incorporate elements from other genres without creating songs that purport to be something they're not. Thus, the track opens with a surf guitar hook that in almost any other context would've been a naff gimmick, but here is played straight down the line and opens up into a pulsing, juddering beat that borrows more from drum 'n' bass than it does mainstream pop. Sound Of The Underground – as the name implies – projects the image and sound of a grassroots track that has emerged from the dancefloor of a sweaty, grubby nightclub. Lyrics like: "Don't know what it's pushin' me higher, it's the static from the floor below, then its drops and catches like a fire, it's a sound I, it's a sound I know" speak more truth to an audience on the cusp of this demographic (if they weren't already sneaking in underage) than the vibrant, squeaky-clean portrayal of clubbing from the bubblegum pop era.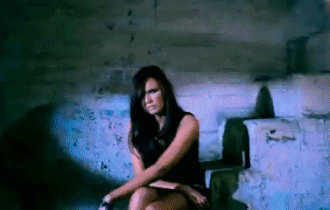 The fusion of elements makes Sound Of The Underground an absolute ride. Sure, it's different from what came before, but the track leaves minimal opportunity to look back; and it's so brilliantly put together, why would you even want to? The song is packed with crafty little hooks ("Water's runnin' in the wrong direction, got a feelin' it's a mixed-up sign") and vivid imagery ("Out to the electric night, where the bassline jumps in the backstreet lights"). The buzzing surf guitar underneath the chorus creates an intensity that builds until it finally explodes during an exhilarating breakdown of choppy vocal riffs and a subtle chant of: Yeah-yeah-yeah". Inevitably, Girls Aloud would go on to carve out their distinctive roles within the group. However, there's still enough of them here as individuals to ensure they never become passengers on their own debut single. But in a sense, the fact that this doesn't just sound like five solo singers performing the same track was precisely the point.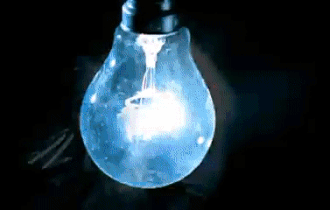 The music video for Sound Of The Underground is – as TV talent show singles go – an utter triumph. It insightfully reads the tone of pop music at the time and pitches Girls Aloud with a live band and an edgy, moody aesthetic. The group might not have been intending to go down this route, but you'd never know because they click perfectly into place. The indie-chic styling and aloof personas are the antithesis to what the Popstars brand represented, but that's surely the point. The music video almost presents a Girls Aloud who are looking so far beyond the competition that it wouldn't have been at all surprising if they hadn't turned up to the final at all. Arguably, across the first album campaign – up until Jump, at least – the group pushed this image a bit too far (Life Got Cold really was bleak, wasn't it?) and had to rein it back in before the public completely lost touch with the individuals they had voted for. But here it positions Sound Of The Underground in precisely the right manner.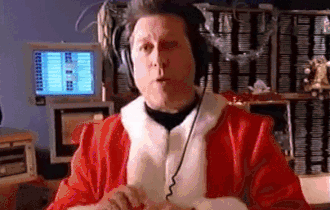 Although both Girls Aloud and One True Voice sold an impressive number of singles in the week of their chart battle, it was never really a close race. Of course, that didn't make a gripping conclusion to Popstars: The Rivals, so the competition was played up a little. But with Sound Of The Underground selling 42,955 copies on its first day against Sacred Trust's 34,209, the gap was sizeable. By Sunday, the totals were 213,140 and 147,773 respectively, and Girls Aloud were announced as the winners during a live show which feigned an admirable level of tension despite the outcome being a surprise to absolutely no-one at all. Sound Of The Underground stayed atop the chart for an entire month and remains the group's biggest seller. It's been a strong streaming hit as well, with its most recent sales tally now standing at 874,000 and inching ever closer towards giving Girls Aloud their first million-selling single (even though streams are not sales, etc.)
Perhaps the biggest compliment paid to Sound Of The Underground is that – like many defining pop hits – no-one has ever really tried to emulate it. There wasn't a chance to because the group quickly became Xenomania's protégés and created some brilliantly inventive pop music. Unlike many other TV talent show alumni, Girls Aloud have never had to try and distance themselves from their debut single because it was as fundamental a part of their identity as the very process that put them together, if not more so. Indeed, it's only by Girls Aloud's exceptional standards that Sound Of The Underground sounds relatively…ordinary. By every other measure, it's one of the most groundbreaking pop tracks of the '00s.
---