Released: 22nd August 2005
Writers: Miranda Cooper / Brian Higgins / Tim Larcombe / Shawn Lee / Lisa Cowling / Giselle Sommerville / Myra Boyle
Peak position: #7
Chart run: 7-14-24-36-45-62-72-70
---
Save for the obligatory covers and ballads that peppered their career, Long Hot Summer is generally regarded as being among Girls Aloud's worst singles. But given the exceptionally high benchmark of their material, is it bad or just…less good?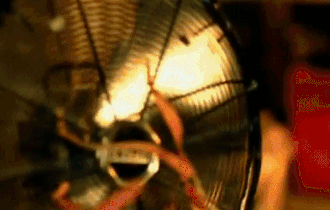 With the dust having settled on a successful second album campaign for Girls Aloud (What Will The Neighbours Say? sold significantly more than their debut and extended the group's unbroken run of consecutive top-five hits), attention soon turned to what they would do next. Now that a creative partnership with Brian Higgins and Xenomania had been firmly established, there was good reason to be interested; if not optimistically excited at the seemingly limitless directions Girls Aloud could take. However, their new single was given a specific brief when Disney asked Xenomania to compose a song that could be featured in Herbie: Fully Loaded. The movie – starring Lindsay Lohan – was a continuation of the Love Bug franchise about an anthropomorphic Volkswagen Beetle and the first to receive a theatrical release since 1980.
Being tasked with a strict deadline wasn't necessarily how Xenomania worked, and Disney almost certainly knew what sort of soundtrack they wanted to curate. A comprehensive marketing strategy would accompany the film, so there was little – if any – flexibility. Time was running out; Xenomania needed to come up with something, and Long Hot Summer is what ended up being presented. They weren't happy (Brian Higgins later labelled it a 'disaster record'), and evidently, neither was Disney because the song didn't make the final cut of Herbie: Fully Loaded, nor did it appear on the soundtrack. Yet a decision was made to push ahead and release the track independently of the movie, which is where much of the contention stems from. Somehow, despite Long Hot Summer being entirely surplus to requirements and having no other reason to exist, it became the de facto lead single for Girls Aloud's third album.
That wasn't necessarily the best way to frame the song but separating it from the broader context – if at all possible – there's a lot to enjoy here. The brisk production, with twangy guitar riffs and swirling: "'Cos I-I-I-I…" distorted vocals, does create an effervescent, summery atmosphere. And even the slew of inevitable automobile-related puns: "If you wanna get fresh, get outta my car, 'cos the boys like you are going too fast, I'm taking my time now", aren't so heavy-handed to feel jarringly shoehorned in.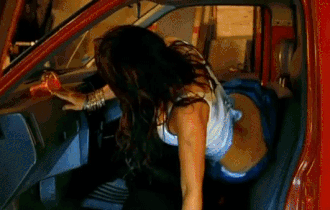 There are a lot of ideas bouncing around here, some with that sparkling sideways Xenomania wit: "I know you like to wear my dressing gown when I'm not there, I guess you like it in my shoes" which surely didn't go down well with Disney. However, others become a series of phrases strung together without any real meaning: "If you wanna get fresh, then take a cold shower, put your back on ice, before you turn sour; got in a pain in my head, and dust in my eyes, every time I feel the temperature rise…". It's not a new idea, but one executed more effectively on Love Machine, which is firmly committed to being nonsensical from start to finish. Long Hot Summer, on the other hand, dips in and out.
When the track finds a sense of purpose, it works terrifically well. The second pre-chorus in particular: "I'm partied out of house and home, so baby if you fight me, how you gonna like me? Running down that Old Kent Road, so think before you bite me, how you gonna get back home?" delivers frenetic, zany energy in the way that only Girls Aloud could. Similarly, the minute-long outro that culminates with: "I've ricocheted, around the world, drinking pink champagne, it's easy; turn the heat too high, it's what I wanted, but I just can't lie, now I'm queasy" sees Long Hot Summer take a dizzyingly dreamy turn that gratifyingly evokes a carefree, hazy vibe.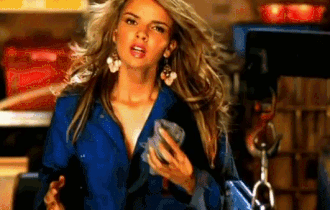 The chorus itself lands somewhere in the middle, with an attempt at pulling the different thematic strands into a focal point: "It's been a long, hot summer, and it's 95 degrees in the shade, it's only Sunday morning, and I need that Friday feeling again; you put me in a fever 50 stories HIGH, and suddenly I'm freezing, and I don't know why, it's been a long hot summer, and I'm shaking like a cool lemonade". In truth, lyrically it comes off a tad haphazard, and not in the usual Xenomania way. Yet, buoyed along by hooky: Ba-ba-BA!" interludes, Long Hot Summer is still an immensely catchy song that – like it or not – will unsuspectingly find its way into your brain when the sun is shining.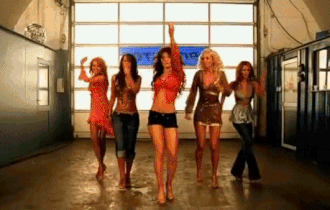 While Long Hot Summer – as a song – manages not to be defined by the underlying car theme, that's undermined somewhat by the music video, which goes all in on the notion. Kitting Girls Aloud out in mechanics overalls and working in GA Autos has the potential to be fun; indeed, swap the garage for a salon, and it's not entirely dissimilar to The Show in some respects. However, taking an idea that was envisaged for – or heavily influenced by – Herbie: Fully Loaded leaves the impression of lingering uncertainty about what this single was trying to be. There are some attempts to give the video a similarly light-hearted tone, but more than anything else, showing the group trying to stay cool in the heat (by mopping their sweaty brows or gazing seductively into fans) while lugging tyres or changing oil looks more like an of-its-time FHM shoot. The levels of posing, gyrating, and earnest choreography increase further still when Girls Aloud rip off the overalls to reveal they were glammed up underneath all along.
There were many ways to have approached Long Hot Summer from a visual perspective rather than one that inordinately focused on titillation and objectification (however sensational the group look). But perhaps most objectionable is the video willingly sticking with a Herbie: Fully Loaded-adjacent theme, despite being rejected from the soundtrack. It's almost as if the concept had already been pitched, so it was just used out of convenience, or there was an attempt to guilt-trip Disney into changing their minds. Either way, Long Hot Summer deserved better. Particularly when other aspects of the overall package – such as the inclusion of cocktail recipes (alcohol-free, of course) on the CD inlay to tie in with the cover artwork – retained a distinctively quirky Girls Aloud edge.
If there was already a brewing sense that Long Hot Summer seemed a tad lacklustre, it was firmly compounded when the song peaked at #7 in the UK. Given how busy the chart was that week – with six new entries in the top ten alone – this was not an abject failure by any stretch. However, its legacy was immediately cemented as becoming the first Girls Aloud single to miss the top five. That wasn't, in itself, necessarily a sign of failure, for there was always a likelihood of it happening at some stage. But the lead single coming off the back of a half-million-selling album probably shouldn't have been that moment. And it's telling that first-week sales of 18,451 – a little over 2,000 more than Wake Me Up managed as the final release from What Will The Neighbours Say? – are among the group's lowest. There's no way around the fact that this was the first significant wobble for Girls Aloud, who – up until now – had seemed infallible.
Yet, in the grand scheme of pop music missteps, Long Hot Summer is nowhere near the cataclysmic disaster it's sometimes made out to be. Not least because Xenomania – spurred on by their experience here – took everything that ostensibly went wrong and created the group's next single, Biology, in response. The track isn't bad; it merely came at a juncture where its shortcomings were laid bare for all to see. If the circumstances influencing its creation had played out as intended, then Long Hot Summer's worst crime would have been existing to serve a purpose as a functionally enjoyable soundtrack tie-in – no more, no less – that could subsequently be excused and swept under the rug when nobody was looking.
---