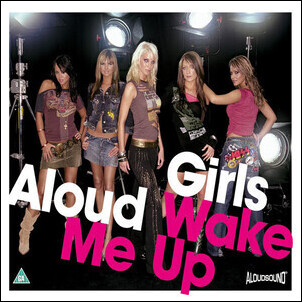 Released: 21st February 2005
Writers: Miranda Cooper / Brian Higgins / Tim Powell / Shawn Lee / Lisa Cowling / Paul Woods / Yusra Marue
Peak position: #4
Chart run: 4-10-14-23-34-46-47-57-70
---
Mooted initially as the lead single for Girls Aloud's second album, Wake Me Up instead served as the final release, bringing the campaign to a triumphant – hair flicking – conclusion.
When Girls Aloud started working on What Will The Neighbours Say? in early 2004, they faced an uncertain future. Despite racking up four consecutive top-three hits since their inception on Popstars: The Rivals, the group's debut album had sold a modest 376,000 copies, leaving Polydor Records unimpressed and putting pressure on the follow-up to deliver. Which it did. Fast forward a year, and Girls Aloud had firmly asserted themselves as one of the biggest pop acts in the UK, extending their run of top-three singles and scoring a second #1 in the process. More importantly, a consistent chart presence during the lucrative Christmas period ensured sales of What Will The Neighbours Say? easily surpassed Sound Of The Underground (when all was said and done, it sold just over 600,000 copies). Wake Me Up was subsequently chosen as the album's fourth – and ultimately final – release, which neatly brought the campaign full circle since it had originally been considered a possible lead single.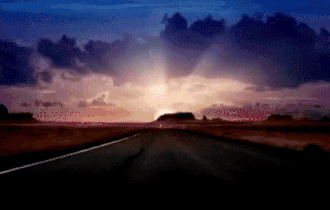 The track was one of several presented to Girls Aloud – along with Graffiti My Soul, Androgynous Girls and The Show – that could serve as an introduction to their second album. Although it emerged as a preferred option, Wake Me Up was deemed too much of a risk by Polydor. That might seem like an unusual assessment considering they opted instead for The Show – which was many things but certainly not a safe choice – however, there was some logic here. Girls Aloud were trying to soften their image from the moody aesthetic that accompanied their debut album (up until Jump, at least). The harsh electro-pop-rock of Wake Me Up wasn't necessarily the best way of demonstrating that. Yet, at the other end of the What Will The Neighbours Say? campaign – where it followed a maudlin cover of I'll Stand By You – this was a timely reminder of just how exhilaratingly ferocious the group could be.
Wake Me Up is packed with thrashing hair metal guitar riffs, set atop a throbbing beat and peppered with juddering, whooshing production licks. It's a massive song that sounds coherently like Girls Aloud while also having one eye firmly on the indie-rock anthems dominating the chart at the time (Wake Me Up was a catalyst for Franz Ferdinand to work with Xenomania, although their collaboration ultimately amounted to nothing more than a cover of David Bowie's Sound and Vision, produced by Brian Higgins and featuring Girls Aloud on backing vocals). It's a perfect example of Xenomania's willingness to rewrite the rulebook and not impose barriers on what pop music could – or should – do. They weren't trying to turn Girls Aloud into an indie-rock act (which might have been the misperception had this been the lead single), merely dipping into the genre and borrowing some of the elements.
Given the group were seen as ostensibly appealing to a young, impressionable audience, Wake Me Up raised eyebrows in some quarters with lyrics that depict a bleary-eyed, murky messiness: "Let's sift through the haze of the past seven days, Moët in mud, a bottle of Bud and Monday looks divine". But that's precisely why it works; the song allows Girls Aloud to be adults, and there's a knowing – almost weary – authenticity in their performance. An earlier version of Wake Me Up saw it follow the quirkier direction that was quickly emerging as Xenomania's trademark ("Easy tiger what's been going on, you kept me hanging down in limbo for too long") but grounding the track in reality – or a version of it, at least – feels like the optimal approach here. Not least because when a more playful tone emerges: "Was it just the margaritas or are you looking at me? Without a fuss, you're gettin' us, ever so slightly messed up; was it just the margaritas or are you talking to me? Feels like I'm back at school, makes me want to break the rules" it all belongs within the character of the narrative, providing context on how a giddy situation spiralled out of control.
The energy and sass coursing through Wake Me Up quickly ramps up, exacerbated by the thundering, screeching guitars. Nicola Roberts icily delivers a vitriolic kiss-off: "You always were a dye in the wool, always thought you were so cool, never realised that you'd been shared, I think you're off your head", while Nadine Coyle and Kimberley Walsh's team up: "Dressed up and put on my makeup, my best face just for you, I'm sad to hear that you're still sugar, now you know what I can do" is seethingly sweet. Despite being a harder-edged track than the immediately preceding singles, Wake Me Up still fits the mantra of What Will The Neighbours Say? because it's brimming with riotous, likeable personality.
Obligingly, the chorus: "Wake me up before I drop out on you, you treat me rough to show that you care, and I just can't refuse baby, if I had a promise from you, I'd get up and out of my bed, instead I've been subdued…" is an absolute tour-de-force, with shredding guitar riffs and twinkling, zapping synths that became a focal point of live performances thanks to the aggressive hair-flick choreography. The depth and scale of the production establish Wake Me Up as an all-engrossing behemoth of a song that bursts out of the speakers and is best played at high volume as their uniquely brilliant take on a mid-'00s indie-rock anthem.
In listening to Wake Me Up, it quickly becomes apparent that as terrific as the song is, so much of the sense it evokes extends intrinsically from the music video. The group are shown riding motorbikes through a desert landscape. While the use of green screen is quite obvious, it's also very well edited to convincingly create a sense of speed as Girls Aloud alternate between riding in formation to weaving in and out of one another. There are humorous – Wacky Races-esque – moments like Kimberley's hair billowing in the wind before the camera zooms out to show she's using a hairdryer and Sarah Harding casually painting her nails, then winking into the camera. This is not a silly video, though, as the group transition effortlessly from that to fist-pumping, hair-flicking choreography and a sultry dance routine – featuring an incredible boob shake shimmy – full of attitude.
Being studio-based never feels like a compromise (which isn't always true). It allows terrific shots to be created, such as Girls Aloud riding into the horizon, shown via a reflection in Nadine's sunglasses. Additionally, the colour palette of dusky purples, blues and oranges – at one stage turning to a night sky with shooting stars – is utterly gorgeous. Nothing about Wake Me Up musically creates a prominent link to a motorbike theme, but as a visual concept, it just works. Even the addition of engine revving sound effects feels somehow logical and natural. There's a solid case to be made that, as an overall package, this is among Girls Aloud's most successfully cohesive efforts since it's difficult to imagine a time when the track existed separately from its visuals.
All things considered, Wake Me Up fared remarkably well for Girls Aloud when it debuted at #4. The top ten that week included Nelly, Jennifer Lopez, Akon, Usher, LL Cool J, and The Game; in essence, the group stuck out like a sore thumb in a chart gripped by R&B (and Elvis Presley re-releases). Moreover, Wake Me Up wasn't remixed from the album version, which many fans already owned. Thus, a degree of diminishing returns was all but inevitable given how well What Will The Neighbours Say? had sold. The track finished at #119 in the year-end chart with 49,800 copies. Downloads and streaming have subsequently lifted that to 83,000, but it still puts Wake Me Up way down the list of Girls Aloud's best-sellers. However, it's far more symptomatic of the bleak mid-'00s sales climate than a fair reflection of the song's popularity. Indeed, that it was the group's lowest-peaking single (at that point) merely underlines how impressively consistent they'd been.
Nonetheless, plans for a fifth single – Graffiti My Soul – were quietly shelved, which was probably sensible because all signs indicated that What Will The Neighbours Say? had fulfilled its purpose. The album hovered around the top 75 in response to Wake Me Up for a few weeks longer than might otherwise have been the case. Still, it seems unlikely another single would have added anything further to the critical and commercial position in which Girls Aloud now found themselves. With renewed confidence, work subsequently began on a follow-up to capitalise on the momentum.
The legacy of Wake Me Up is primarily that it exists as one of many highlights in the group's broader back-catalogue. The track wasn't among those deemed essential for the standard tracklist of Girls Aloud's second greatest hits compilation, Ten (making it the only single from What Will The Neighbours Say? not to be included). It was, however, voted onto the deluxe edition by fans, showing a level of fondness had – deservedly – endured.
---