Released: 28th June 2004
Writers: Miranda Cooper / Brian Higgins / Lisa Cowling / Jon Shave / Tim Powell / Xenomania
Peak position: #2
Chart run: 2-5-12-15-22-28-42-56-58-75
---
Girls Aloud's record deal was teetering on a knife-edge as they kicked off their second album campaign. If ever there was a time to play it safe, this was it. Of course, in typical fashion, 'The Show' was anything but…
When all was said and done, Girls Aloud appeared to be in a reasonably strong position following their Sound Of The Underground campaign, which yielded four consecutive top-three hits. However, the album itself had sold just over 300,000 copies, which was relatively modest – perhaps even disappointing – compared to other TV talent show winners. Thus, things could have gone either way at this stage because Polydor didn't immediately agree to a follow-up. And when they did, there were conditions attached: Brian Higgins and Xenomania had to be involved. This wasn't to be like Girls Aloud's debut, either, where they'd contributed six tracks (nine on the reissue). No, this time, it had to be all or nothing. Work subsequently began on the album, and several songs were soon presented for consideration as the lead single. Though Wake Me Up was initially favoured, the group's image needed a bit of a shake-up from the somewhat moody aesthetic they launched with. The commercial response to Jump – which had already started to push Girls Aloud in a more fun direction – was positive. With that in mind, The Show was instead picked as the best track to demonstrate that this new, upbeat perspective was the standard moving forward.
It did so much more than that, though. For all intents and purposes, the song is where Girls Aloud and Xenomania's approach to pop music came to life for the first time in all its juddering, synth-laden glory. Many different structural elements are utilised, but they're organised in a distinctly unconventional way. Indeed, there's just one traditional verse, while the chorus is only heard twice (you could argue it's three times, although two are back-to-back). Despite that, The Show still hangs together logically. The quirkier songwriting is confined mainly to one section: "Should have known, should have cared, should have hung around the kitchen in my underwear, acting like a lady, you should have made me, oh-oh; should have jumped a little higher, should have fluttered my mascara like a butterfly…". Meanwhile, even if the different parts are stitched together in a divergent manner, they do – at least – all sound like they originate from the same song, which isn't always something Xenomania strived to do as they became ever more experimental.
The warm, fuzzy electro bassline that growls underneath a pointed intro: "If it's not you, oh no, I won't do that… you'll have to wait for me and that is that", is loaded with attitude. However, the intention to tone down the aggression of the electric guitar riffs featured in Girls Aloud's earlier material quickly becomes apparent. The Show excels in demonstrating how coolly Xenomania could step around the issue of the group ostensibly being aimed at a slightly younger audience. In some respects, that restricted what they could sing about (certainly, mild swearing was frowned upon far more for them than it was Sugababes). Thus, the song conveys a clear message of Girls Aloud's attitude towards consent and promiscuity without actually explicitly mentioning sex at all: "Nobody sees the show, not 'til my heart says so, If it's not you, oh no, I won't do that; boy if you want to be my speciality, you'll have to wait for me and that is that". They don't overwork the metaphor, either. The vocals are slick, and there's a cheekiness present: "I won't (OOH!) unless you want me TO, I want (YOU), get in the queue", that verges on risqué but never to the extent of becoming overly suggestive.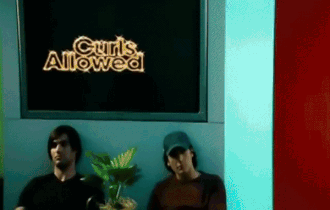 That The Show is brimming with creativity goes without saying. However, one – all too brief – moment offers the merest hint at how Xenomania's production could suddenly veer off in a new direction, even some two-and-a-half minutes into the song. With little warning, faintly distorted cries of: "Shoulda made me now, gotta save me now" are flanked by: "Ooh-ooh, ooh-ooh" backing vocals and a pulsing bassline, as if The Show is suddenly channelling a '90s sunset Ibiza dance anthem. There's no precedent established for this diversion beforehand, so it really shouldn't work. And yet, it does because the refrain is then fully integrated into the track by repeating it atop a final rendition of the bridge, amply demonstrating that – as far as The Show is concerned, at least – nothing Xenomania do is random or without consequence.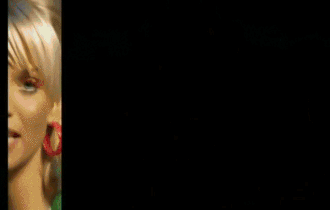 The accompanying music video casts Girls Aloud as working in a salon ("Curls Allowed") whose clientele is exclusively male models with chiselled features, and sculpted abs. group member plays a character whose name relates to their job role. So, Nicola is Chelsea Tanner, who misuses the tanning booth to write phrases on the men's bodies. Nadine is Frenchie, whose skin treatments end up with a fruit salad assembled on her clients' faces. Sarah is Supa Styler whose haircuts become increasingly outrageous, causing shock and horror. Cheryl is Maxi Wax, who can barely conceal her delight at the pain caused by her hair removal technique (not that there's much to remove in the first place). Finally, Kimberley is The Boss, who spends her time overseeing the chaos.
As much as the video concept doesn't necessarily relate to The Show – which isn't about revenge, per se – it does feel that this idea was, in some respects, probably baked into the strategy for Girls Aloud's second album, regardless of the lead single. With that in mind, it does what it does very well. This is a world away from the aesthetic projected by the group's first three singles and set a tone for the campaign that subsequent releases could – and would – pick up.
Even with an overwhelmingly positive critical reception and a plethora of promotion, nothing could be taken for granted with The Show. It was more offbeat than anything Girls Aloud had done before – and indeed anything else in the charts – that jumping in with both feet was a massive gamble. Fortunately, it paid off. The song debuted at #2 in the UK, extending the group's run of consecutive top-five hits and showing remarkable consistency for a TV talent show act. But perhaps that's partly because Girls Aloud didn't really feel like one anymore. From the outset, Xenomania had gifted them a coherent (and far less risk-averse) identity. At the same time, their immediate sales were impressive, but not on the same intense, record-breaking scale as Hear'Say or Will Young. In some respects, the group were also shielded from accusations of poor sales because by 2004, the market had slumped, and everyone was in the same position; thus, it was futile to try and draw any meaningful conclusions about popularity. The Show, as it happens, is a perfect example of that. It sold 73,000 copies to finish as the 76th biggest hit of the year, putting it among Girls Aloud's lower-selling singles despite being regularly cited as one of their best – and most significant – releases. 
The Show marks a fundamental step in the evolution of Girls Aloud, and while, in hindsight, it's easy to be blasé about the song being ahead of its time, electro-pop was still some years from mainstream dominance. The single brazenly threw caution to the wind in the face of underlying uncertainty over the group's longevity. For that alone, The Show was instrumental in not simply reaffirming Polydor's belief in Xenomania, but giving them licence to take things even further.
---