Released: 24th September 2001
Writers: Mark Topham / Karl Twigg / Lance Ellington
Peak position: #2
Chart run: 2-4-6-10-14-26-29-29-41-54-62-69
---
For a long while, One For Sorrow (Tony Moran US Remix) was one of Steps' best-kept secrets. But like it or loathe it, this drastic re-imagining of one of their biggest hits deserved to be heard. And in 2001, that moment finally arrived.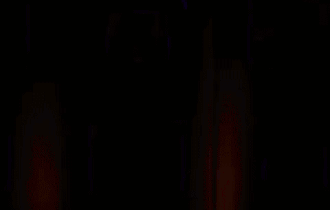 As the title suggests, this version of One For Sorrow was created to help launch Steps in America and appeared on the soundtrack to Drive Me Crazy back in 1999. It was a massive coup for the group, and Jive Records really put effort into making it happen for them with a support slot on Britney Spears' first headline tour and a Disney Channel in Concert show. Whether One For Sorrow needed a remix to sell it in America is another matter entirely, but this was not, as it may have appeared, an attempt to misrepresent Steps. Taking the Tony Moran US Remix in the context of the movie soundtrack, where the other major single from it – (You Drive Me) Crazy (The Stop Remix!) – had also been significantly revised, it's difficult to argue that this wasn't an inspired move. However, there was limited use for it outside of America at that point. It was two years later in the run-up to the release of Step's career-retrospective Gold – The Greatest Hits when the opportunity arose to dig deep into their back-catalogue and turn the spotlight onto one of their best-loved hits by attaching it as a double-A side to Chain Reaction.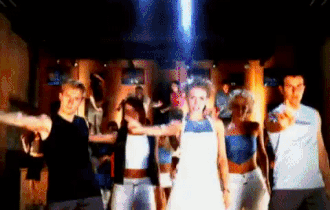 What makes the track work so well is that Tony Moran pushes it to a point where it's barely possible to compare his remix with the original. He tears One For Sorrow apart and puts it back together again as a completely different piece of music. That much is evident from the moment that it bursts into life; gone is the gentle rain effect which eschews in a minute-long slow build to the first chorus. Instead, the Tony Moran US Remix crashes into life with stabbing synths and a distorted: "Oh I know you're somewhere else right now" vocal that reverberates around the intro. Such is the extent of the effect that if you were hearing the song for the first time – as, presumably, many people were – you would have no idea what the lyric even was.
The effect is employed similarly to the "And do you ever think of me, and how we used to be" pre-chorus, creating a dizzying and slightly transcendent lead into the refrain with its accompaniment of swirling synths. There's absolutely no let-up in the pounding beat; this is a tour de force from start to finish. Even the instrumental breakdown in the middle has been replaced with a thumping drum beat and a cacophony of choppy, filtered vocal samples. Perhaps the most impressive thing about Tony Moran's work is that were it not labelled as a remix, and you didn't know the back story, it is entirely feasible that One For Sorrow could always have sounded this way. The tempo of the vocals is perfectly matched to the new beat, and none of the production elements overpower the melody. It's a well-balanced composition that sounds just as organic as the original, albeit in a very different way.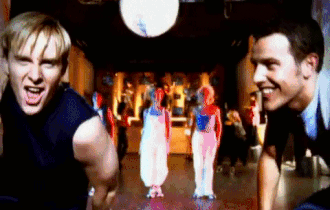 It is reasonable to conclude that a degree of melancholy and feeling has been sacrificed since this is a more functional reading of One For Sorrow. But realistically, what was Tony Moran to do? The source material was only a year old at that point. It didn't need remastering and was perfectly composed to realise Pete Waterman's "ABBA on speed" vision. Coming at it from a completely different angle was the only real option. All of this might have been objectionable had there been any attempt to rewrite Steps history with the Tony Moran US Remix, but that was never the case here. This version remained – for all intents and purposes – a curio. Even their American greatest hits included the radio edit over the remix.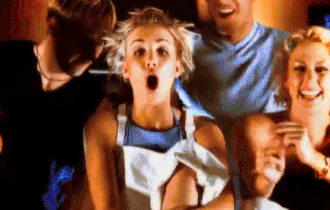 One For Sorrow (Tony Moran US Remix) is also notable in that it employs a lot of the elements commonly associated with Steps' brand of pop music, but which the group themselves had never really experimented with. It aligns the song with a similar sound to that of the biggest acts on Jive Records at the time (Britney Spears and the Backstreet Boys), offering a sideways glimpse at what might have happened if Pete Waterman and Max Martin had collectively formulated the notion of Steps. Indeed, in some ways, despite being based upon one of their earliest releases, One For Sorrow (Tony Moran US Remix) has more in common with the group's recent material, such is the heightened use of synth and dance-pop elements.
With the track having undergone such a transformation, the original music video would not have worked alongside it. Therefore, a new one was created, which – much like the song – portrays what Steps might have looked like as a major US chart act. It's very good indeed, if not one of their best (they even snuck Britney Spears in for a blink-and-you'll-miss-it cameo). This is partly through circumstance; the video would have been filmed around the start of the Steptacular campaign and thus captures the youthful exuberance of the group's early days mixed with the experience they had under their belts following a hugely successful debut album. The styling is excellent as well, with no attempt to continue the stylised, colour-coordinated aesthetic that accompanied Steps in the UK. Instead, they're presented in more natural attire (how good does Claire look in this video, dungarees and all), and the difference is striking. The other noticeable enhancement is the overall presentation, with a filming quality just that little bit cleaner and slightly cinematic, complete with dynamic rotating shots. The American version of the video also incorporated clips from Drive Me Crazy, but that aspect was understandably dropped when it resurfaced in 2001 for the UK release.
One thing that remains consistent between both versions of One For Sorrow is the fact that Claire's voice dominates the track, which leaves the rest of the group at a loose end. The video does a thoroughly decent job of presenting Steps as a cohesive unit and giving each member adequate screen time. But there's no getting away from the fact that everyone besides Claire is enthusiastically singing along to barely audible – or, in H and Lee's case, non-existent – vocals. It looks a bit weird, but hey, it was the '90s, and no more outlandish than what many other groups were doing. And that's really what makes this video such a treat because it is literally Steps getting the chance to be a straight-up pop act without the gimmicks usually attached to their singles. Those elements were, of course, fundamental to their identity and success. But as a one-off, One For Sorrow (Tony Moran US Remix) is an enjoyable diversion from the group's norm.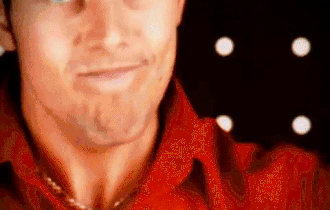 Paired as a double-A side with Chain Reaction, the track peaked at #2 in the UK. However, far from begrudging the fact that the song once again missed out on the top spot, it was entirely fitting that as part of their greatest hits campaign, One For Sorrow should return to the same position that it reached three years earlier, neatly bringing their narrative full circle. Indeed, it was a relief that the Tony Moran US Remix had finally been a genuine hit in its own right because this version of the song was too good to have remained buried in the archives. The track's success in America should not be overlooked either; it wasn't huge by any stretch of the imagination, peaking at #38 on the Billboard Hot Dance Club Play chart. But that – coupled with the Britney Spears tour – saw their debut album (a hybrid of Step One and Steptacular) peak at #79 and sell 200,000 copies. Steps' image and sound was not necessarily optimised to cross the Atlantic, but through tenacity and hard work, they still managed to build a modest profile there.
What's great about One For Sorrow (Tony Moran US Remix) is that it exists comfortably alongside the original because they strive to do very different things. This version cuts its own path at every turn as it re-frames Steps aesthetically and visually through the lens of their American counterparts, providing a fascinating glimpse at what the group could have been like in a parallel universe.
---