Released: 10th November 1997
Writers: Barry Upton / Steve Crosby
Peak position: #14
Chart run: 18-22-23-17-20-20-20-14-16-15-17-17-22-30-42-61-66
---
Debut singles come in all shapes and sizes, but every pop act has to start somewhere. However, few are quite so infamous as the arrival of Steps. It's time to begin, now count it in…

During 1997, the UK found itself gripped by a line dancing craze. Although seeming to come out of nowhere, it had been quietly growing in popularity, spurred on by Billy Ray Cyrus' 1992 hit Achy Breaky Heart (generally accepted as introducing the dance style into the mainstream) and Rednex's Cotton Eye Joe, which topped the chart for three weeks in 1995. The appeal lay in its accessibility; this was a low-impact dance where participation required little more than the ability to walk backwards, forwards and side to side. It became so wildly popular that by 1997, pretty much every leisure centre and village hall up and down the country was offering classes. Line dancing instructors were in high demand, and as it happens, one of them was Steve Crosby, who had an idea…
Together with Barry Upton, he placed an advert in The Stage newspaper (which every aspiring performer now knew of as that's where it all started for the Spice Girls). They wanted to create a mixed-gender group who could capitalise on the line dancing market and translate it into chart success. The initial line-up – Ian Watkins, Lisa Scott-Lee, Derek O'Brien, Maddy Chan and Mitch Stevens – were together for over half a year recording material and having photoshoots in readiness to launch the group. But with an inordinate amount of time invested (and little financial return seen) on what was purported to be a one-hit-wonder, Derek, Maddy and Mitch departed. After another round of auditions, Claire Richards, Lee Latchford-Evans and Faye Tozer were lined up as replacements, and Steps were finally ready to go.
…Except now came the tricky bit. Steve Crosby's concept was a hard sell to record labels, and many of them passed on it. By the time the group came to audition for Pete Waterman, they were running out of options. However, he saw past 5, 6, 7, 8 – which at that stage apparently sounded closer to Kylie Minogue's I Should Be So Lucky (now there's a thought) – and agreed to take Steps on for one single. Much to the horror of almost everybody involved, the track was eventually reworked in a bold attempt to position line dancing somewhere between techno, country and pop.
Taking 5, 6, 7, 8 at face value – i.e., the precise manner in which it was intended – this is an utter triumph. The song is divided into equal parts so that each one runs the same length, regardless of whether it's verse, chorus, instrumental or middle-eight (although that's using the term loosely). The aim, of course, is for it to be performed in time with the accompanying choreography, which you can just keep repeating for the entirety of the track's running time. This is moulded to sit congruently alongside Macarena and Saturday Night during *that* part of every school or family disco, even taking the time to count the audience in: "It's time to begin, now count it in…5, 6, 7, 8". It doesn't matter if you miss a step because the song is never more than 12 seconds away from another opportunity to start over and join in again.
It's almost futile to try and contemplate 5, 6, 7, 8 in the context of what came next for Steps because this wasn't Pete Waterman's vision for them. Nevertheless, the song is notable as one which turns the group's eventual template on its head. Lee performs the rapped(!) verses, which work their way through just about every country and western cliché in existence: "Foot kickin', finger clickin', leather slappin', hand clappin', hip bumpin', music thumpin', knee hitchin', heel and toe, floor scuffin', leg shufflin', big grinnin', body spinnin'; rompin', stompin', pumpin', jumpin', slidin', glidin', here we go!". Meanwhile Lisa emerges during the steel fiddle breakdown to utter: "You're mine, all mine now bubba". Even during the chorus, it's Faye's voice that is most noticeably prominent in the mix. Of course, this would all change as Steps set about recording their debut album. Nonetheless, it's rather fascinating to consider that the entire foundation of the group was built upon an almost unrecognisable dynamic.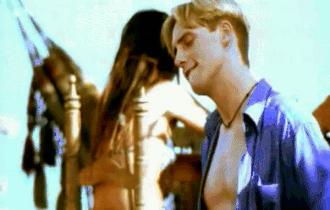 As much as the music video portrays a crude version of what Steps would become, all the core elements are present, and there were already hints that the vision for them extended beyond this single. Somehow, even though the group's raison d'être at this point was to tap into the line dancing market, the visuals avoid almost every trope from the lyrics. There's not a whiff of a "rodeo Romeo" or "cowboy God" to be seen. Instead, H and Lee are depicted riding quad bikes and shooting pool on the Marbella sands, while the choreography is performed next to a beach bar. It may seem rather far-fetched to suggest that anything about 5, 6, 7, 8 could be deemed as trying to portray Steps as cool, but this was not the image typically associated with line dancing. It's a smart manoeuvre because in resisting the temptation to take the visuals in a literal direction, the song – not the group – is the only gimmick here. They lend their identity to the concept, but it does not intrinsically define them.
When 5, 6, 7, 8 was initially released, it looked like all of the initial reactions to Steps had proven true. The track debuted at #18 and then dropped to #22. But a few weeks later, it rebounded to #17 before eventually climbing to a peak of #14 eight weeks after it was first released. In total, 5, 6, 7, 8 spent two and a half months in the top 20, selling over 300,000 copies. Although it was the lowest charting Steps single released between 1997 and 2001, for a good long while, it lay claim to an impressive statistic as the biggest selling single never to reach the top ten. That is until downloads and streaming changed the landscape significantly. All the same, while perhaps not a success in the way pop acts would traditionally be judged in the '90s, it defied convention, which was enough to convince Pete Waterman and Jive Records that Steps were worth a shot, leading them to sign the group on a longer-term deal.
Yet, for a long time, 5, 6, 7, 8 sat awkwardly within the group's back-catalogue. If techno line dancing had a shelf-life at all, then it would be an extremely short one, and Steps worked incredibly hard to prove that they weren't just a disposable novelty. Thus, it's understandable that they wanted to put some distance between themselves and the song. So, while not entirely abandoned from their tour setlists, it was often featured – almost begrudgingly – as an interlude. But for better or for worse, 5, 6, 7, 8 is quintessential Steps. This might not be the first track people immediately think of in relation to the group – which is a testament to how successfully they moved beyond it – however, as soon as that intro starts playing, you immediately know what it is and who it's by. Moreover, there's no getting around the fact that 5, 6, 7, 8 was – and remains – a huge success. It's Steps' most streamed single by a significant margin, which has pushed its combined sales to 721,000 and comfortably making it their second-biggest seller overall.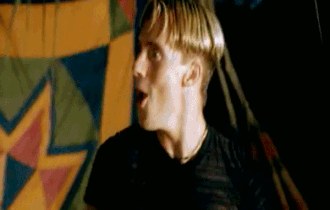 Few pop acts would be lucky to make it to one studio album off the back of a single like this, let alone seven. Thus, it's fitting that the group has reclaimed the track in recent years and started performing it live again. Rightly so, because they have nothing left to prove anymore. 5, 6, 7, 8 doesn't detract from Steps' legacy. If anything, it's further proof – as if any were needed – of their enduring appeal almost 25 years later.
---