Released: 22nd July 2002
Writers: Jewels & Stone / Terry Ronald / Madhoo
Peak position: #2
Chart run: 2-5-9-15-20-22-27-35-41-48-51-67-71
---
Let's play a game of pop roulette. You hear a stamping clop-clop intro; what song is about to play?

It could be Where Did Our Love Go by The Supremes.
It's usually that. But not today.
It could be Always Have, Always Will by Ace Of Base.
It's sometimes that. But not this time.
It could even be It Must Be Love by Mero.
But it's never that.
It must be Automatic High by S Club Juniors, then. Every time we hear that distinctive Motown throwback, we spend seconds literally on tenterhooks waiting to see which song is going to play (even if the excited chatter in the background of Automatic High is a bit of a giveaway). Entirely why that intro made such a prominent comeback in the '90s/'00s is unclear. On this song at least, it's employed with metronome-like regularity for the duration of the track.
Automatic High is arguably the ugly duckling of the S Club Juniors' opening triumvirate of consecutive #2 singles. It's not as rebelliously disco-tastic as One Step Closer, nor does it boast the pulsing electro-pop of New Direction. Instead, it's a cheery, retro-tinged summer holiday effort that makes such a success of being lightweight, that it could well blow away on the gentle seaside breeze it's trying to embody. We would say it's a somewhat unfairly maligned effort, for while it's most undoubtedly hammocked between two powerhouse pop efforts, there is something adorably quaint about Automatic High. And it feels a much more authentic representation of S Club Juniors as a group of young teens.
And I'm ready, anytime
Automatic high
And I'm walking over cloud nine
Automatic high
Two major factors likely determine the degree of enjoyment one will glean from this single. The first is to acknowledge that what the song lacks in colossal pop hooks, it compensates for with more subtle ones. Secondly, we have to consider the S Club Juniors as a group of performers – rather than a conglomerate teen posse – a concept that some may have struggled with.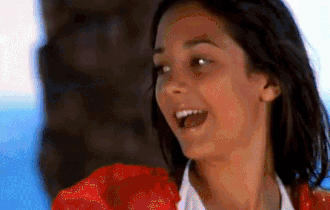 It's fair to say that the bright, breezy veneer of Automatic High may give the impression of a track that is somewhat throwaway. But dig a little deeper, and the real beauty of the song is the sincerity and exuberance with which the S Club Juniors engage with it. They wholeheartedly sell every moment of the material, even if the likelihood is that they do so by stepping into character, rather than reliving a profoundly personal experience. Whatever the group's method of performance, it works. For our money, one of the best moments comes during the: "Every step, every breath, every beat of my heart coming on like a new sensation" verse. It's delivered with such precision and shifts the song up a gear, even when it's not clear that was the intention. It does, however, lead into the track's only real biggish vocal moment: "Automatic HI-I-I-I-I-IGH, HI-I-I-I-I-IGH".
Quite unexpectedly, the climax of Automatic High is a somewhat understated affair (well, as understated as an S Club Juniors song can be). The final chorus is subject to some echoed backing vocals – and a few "Oh-oh-OH"s for good measure – but overall, it's a relatively subtle conclusion. Perhaps that's why the single has fared somewhat unfavourably compared to those either side of it. However, in the right context (mainly one involving the summer months), this song still has the propensity to evoke a lot of enjoyment.
The music video for Automatic High sees the S Club Juniors jetting off to Málaga sporting some incredibly desirable branded baseball jackets (let us know when one of them appears on eBay, we've been checking for 17 years). Presumably, adult supervision was occurring somewhere off-camera because there is absolutely no way a gaggle of kids in the '00s has ever been that well behaved on an overseas trip. The video is framed like a mini-musical number (lest we forget that High School Musical was but a twinkle in Disney's eye at this point) as the girls and boys split into rival groups on the beach and have a good old-fashioned sing-off. Well, almost. The boys don't have any prominent vocals in the song, so their role in Automatic High mainly consists of provoking the girls. There are some nice touches here though; the solo cutaways featuring members of S Club Juniors jumping against the lush oceanic backdrop are referential of the iconic 'S' shots from S Club Party.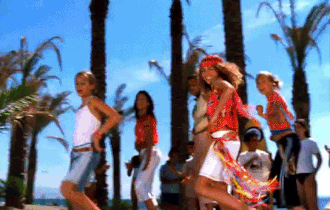 There's also a more macabre subplot, which sees miniature versions of Aaron and Jay occupying sandcastles built by Stacey and Hannah…who run away as the tide comes in, engulfing their creation, and presumably sweeping the boys to a watery demise. Questionable plot twist aside, Automatic High fits very comfortably into the sun-drenched aesthetic of the S Club franchise and gives the group ample opportunity to start developing personalities around themselves.
Automatic High peaked at #2 in the UK, firmly cementing the S Club Juniors as a reckonable chart force. With the group enjoying considerable success, questions were beginning to form about the implication for their older siblings following Paul Cattermole's recent departure. Was it viable to have two S Club's ruling the charts since it was now clear that the Juniors were more than a novelty spin-off? We'd have a little longer to see how that would pan out (spoiler: not well), but in the meantime, Automatic High was an enjoyable addition to the S Club cannon. And one that is a worthy entry on any summer holiday playlist.
---