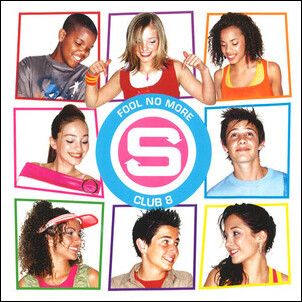 Released: 30th June 2003
Writers: Ian Curnow / Georgie Dennis / Ricky Hanley / Darren Woodford
Peak position: #4
Chart run: 4-15-20-23-32-42-55-63
---
Now the only remaining group under the S Club-brand, Fool No More was surely going to be the moment that S Club 8 ascended to the top of the charts and seamlessly picked up where their predecessors left off… wasn't it?
When S Club announced in April 2003 that they were to go their separate ways, it was not entirely unexpected given they were contending with an underperforming album, a critically-mauled movie and Jo O'Meara's back injury. However, even taking all those things out of the equation, the more significant shadow looming over S Club was the popularity of their spin-off group S Club Juniors. At the end of 2002, the Juniors had all the momentum, with their debut album Together having sold 303,000 copies: considerably more than S Club's Seeing Double (144,000). That would have created a slightly awkward dynamic moving forward, but things suddenly seemed a little more straightforward with the seniors calling it a day. The S Club Juniors were renamed S Club 8 and became the de facto vehicle for Simon Fuller's 19 Entertainment and Polydor Records to continue the franchise. With commercial support already in their corner, this looked to be a smooth transition of power and a flawless execution of pop music succession planning.
There was a clear template Fool No More, and – unsurprisingly – it recalled elements of New Direction from S Club 8's previous album, reuniting several of the same songwriters (Georgie Dennis and Ricky Hanley). It was easily the song that drew the warmest critical reception and is still cited by many as the group's finest moment; therefore, it was entirely logical to use it as a building block for S Club 8's second album. Fool No More continues down the route of fizzy electro-pop, which houses an impressive array of production flourishes. The choppy, whispered intro: "I don't wanna… (no, no, no, no…), ah-AH, never gonna be… (a fool, a fool, a fool…), no mor-or-or-or-or-ore" is sublime.
The track manages to effectively balance a convincing shift towards electro-pop with an enduring sense of fun, which some pop acts struggled with during the early '00s. And Fool No More really does deliver a dizzying rush that'll leave you grinning from ear to ear. Lyrically, the song gives S Club 8 a bit more of a bite as they deliver a cutting retort to a philandering soon-to-be ex-boyfriend: "…So caught up in your cheating world, with diamond-studded rings and pearls, now you can't deny it, and I will be the fool no more". Even though there's still the unavoidable factor of the group probably being too young to engage with the lyrics on anything other than a superficial basis, Frankie and Rochelle do a good job as the lead vocalists in delivering more than just a functional reading of Fool No More.
That comes across most evidently in the chorus, which feels ever so slightly more purposeful and pointed: "Don't you TELL ME, I'm the only one, 'cos SOMETHING TELLS ME, there's another one, who CALLS YOU BABY, not the kinda girl to TAKE SO LIGHTLY". In addition, the ad-libs introduced during the final throes ("I don't wanna!") alongside the: "Ah-ah" backing vocals start to give a sense of what S Club 8 can do with a song, rather than simply what it can do with them. Similarly, the filtered distortion frequently applied to the vocals feels purely stylistic – rather than one born of necessity – and gives the track a sparkling, shimmering rush that makes it feel like it's moving at the speed of light. From the squelchy electro bassline to the dramatic drop into the final chorus (probably the best bit of the whole song), at every stage, Fool No More marks an authentic evolution in S Club 8's sound. If a song this good could be considered the product of an act who were still honing their craft, then just imagine what might have happened if they'd maintained the same trajectory into a third album.
And that is perhaps where some of the issues around the re-branding of the group come into play, because the music video for Fool No More highlights one of the challenges in pitching precisely where S Club 8 were now intended to sit within the pop landscape. In of itself, the concept isn't an issue as we find the group arriving at a fairground. Alas, it's locked, but – fortuitously – the padlock bears the 'S' logo and magically pops open allowing them inside where the attractions spring to life. You know what to expect from here on in; S Club 8 perform the song from the middle of a dodgems track (while the cars are driven around them in an extremely orderly manner). We also see them riding the carousel and rollercoaster until finally, as the sun sets, the group run from the fair and lock the gate behind them (never mind about the extras; they didn't want to go home, presumably).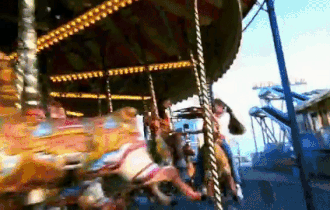 There are some contrasts with S Club 8's earlier videos: the choreography is vastly improved and achieves a slick cohesiveness that often evaded their seniors. It's also apparent that the group was growing in confidence and some personalities emerging; Frankie's screen presence here is particularly noticeable, and her performance belies the fact that she was just 14 years old at the time. Indeed, were it not for the fact that Fool No More was – in essence – relaunching S Club 8 as a flagship brand, then the video would be a perfect accompaniment to the song. But here's where things become a bit muddied because the whole notion of a magical fairground that comes to life when the group enter it feels like it belongs to the Juniors-era, alongside flying carpets and classroom discos. Even staging the dance sequences amid the dodgems creates a nod to the One Step Closer single artwork. It was as if both everything and nothing had changed simultaneously, thus making it difficult to know what the name change actually represented.
Somewhat surprisingly, Fool No More debuted at #4 in the UK. Sure, it was an improvement on the group's previous single Puppy Love (yes, they really did that) but this felt destined to minimally emulate the triumvirate of #2 hits that opened S Club 8's career, if not take them all the way to the top. Either result would have been entirely deserved. Instead, Fool No More spent an all-too-brief five weeks in the Top 40 and shifted 51,000 copies in total, making it their lowest selling single so far. While far from a catastrophe, this was not the trajectory that anyone would have predicted for S Club 8 and certainly not one that was a fair reflection on the quality of the track.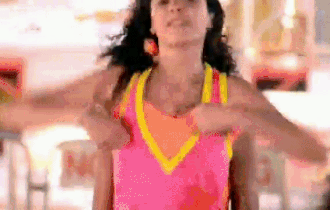 It's hard to pinpoint what went wrong here, and we use that term loosely because a #4 hit single is still a considerable achievement. Maybe it was too much, too soon. The group were still in their mid-teens, so they hadn't quite reached a stage where the Juniors label was redundant, and Fool No More would have fitted perfectly well under their previous moniker. Also, the apparent ease with which S Club were despatched – barely a month had passed since they released their final single – and S Club 8 were drafted in as replacements created an air of disposability around the whole setup that hadn't been present before. A lot of effort had gone into establishing Tina, Jon, Hannah, Bradley, Rachel and Jo (not forgetting Paul, of course) as individuals; meanwhile, we knew far less about Calvin, Aaron, Jay, Rochelle, Frankie, Stacey, Hannah and Daisy, so it was never going to be as easy as just swapping one group for another. The logic did catch up – eventually – with the I Dream TV series in 2004, but by that point, the group was already suffering the consequences of being thrust into the limelight without the benefit of a synergistic platform to cement their transition.
These are only speculative factors, though. The truth is, it will always be a bit of a mystery as to why Fool No More wasn't a much bigger hit. Having been an unlikely success story of 2002, the path to bigger and better things should have been comparatively straightforward for S Club 8. Moreover – regardless of what name was stamped across it – Fool No More delivers everything (and more) that the lead single from their second album should have.
---