Released: 29th December 2003
Writers: Henrik Jansson / Henrik Korpi / Lisa Greene / Mathias Johansson
Peak position: #11
Chart run: 11-19-33-41-57-61-62-71
---
In theory, the Sundown album campaign should have been a crowning moment for S Club 8. Now the only surviving group under the S Club-brand, there should have been no major obstacles as they consolidated the success of their debut album Together just a year after its release. But when were things ever that easy? Off the back of two brilliant singles, Sundown peaked at #13 and promptly slumped down the chart. Suddenly, S Club 8 were in a position that they'd never been in before; they needed a single that would help them fight back.
Don't Tell Me You're Sorry wasn't necessarily the most obvious choice. Having built their sound on cool electro-pop – a continuation of what S Club 7 started – the album version opts instead for a disco-R&B vibe not entirely dissimilar to that of Justin Timberlake's Rock Your Body. It isn't a bad track but equally doesn't jump out as one that would turn things around for S Club 8. That is until it received a single remix; with the tempo turned up a notch and the R&B elements muted, Don't Tell Me You're Sorry was transformed into a killer pop song tinged with moody electro elements and disco strings.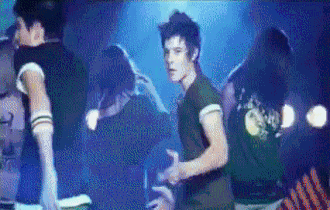 To fully embrace this single as the utter ride that it is, you do need to come to terms with the fact that to achieve its vision, it throws S Club 8 under the proverbial bus. That is to say, Don't Tell Me You're Sorry is one of those instances where a pop song – in its eagerness to impress – forgets about the act that is performing it. The group's age had never defined their material, but it was nonetheless a significant factor in their identity. So, it's quite difficult to reconcile the fact that just 12 months earlier, they'd released a cover of Puppy Love and were now singing lyrics like: "You took me up, drew me in, like a moth to your flame; put your jinx in a deadly kiss, your body locked me down in chains". Of course, S Club 8 were going to grow up, but Don't Tell Me You're Sorry feels more intent on fast-forwarding the group to a point where they could pick up material that might otherwise have been intended for S Club 7. However fun this track is – and it really is a low-key bop – you would not be forgiven for feeling it's slightly contrived and thus does Club 8 a disservice by failing to recognise their identity.
Looking beyond that, though, Don't Tell Me You're Sorry is a great little pop track. The group fully commit to it as well; the verses are loaded with as much attitude as it would be reasonable to expect. The verses are casually dismissive: "So I gotta keep my distance when, you tell me you can change; you can't burn me with the heat of your love, 'cause I put it in the shade", and there's a real energy to the middle-eight: "Can't turn back the clock, can't make momentum stop…" which is accompanied by some dynamic choreography in the video.
But the inarguable highlight – and what holds the track together – is the plethora of disco-riffs peppered generously throughout. They heighten the drama and the instrumental breakdown before the final chorus is a splendid example of what Don't Tell Me You're Sorry gets so right. With cries of: "Come dance with me" and: "C'mon girl", there's a concerted attempt to imbue the track with character and invite the audience into the song to dance their heartbreak away. The subsequent transition back into the final chorus is a euphoric, dizzying rush – with a surprisingly subtle key-change – that hits hard and will leave a massive grin on your face.
If there's one part of Don't Tell Me You're Sorry where those earlier Justin Timberlake comparisons are unavoidable, it's in the vocals. For the first time, Aaron, Calvin and Jay are more audible than the girls. Except…it's almost as if the production has merged them into one person so that it doesn't sound distinctively like any of them in particular. It doesn't sound like eight people are singing either; the chorus is essentially an amalgam of their voices that has been turned into one composite vocal track and an accompanying harmony. The tone isn't remotely unpleasant, but it does feel as if Don't Tell Me You're Sorry has been deliberately designed to slip into the commercial radio slipstream left by the conclusion of the Justified album campaign. At such a pivotal moment for S Club 8, it's slightly baffling that the approach seemed to be aiming for success driven by a case of mistaken identity.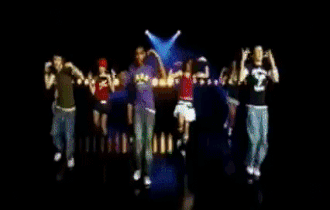 Fortunately, the group salvages a sense of themselves in the music video, which is a superb demonstration of what they were capable of. Let's be honest; the S Club-brand had always been associated with choreography that was – at best – endearingly clunky, but not here. Don't Tell Me You're Sorry contains an impressively executed dance routine. At times it resembles a high-intensity aerobic workout, but it's consistently slick and thoroughly enjoyable to watch. Which is a good thing because there's very little else happening in the video. There are some cutaway solo shots using appropriately disco-themed special effects, but for the most part, the visuals trade on the quality of the dancing and S Club 8 deliver from start to finish. The styling is also great and gives the best indication yet of individual personalities emerging within the group, which adds further irony to the fact that the song itself is trying so hard to do the opposite.
Alas, Don't Tell Me You're Sorry became S Club 8's lowest peaking single when it reached #11. Now, there needs to be a bit of reason in the circumstances because this was the first S Club track – out of 18 – in four years to miss the top ten. Whatever way you look at it, that's an incredible run of success. But it's difficult to put a positive spin on the performance of Don't Tell Me You're Sorry. It was released in the (once) typically quiet post-Christmas period; it was heavily remixed, and the parent album hadn't exactly sold in huge quantities, regardless. This should have been an easy hit for an act with an established fanbase. So, it was clear that something hadn't clicked, and a re-think was needed.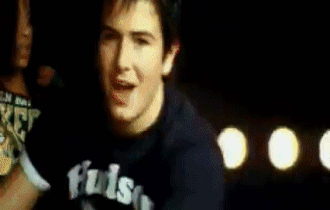 But whatever the reasons behind Don't Tell Me You're Sorry underperforming – pop music was falling out of fashion or perhaps the S Club-brand had merely reached the end of its natural shelf-life – what happened next was nothing short of an absurd overreaction. This became the final S Club 8 single in the truest sense of the word because they were promptly disbanded and made to re-audition for their roles in a new TV show/supergroup called I Dream. And you can read all about how that venture fared right here (spoiler: not very well).
---