Released: 22nd April 2002
Writers: Cathy Dennis / Mike Percy / Tim Lever
Peak position: #2
Chart run: 2-2-4-7-13-17-15-22-28-33-35-44-47-58-71-75
---
S Club Juniors were perhaps the ultimate experiment in turn-of-the-century contingency planning, as an act designed to carry the torch of an established pop brand.
The group was not formed initially with chart success in mind. Well, that's the official story, and everyone was sticking to it. Instead, they were the product of a CBBC show called S Club Search, which sought to create an act who would support S Club 7 at Wembley Stadium during their 2002 tour. S Club Juniors very much did what it said on the tin, and nine (yes, nine) aspiring young hopefuls aged 11 – 14 years old were chosen to form the winning group. While we would never suggest that it was quantity over quality, it does come to something when they could lose a member before they'd launched and still significantly outnumber S Club 7. Undeterred from this initial setback, Stacey, Calvin, Frankie, Jay, Rochelle, Hannah, Aaron and Daisy made their debut. Quite fortuitously, the S Club Juniors' appearance at Wembley was deemed so successful that they remained on tour for the rest of the dates and then, just a few months later, released their debut single One Step Closer.
Of course, this was all presented as being completely spontaneous and not in the least bit meticulously planned. That's despite the S Club Juniors having several original songs to perform live, which must have been the product of convenient foresight. Forgive us for sounding cynical, but if there's one thing we know for sure about Simon Fuller and the S Club brand, it's that nothing was left to chance. A more likely complicating factor of the decision to form the S Club Juniors was how to spin it in a way that didn't make it look like S Club 7 were being phased out. They'd just scored the biggest hit of their career, but even so, it's clear that this was an attempt at future-proofing for if/when the seniors – now in, or rapidly approaching their twenties(!) – decided to call it a day.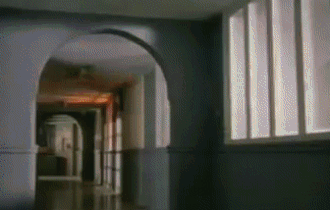 And, as it turns out, the timing could not have been more serendipitous. Just a month before the release of One Step Closer, Paul Cattermole announced his departure from S Club 7. Thus, while the group re-branded and worked on a new album, the Juniors appeared to fill an S Club-shaped void in the charts. Importantly, however, this single didn't just sound like an off-cut that had been diverted from one group to the other, even though it was co-written by Cathy Dennis (who also had a hand in tracks like Reach and Never Had A Dream Come True). It's a relentless disco-dance-club-pop tour-de-force vaguely reminiscent of S Club 7's Dance, Dance, Dance (and later, Hey Kitty Kitty). But as those tracks remained buried within their respective albums, it allowed the S Club Juniors to claim the sound for their own.
There are some familiar-sounding elements, of course. The robotic voice from Don't Stop Movin' was evidently putting in some overtime and pops up here to kick off things in style. The heavily distorted: "It's coming at ya baby…" refrain is pivotal to the entire package and weaves throughout the song, tying each part together. But it's in good company because One Step Closer is awash with ridiculously perfect hooks, squelchy beats and soaring disco strings. However, it's the transition between verse and chorus that marks (probably) the best bit of the song: "It doesn't matter just how long it takes – double clap! – nothing changes when we're apart, it's just a little bit longer we've come this far". There's exactly the right amount of drama, and the S Club Juniors manage to convincingly raise the stakes of the song beyond what one might expect from a posse of tweens.
Indeed, One Step Closer largely bypasses any debate over whether the lyrics are appropriate for the group because their age is never a defining factor of the track. Admittedly, while the S Club Juniors have different tones to their voices, they all sound – individually and collectively – like kids. And there's no pretence otherwise. But if the track sounds cutesy, then that's entirely coincidental, because the lyrics are very much taken at face value. Instead, the commitment lies in delivering the energy that One Step Closer demands and deserves. Therefore, lyrics like: "It's so exciting, fantasising" and even the chorus: "One step closer to heaven baby means one stop closer to you…" are never so problematic as they might otherwise have been.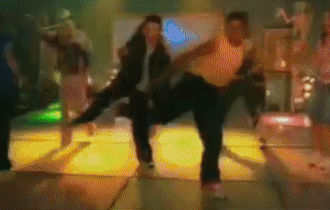 On the other hand, the music video is very much themed around the S Club Juniors as school-aged, and that's precisely where we find them. It functions as an entry-level introduction to the conventions of a scenario for whom many would be familiar, but a new generation of pop fans may be less so. The classroom turns into a dancefloor, each member of the group gets a freezeframe title-card, and there's even some appropriately of-its-time Harry Potter-esque wizardry. It's simple, it's effective, and it establishes the group as mischievous and rebellious, albeit in the politest possible sense.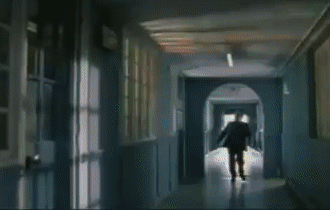 One Step Closer was an immediate hit, peaking at #2 in the UK. It remained there for a fortnight and sold impressively well, with sales each week that would have clinched a #1 at many other times of the year. Unfortunately for the S Club Juniors, they were up against massive hits from the Sugababes (Freak Like Me) and Holly Valance (Kiss Kiss); even so, they'd established themselves as a formidable pop presence and would exhibit a degree of remarkable consistency with subsequent singles. The track also made it to America. Sort of. It was later recorded and released by the American Juniors, a short-lived spin-off from American Idol, which looks and sounds exactly like you're imagining.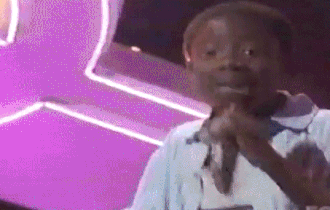 Back in the UK, the S Club Juniors' success was not without controversy, as the producer of Top Of The Pops was reluctant to feature the group on the show due to their age. It was a curious stance to take, considering how many young acts had previously appeared in their formative years. And ultimately it was one that couldn't be maintained after One Step Closer had proven to be so successful. Therefore, not only did the S Club Juniors get their moment, but just to prove a point they performed the track live at a time when there was no expectation for them to do so.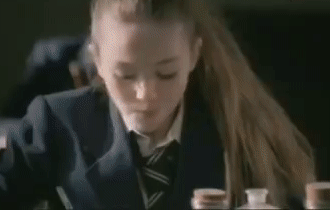 The transition of commercial success for the S Club brand was impressively seamless. And whatever calculated machinations took place behind-the-scenes for that to happen, at the heart of it was a blisteringly good song. One Step Closer continued the tradition of irresistibly uplifting pop music and ensured that – for the time being, at least – the genre was in safe hands for a new generation.
---