Released: 24th October 2005
Writers: Dead Executives / Hilary Duff
Peak position: #7
Chart run: 7-10-13-22-34-38-57-72
Billboard Hot 100 chart run: 29-30-41-69-91-99
---
Eyebrows were raised when Hilary Duff announced Most Wanted – ostensibly a greatest hits compilation consisting of material from two studio albums – in 2005. But as well as being a premature (and unnecessary) celebration of the past, it launched with a single that reinvigorated her sound.
After the success of Hilary Duff's second album, Metamorphosis pulled Hollywood Records out of a financial hole in 2003, the label moved quickly to capitalise. A follow-up was promptly recorded, and hopes were high that Hilary Duff – released 13 months later – would follow in the slipstream of its predecessor. Alas, things went awry almost immediately when the lead single, Fly, failed to reach the Billboard Hot 100. Perhaps owing to their lack of experience with chart-topping acts, Hollywood Records opted not to rush-release a planned second single (The Getaway) since Hilary Duff appeared to be holding up reasonably well going into the festive period. However, when sales – somewhat inevitably – collapsed in the new year, the label decided it would be better to cut their losses and focus on a new album instead.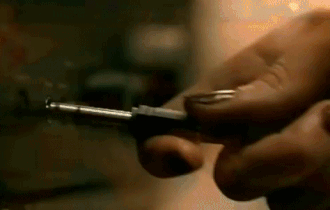 If that seems like an overreaction, then it probably was, even if what Hollywood Records ultimately conceived transpired to be more of a stopgap solution. As Hilary Duff later tried to explain, Most Wanted is resolutely not a greatest hits album. It is, instead, a collection of her favourite songs from Metamorphosis and Hilary Duff, with new material and some remixes thrown in for good measure. There's little distinction to be drawn, though. Most people saw a tracklist containing all five of the (non-festive) singles Hilary Duff had released to date in America and logically deduced that Most Wanted was a cynical cash-grab.
If there's any defence of the strategy, it's this: Hollywood Records wasn't profitable until Metamorphosis. And they were still a few years away from the phenomenon of High School Musical. So, while Hilary Duff certainly didn't flop outright (it still sold 1.8 million copies) and probably would have recovered with a second single, the label didn't have endless cash reserves to take that chance. They needed a low-risk contingency which is what Most Wanted offered. Nonetheless, it's somewhat telling that Wake Up – the best thing to come out of the album – was developed without Hollywood Records' input.
Knowing new material would be needed – but before her label or management could steer the direction of it – Hilary Duff began working with Dead Executives; the production team included her then-boyfriend Joel Madden and his twin Benji Madden. In principle, this didn't seem particularly remarkable; after all, the brothers were part of the pop-punk band Good Charlotte and tween rock was very much Hilary Duff's brand. Therefore, it wasn't unreasonable to assume the most likely outcome of putting them together creatively would be an evolution of her existing sound. However, with creative freedom, what transpired was more of a reinvention than anybody expected.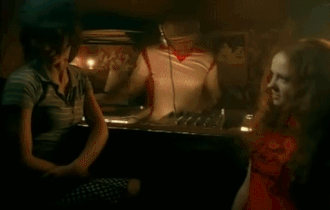 From the start, there's an immediate shift in tone and agency. Opening with a distorted whisper of: "Wake up, wake up…", the first few lines are recited atop a thumping beat: "There's people talking, they talk about me, they know my name, they think they know everything, but they don't know anything about me". Hilary Duff mightn't have been renowned as a particularly controversial pop star. Yet, she had been involved in some public spats – notably with Lindsay Lohan and Avril Lavigne – that played out through the media. Wake Up doesn't address them head-on, but this still represents the first time Hilary Duff had a point to make, which comes through in her voice.
What the track does exceptionally well is to be significantly different from Hilary Duff's earlier albums to make a statement of Most Wanted as a new era while remaining innately familiar. There are still rocky elements to the track; growling electric guitar riffs and drum kicks remain present as the orchestration builds. However, they're predominantly used as augmentation, filling Wake Up with a deep, booming bass that propels it forward. The songwriting also leans into a style of pragmatic rhyming ("Give me a dance floor, give me a DJ, play me a record, forget what they say") that harks back to Metamorphosis. Thus, Wake Up feels like the moment where Hilary Duff takes ownership of her musical identity and uses traits of it to frame her life: "I put my makeup on a Saturday night, I try to make it happen, try to make it alright, I know I make mistakes, I'm living life day to day, it's never really easy but it's ok" in a way that resonates cohesively with her fanbase.
The consistent theme running through Wake Up is a desire to escape the daily grind. Hilary Duff occasionally presents it as observational: "The city's restless, it's all around me, people, emotions, sick of all the same routines…", even managing to make a wry reference (intentionally or otherwise) to the cancelled second single from Hilary Duff: "…and they need to go, they need to getaway, tonight". However, there does seem to be a degree of projecting a frustration she was experiencing as a young woman in the public eye because the track keeps coming back to it as a central issue: "Everybody's watching like it's some kind of show, everybody's watching, they don't really know you now (they don't really know you, they don't really know you), and forever…"
Hilary Duff's solution is to let her hair down and try to forget about it for a while, conveyed effectively in the chorus: "Wake up, wake up on a Saturday night, could be New York, maybe Hollywood and Vine; London, Paris, maybe Tokyo, there's something going on anywhere I go tonight, tonight, yeah tonight". There's a touch of absurdity that Hilary Duff would try to sell this as a relatable concept. Still, it comes across in a likeable way, neatly acknowledging she'd moved beyond the girl-next-door persona of Lizzie McGuire. The chorus is as rousingly catchy as it is frivolous, which is fine for the kind of song Wake Up wants to be. It's a first step towards the dancefloor and, in hindsight, a perfect juncture between the two styles of music – broadly speaking – that Hilary Duff released during the '00s.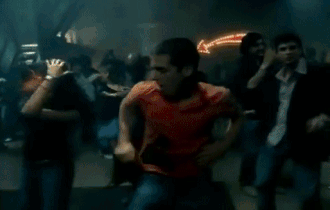 Accordingly, the music video situates Wake Up as a coming-of-age track. It's done in a fairly ordinary way — there's nothing so pronounced or headline-grabbing as Dirrty, or I'm A Slave 4 U here – which is cohesive with Hilary Duff's appeal and how she regarded herself. A series of intercut sequences shows her on nights out in different places, with styling and locations obliquely based on New York, London, Paris and Tokyo, although none would be obvious were it not for the song. Of course, with Wake Up intended for heavy promotion through the Disney Channel and Radio Disney, there's lots of dancing – Hilary Duff is mostly a head-nodding onlooker rather than a participant – but absolutely no drinking. Nevertheless, the environments are adult-orientated enough to separate this from her high school teen pop-rock origins.
There's also a marked difference in Hilary Duff's appearance. The styling is a little more glam and looks great; however, the extreme weight loss she endured around this time is also very noticeable. As the lyrics to Wake Up alluded, it was partly driven by tabloid commentary about her appearance; the video thus captures the extent to which that negatively impacted her self-image and what was peddled as 'normal' at the time. Wake Up might not have intended to provide such a cultural snapshot of the pressures facing Hilary Duff, but that's precisely what it ended up doing for better or for worse.
When Wake Up was released to contemporary radio in America, it fared better than Fly, but not significantly. Indeed, had the track relied on airplay alone to reach the Billboard Hot 100, there's no guarantee that would have happened. However, the arrival of Most Wanted resulted in high digital sales of the song. With these now included in the chart, Wake Up debuted at #29, immediately earning Hilary Duff her highest-peaking single (at that point). It barely matters that the song only hung around for six weeks; for all intents and purposes, she had a hit. While America was understandably the priority for Hollywood Records since that's where sales were strongest, they now had the means to pursue an international relaunch for Hilary Duff. That included the UK, where her previous single – Come Clean – peaked at a modest #18, and the self-titled third album had been skipped altogether. Thus, it was a pleasant surprise that despite being released three months later than in America, Wake Up (complete with a sticker proclaiming: 'The star of Lizzie McGuire') debuted at #7, earning Hilary Duff her highest-peaking single here, too. The track sold 38,800 copies overall and ended 2005 as the 158th biggest seller. 
The merits of releasing Most Wanted at this stage of Hilary Duff's career might have seemed questionable when it was announced, but it soon proved to have been the right decision. Less than favourable critical reviews did nothing to harm the album's commercial performance; it sold 208,000 copies to debut at #1 in America and remained atop the chart for a fortnight, eventually selling over 1.4 million copies. That might have been less than Hilary Duff, but it came without the costs of creating an entirely new album, and the project as a whole was far more visible because it got a wider international push. And, while Most Wanted was still met with something of a sneer by critics in the UK, it did – at least – offer fans a first opportunity to own material from Hilary Duff. The album peaked at #31 and spent five weeks in the top 75. Modest though that might have been, it really wasn't a bad outcome considering Hilary Duff never had the same star-power as a pop star (Metamorphosis reached #69) or a teen celebrity in the UK as she did elsewhere.
While attempts to prolong the Most Wanted campaign faltered in America when Beat Of My Heart failed to chart, Hollywood Records repurposed Fly as a follow-up in the UK instead (it reached #20). Better was still to come creatively from Hilary Duff as she further embraced dance and electro-pop on subsequent material. But at the same time, a new influx of synergised Disney Channel starlets followed in her wake, pulling focus and eclipsing the success she'd enjoyed. And so, in many ways, Wake Up represents the last time Hilary Duff truly seemed like she was Hollywood Records' most wanted.
---