Released: 13th March 2006
Writers: Kara DioGuardi / John Shanks
Peak position: #20
Chart run: 20-29-50-70-74
---
The story behind Fly and its unconventional release in the UK could easily have been the most interesting aspect of this single, if not for the fact that it's quite possibly one of the best songs Hilary Duff ever recorded.
Fly was initially conceived as the lead single from Hilary Duff's self-titled third album, released in 2004 as the follow-up to Metamorphosis. It was one of the earlier examples of the trend for pop-rock acts in the mid-'00s to gravitate towards a moodier, introspective sound (see also: Ashlee Simpson's I Am Me and Kelly Clarkson's My December). However, in Hilary Duff's case, there was a good reason to go down this route. In most territories, So Yesterday had been the bigger hit from Metamorphosis, but Come Clean performed slightly better in America. More importantly, the critical reception to the latter was – and remains – overwhelmingly positive. So, with Kara DioGuardi and John Shanks once again on writing duties, hopes were that Fly would be true to its name and capitalise on the momentum behind Hilary Duff.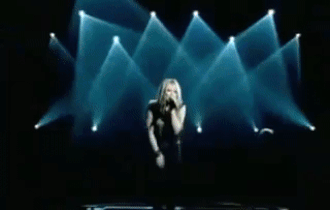 Except…it didn't. The song failed to reach the Billboard Hot 100, and although the Hilary Duff album debuted at #2 in America shortly afterwards, it went into freefall after several months. Thus, Hollywood Records decided not to release any further singles and curtailed the campaign, meaning Fly and Hilary Duff skipped some regions – including the UK – altogether. Instead, work began on a new album. Although what that transpired to be was Most Wanted: a greatest hits that comprised six (if you're being generous) singles, three new songs and some tracks from Metamorphosis and Hilary Duff. You could only really admire the sheer gumption of Hollywood Records to come up with such an absurd conceit, but they had the last laugh because it worked. Most Wanted debuted at #1 in America, and the lead single – Wake Up – became Hilary Duff's biggest hit so far, peaking at #29 on the Billboard Hot 100 and #7 in the UK.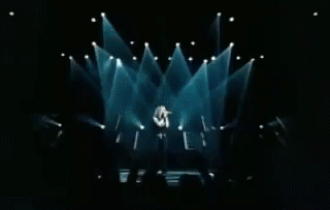 The new songs on the album were created with Dead Executives, a production team fronted by Benji and Joel Madden (Hilary Duff's then-boyfriend) of Good Charlotte. They pushed her in a slightly different musical direction, incorporating elements of dance and electro-pop. A music video was filmed for Beat Of My Heart as the second single from Most Wanted, but Hollywood Records threw a curveball in the UK and opted to release Fly here instead. Credit to the label because in terms of thinking outside the box, burying the Hilary Duff album and then using its lead single to consolidate the success of Wake Up was a total swerve. Particularly when the new tracks on Most Wanted were deliberately intended to put some distance between Hilary Duff and her earlier albums.
The thing with Fly is that while utterly terrific – seriously – it's also very much a product of what the material on Hilary Duff was trying to do. Make no mistake, when our female pop-rock singers went moody in the mid-'00s, they didn't do it by halves. Although the song is a self-empowerment anthem, it comes from an atmospherically brooding place with thrashing, crunching guitar riffs and a thumping bass. Essentially, it's the antithesis of the summery, breezy pop-rock Hilary Duff had been peddling with songs like So Yesterday, which is knowingly alluded to during the first verse: "For a minute, all the world can wait, let go of your yesterday". It shouldn't work. And arguably it didn't, given the commercial performance of Fly in America. But there is something inherently engaging about one of Disney's most prominent teen starlets suddenly adopting such a profoundly serious tone.
Although the intention might have been to evoke a similar response to Come Clean, in places, it feels more like Hilary Duff had spent a bit of time listening to Evanescence between albums. There are shades of Bring Me To Life and Going Under during the middle-eight breakdown – a reprise of the first verse – as she theatrically ruminates: "In a moment, everything can change, feel the wind on your shoulder, for a minute, all the world can wa-a-a-a-ait, let go of yesterda-a-a-ay", while an ominously tender melody builds back into the final chorus. Of course, there's a limit to how dark Fly can go given its intended audience; nonetheless, it occasionally feels unapologetically and convincingly bleak: "Reach for something when there's nothing left, and the world's feeling hollow".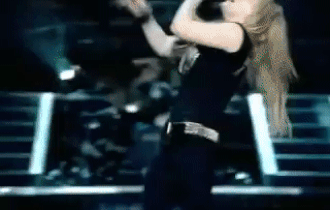 The track expertly plays off that juxtaposition between the heaviness of the instrumentation and the comparative lack of power in Hilary Duff's voice. It constantly feels that the threat of being swallowed by a looming, juddering production is lingering over her. Yet, the underlying message is one of defiance; and in that respect, the song ensures she stays in charge. The chorus does a surprisingly decent job of establishing Fly as a rousing, singalong anthem with the potential to reverberate around stadiums: "Fly-y-y-y-y, open up the part of you that wants to hide away, you can shi-i-i-i-i-ine, forget about the reasons why you can't in life, and start to try, 'cos it's your ti-i-i-i-i-ime, time to fly". Crucially, it never asks more of Hilary Duff than she is capable of giving. Sure, some of her pop-rock peers could probably have delivered a bigger vocal. But the point is, it isn't needed. Fly is perfectly scaled to be everything that a Hollywood Records take on this kind of track needs to be.
Accordingly, the music video goes all-in on the concept of Hilary Duff as a rock chick and pushes the angle of this being a credible, artistic statement. It's part live performance, part behind-the-scenes footage, all captured during the early stages of the Most Wanted Tour, which was conceptualised to support the Hilary Duff album in 2004 – before it had a name – and ran through to 2006 (becoming the Still Most Wanted Tour in 2005). The video was filmed during the tour rehearsal, which does at least allow a certain degree of stylistic quality. However, it is still, fundamentally, just Hilary Duff singing Fly. Still, there are some striking shots of her silhouetted against a spotlight, and the camera can swing around dynamically, which makes it a little more interesting.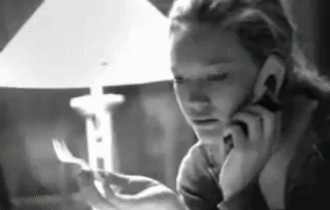 Meanwhile, the backstage footage hits all the usual marks: it's in black-and-white (because authenticity), and we see Hilary Duff waving to crowds of fans, signing autographs, goofing around and yawning to convey the gruelling intensity of her schedule. In principle, this is an entirely functional video, but it's not hard to see why it failed to drum up any significant interest for Fly in America. With a cacophony of black, grayscale and cold colours, it's evident what the aesthetic is trying to achieve, but somewhere along the way, the entire thing ended up coming across as a bit dreary.
It was barely possible to still be surprised at this stage, given the strategy for Most Wanted in the UK defied any logical sense of reason. Yet – somehow – Fly, a song that was almost two years old and had tanked in America, became a hit in the UK. Not a massive one, admittedly, but the single debuted and peaked at #20. Though well-timed to coincide with the UK-leg of the Still Most Wanted Tour, meaning Hilary Duff was here to promote it, this was still a fairly incredulous result. It was, however, entirely deserved and went some way to righting the wrong that originally befell Fly, despite the objective reasons for the track failing to connect the first time around.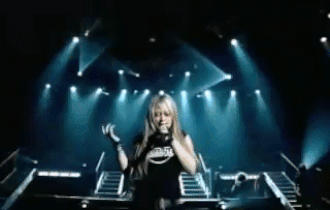 It may have reached the UK in a uniquely roundabout fashion, but this is a genuinely great effort. People didn't always take Hilary Duff seriously as a singer. However, Fly matches her contemporaries every inch as a gloriously melodramatic statement of triumph-over-adversity that is far better than its underwhelming legacy as a lead single would suggest.
---