Released: 19th March 2007
Writers: Kara DioGuardi / Hilary Duff / Vada Nobles / Julius Diaz
Peak position: #29
Chart run: 60-29-32-50
Billboard Hot 100 chart run: 42-54-43-24-28-45-59-72-81
---
Having laid the groundwork for an electro-pop reinvention, Hilary Duff released With Love as the first (proper) single from her fourth studio album. And with it came the sweet smell of success perfume.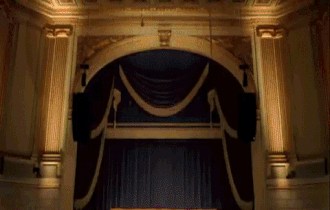 After riding the wave of pop-rock that swept through the charts in the early-'00s, Hilary Duff opted to switch things up with Dignity. Rather than using her previous albums as a template, it instead took its lead from the chart-topping Most Wanted compilation chucked out by Hollywood Records in 2005. Conceived as a contingency in response to disappointing sales of Hilary Duff, it brought together material from that and Metamorphosis along with several new recordings. Two of those tracks – Wake Up and Beat Of My Heart – were notable in that they tentatively broadened Hilary Duff's sound to incorporate hints of dance and electro.
The evolution continued further on Play With Fire – a will.i.am-produced electro-pop banger – released in the summer of 2006 as a first tease of her new album. The track garnered a warm critical response but failed to reach the Billboard Hot 100; instead, it was subsequently waved off as a buzz track to test the waters. At that point, it wouldn't have been surprising if Hollywood Records had exerted pressure to change the direction of the material Hilary Duff was working on. But Dignity was a very different prospect compared to what had come before. She was more heavily involved in its creation, working closely with Kara DioGuardi (the pair are credited as co-writers on 12 of the 14 tracks) to document a tumultuous few years which included being stalked, a high-profile break-up and her parents' separation.
Given Play With Fire wasn't released outside of America, With Love essentially served as the lead single proper for Dignity, immediately and unmistakably reaffirming the album's intention. The track announces its arrival with a melody that blips and bleeps for several seconds before being joined by aggressive, growling synths and – in a neat nod to Hilary Duff's earlier work – electric guitar riffs that playfully squeal atop the booming production. There is nothing tentative about With Love whatsoever, and sensibly so because it demonstrates that this style of music suits – and makes total sense for – Hilary Duff. Pitting her voice against thrashing pop-rock tracks rarely did it any favours, but in a genre where vocal layering and distortion were accepted as a convention, she's far more present in the overall mix.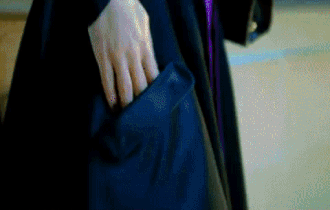 And that's perhaps also a reflection of Hilary Duff taking the opportunity to write from experience this time around. With Love finds her trying to juggle the competing pressures on her time: "I don't mind you telling me what's been on your mind lately, I don't mind you speaking up, I know sometimes I can be all wrapped up and into me, I can be in such a rush". It might not be the most scandalous topic, but then, Hilary Duff wasn't known as that type of personality. Indeed, Dignity was an album that poured scorn on the fascination with celebrities who existed to be celebrities (in the title track, she muses: "You'd show up to the opening of an envelope, why does everybody care about where you go?"). Therefore, the thoughtfulness in the lyrics here: "Just slow me down (down), slow me down (down), tell me tomorrow everything will be around, just slow me down (down), slow me down (down), you're the one who keeps me on the ground" is entirely consistent with the values she regarded as being important.
Indeed, there's something utterly charming about Hilary Duff commandeering a thumping electro-pop song to explore and extol the virtues of maintaining a healthy relationship through good communication and a work-life balance. With Love facilitates that by having the ice-cool production occasionally shift in tone; most notably during the middle-eight where the synths start to whir and grind dramatically, emphasising a moment of clarity: "All this time we finally know each other, now that I've been leaning on your shoulder, I can tell you, baby, that you're right when you're right, you're wrong when you're wrong, and I can be weak 'cos I know you'll be strong", that is delivered with real warmth. Most importantly, though, is that even if the inspiration for With Love doesn't seem like the obvious basis for a catchy pop song, the hooky chorus: "Baby, you can be tough, say enough is enough, you can even be blunt, just do it with love, love, love, love; you can tell me I'm wrong, that I'm coming on way too strong, don't think I'll be crushed, just do it with love, love, love, love" is as naggingly catchy as they come.
Hilary Duff's music was often synergistic with other projects she worked on, and the same was true here. But while appearing on soundtracks to movies she starred in – such as A Cinderella Story and Raise Your Voice – was a somewhat logical brand extension, With Love side-stepped into a different market entirely. The track shared its name with Hilary Duff's first perfume as she sought to capitalise on the booming business of celebrity fragrances. Consequently, the music video was conceived so that it could double as a television advert, adding a slightly unnecessary gimmick to the single. In it, Hilary Duff finishes a performance and – as she exits backstage – is pursued by a handsome stranger, played by a pre-Twilight Kellan Luntz. He follows her through a hotel lobby until eventually they come face to face in an elevator and begin to kiss. The elevator car subsequently breaks and plummets towards the ground, ending with a tease of '…to be continued' at the point of impact.
There are parts of the video that undoubtedly work well. Hilary Duff's glamorous styling – with several outfit changes and a black wig – is taken to the right stage of borderline risqué, so that the evolution feels natural, rather than one created for shock value. The cat-and-mouse chase with her love interest is also an intriguing premise; he may be following Hilary Duff, but she's shown as firmly in control and leading the situation. There's also a simmering chemistry between her and Kellan Luntz when they finally meet; the way she pushes him against the wall of the elevator is loaded with sexual tension.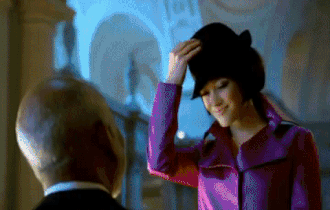 It's a shame, then, that the concept is undermined somewhat by the decision for it to be an extended advertisement. A gold trim runs across the borders of the video which is similar to that used on the packaging of With Love; it's a nice design in that context but looks utterly naff here. At one point, Hilary Duff also reaches into the oversized pocket of her jacket, pulls out a bottle of the fragrance and sprays it. The sequence is so lacking in subtlety that it's almost humorous. Even the cliffhanger – which wasn't resolved on the next single – feels like it exists primarily because the visuals need to conform to the distinctively abstract aesthetic of most perfume adverts. Ultimately, it wasn't entirely clear whether the single existed as a promotional platform for the fragrance or vice versa. With Love (the song) is thus left feeling like the by-product of a much bigger multi-business process. Particularly when it was also timed to coincide with the release of Material Girls – starring Hilary and Haylie Duff – on DVD in the UK. All of this felt like an unnecessary distraction from the quality of the music, which deserved to have been the sole focus.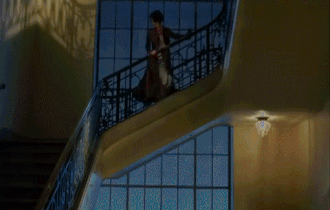 With Love went on to be – and remains – Hilary Duff's highest charting single in America, reaching #24 on the Billboard Hot 100. What the song lacked in radio support, it compensated for with digital sales. And despite a relatively brief chart run (nine weeks), the song did precisely what it needed to in launching Dignity with a commercial hit. The album peaked at #3 in America and initially held quite well, spending six weeks in the top 20. However, it was always likely to face an uphill struggle given electro-pop continued to be regarded as somewhat niche. Furthermore, Hilary Duff could no longer trade on being the major breakout Disney Channel star. Since the release of Most Wanted, a new era of aspiring teen stars had emerged from High School Musical and Hannah Montana, many of them competing for Hollywood Records' attention. The label was juggling a lot of acts and she suddenly risked seeming a bit…so yesterday.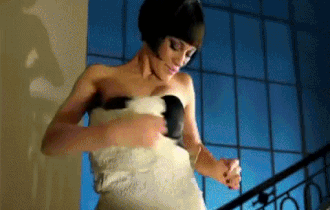 In the UK, With Love conversely peaked at #29. That made it Hilary Duff's worst-performing single, which was a slightly bizarre result given the market for electro-pop was a little more established here. However, with only a whistlestop promotional tour to support the track, it was perhaps simply the case that exactly a year after Fly reached #20, there wasn't the momentum to launch a new album campaign. Particularly one which marked such a shift in direction. There was, at least, better news in terms of Dignity itself, which reached #25, outperforming both Most Wanted (#31) and Metamorphosis (#69). The extent to which the album could have been salvaged here – it spent just two weeks in the top 75 – is questionable. However, Dignity's long-term fate ultimately lay in Hollywood Records' willingness to buck their usual trend of abandoning a campaign after two or three singles.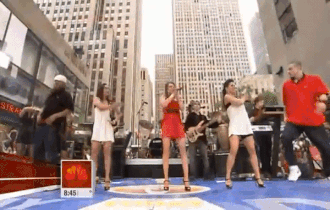 It's not as if the album wasn't promoted. The release was accompanied by a flurry of television appearances in America (some of which resurfaced in 2021 as a TikTok meme thanks to the low-energy choreography) and a 40-date tour. However, even by the time Stranger was chosen as the next single, there was already a sense that Dignity just wasn't a priority for Hilary Duff or Hollywood Records. Plans for a re-release were mooted but subsequently scrapped; and though the brevity of the campaign was entirely predictable as far as the label was concerned, this time felt like a real waste. In the same year Britney Spears released Blackout, Dignity wasn't going to be the album that redefined pop music. Nonetheless, it's a terrific effort that could – and should – have yielded several further singles,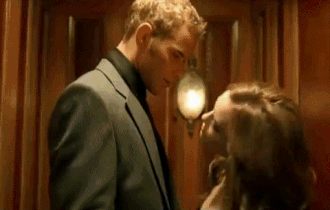 Instead, Hollywood Records pulled precisely the same trick as they had after Hilary Duff underperformed: another greatest hits album – Best Of Hilary Duff – was released in 2008. It included two new songs (Reach Out and Holiday) that were intended as additions to Dignity. And despite attempting to hide behind the technicality of Most Wanted having been a compilation, as opposed to a greatest hits, there was little difference in how they were perceived. Featuring just 12 tracks (two of which were remixes), this was a premature move and made the curtailing of Dignity more frustrating still.
This single, in many ways, perfectly represented the conundrum of Hilary Duff as a pop star on Hollywood Records. She was evidently more than capable of making quality music, but not everything needed to be an exercise in brand synergy. Nobody seemed to know where to draw the line between her various business ventures, but this was the moment and With Love should never have had to suffer the indignity of being treated as an extended jingle for perfume.
---