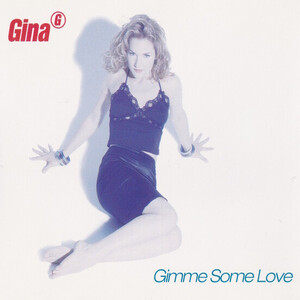 Released: 25th August 1997
Writers: Gina G / John Collins / Mark Taylor / Bob Wainwright / Richard Burton
Peak position: #25
Chart run: 25-51
Billboard Hot 100 chart run: 61-54-50-47-46-53-60-62-74-87-100
---
Gimme Some Love was one of Gina G's less successful singles in the UK, although as the fifth release from her debut album, that's hardly surprising. So, it's something of an oddity that this is also the track with which she earned a second hit in America.
However much of a smash Ooh Aah…Just A Little Bit had been in 1996, it's probably fair to say that few would have expected Gina G to be still plugging her debut album off the back of it well over a year later. Moreover, after four consecutive top 20 singles, there was every reason to. The campaign had moved beyond pushing Eurodance repeatedly, dipping into retro-kitsch with Fresh! and the Latin-tinged pop of Ti Amo. This proved sensible in broadening – to some extent – Gina G's sound. However, it's also a strategy dictated by what seems, by this point, an intentional decision not to release any of the material Steve Rodway (Motiv8) had contributed to the album after Ooh Aah…Just A Little Bit.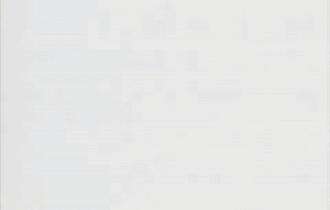 In a nutshell, Gina G unknowingly signed a multi-album contract with Steve Rodway's production company – FX Music – meaning she could only work with other writers and producers if he agreed. That wasn't such a contentious issue for the Fresh! album, which featured tracks by Metro and Cutfather & Joe, among others. The more pressing matter was that Steve Rodway collected all the royalties from Ooh Aah…Just A Little Bit through FX Music and didn't pay any of it to Gina G, arguing it was all reinvested in the album. Quite understandably, she wasn't content with that arrangement, and it seems no coincidence that despite Fresh! including four further tracks (plus a remix) by Steve Rodway, none were released.
Therefore, in terms of selecting a single to follow up Ti Amo, the Metro-produced Gimme Some Love presented the only remaining option without resorting to a mid-tempo or ballad. However, despite CD2 being full of remixes for Higher Than Love – suggesting that might have been the preferred choice – scraping the barrel this is not. While the song puts Gina G back into Eurodance-territory, it received a substantial radio edit to keep things interesting. The synth-laden instrumental of the album version is swapped for a jangly keyboard one closer to mid-'90s happy hardcore. At its best – particularly during the middle-eight: "It feels so good inside I must be dreaming (oooh dreaming), only you can satisfy this feeling, am I dreaming? Am I dreaming? Am I dreaming?", which culminates in distorted, choppy vocals – Gimme Some Love is awash with a trance-y euphoria quite unlike any of Gina G's earlier singles.
Within the exhilarating production lies a love song brimming with intense passion: "Sweet as honey your lips I taste, you touch my body with your embrace, so deep is my love for you, anticipating every single move", delivered with frantic urgency. Gimme Some Love conveys a sense of Gina G on the verge of being overwhelmed by her all-consuming feelings: "You are the one that I'm dreaming of, won't you stay with me tonight…baby, you're all I want, all I'm thinking of, move your body close to mi-i-i-ine", such is the near-relentless rush with which it unfolds. This is an excellent example of a radio edit that doesn't simply exist as a perfunctory way of selling the track to fans who already owned it (even if that was also a desirable outcome). Rather than singing along with the instrumental, Gina G now finds herself immersed in it, adding depth and feeling to Gimme Some Love that resonates more effectively than before.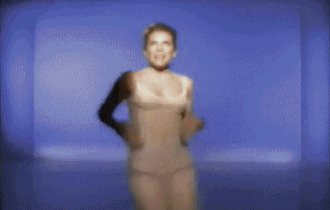 However, regardless of the changes made to the song, its foundation remains largely unchanged. The chorus is a repetitive, hooky earworm: "Gimme gimme gimme some love, woah, woah, I've been waiting forever; gimme gimme gimme some love, woah, woah, boy I can't wait any longer; gimme gimme gimme some love, woah, woah, I've been waiting forever, gimme gimme gimme some love, woah, woah, boy I can't wait any longer" set against hypnotically pulsing synths. It's not dissimilar to the formula upon which Ooh Aah…Just A Little Bit was – very successfully – based, showing Gina G (and Metro) could create songs which ostensibly followed the same style while having enough identity to exist as more than redundant copies. Stepping out from under the shadow of her signature hit was no mean feat, but Gimme Some Love – and indeed the Fresh! album – did it impressively well, considering.
In what could, at best, be described as a back-handed compliment, the music video for Gimme Some Love is pleasantly generic by Eurodance standards. It features literal interpretations of some lyrics (Gina G dripping honey over her fingers before seductively licking them) and an overriding narrative of a man driving through the city, presumably trying to reach the woman he yearns for, which loosely fits the song's theme. The rest consists of Gina G sitting on a sofa stroking a cat, splashing around in the bathtub, writhing in her bedsheets and billowing her dress in a long corridor. This isn't a bad video by any means; indeed, the frenetic editing and use of time-lapse footage match the energy of Gimme Some Love well. It just lacks the more concerted attempts seen in Ti Amo, and I Belong To You of constructing a persona around Gina G as a pop star in favour of something far more disposable. Though that might – in some respects – have worked to the song's advantage…
By the time Gimme Some Love arrived in the UK, it had already – somewhat unexpectedly – been a hit in America, having been released there as the follow-up to Ooh Aah…Just A Little Bit. The track peaked at #46 on the Billboard Hot 100, earning Gina G a second consecutive top 50 single in the space of 12 months (an accomplishment few pop acts of the time could claim), which seems quite astonishing given how much her career was framed through the lens of Eurovision here. Yet, without the legacy of the contest hanging over her in America, it does make sense that Gimme Some Love could be marketed – visually and musically – and taken at face value as a credible, commercial Eurodance track. In the UK, however, the single existed in a different context. As the fifth to be lifted from Gina G's debut album, there would always be a degree of diminishing returns (even if Fresh! only spent four weeks in the top 75). The song subsequently became her first to miss the top 20 when it debuted and peaked at #25. Although in a broader sense, anything achieved outside of America at this stage would've been a bonus anyway.
The juxtaposition of Gimme Some Love simultaneously being one of Gina G's biggest and smallest hits (depending on the territory) still seems bizarre. Even so, this is a great track deservedly given a new lease of life and further evidence that maybe – just maybe – were it not for a second album being tied up in contractual wrangles, Gina G could have further extended her shelf-life beyond anyone's expectations.
---