Released: 26th May 1997
Writers: Gina G / Paul Barry / Mark Taylor
Peak position: #11
Chart run: 11-19-32-46-69
---
There comes a time in almost every artist's career when they must undertake one of the most cherished rites of passage: an obligatory diversion into Latin-tinged pop music. For Gina G, Ti Amo marked that moment.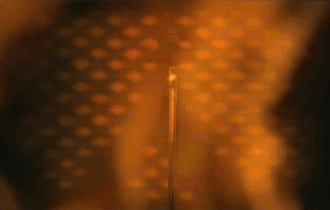 Things were going remarkably well at this point. It had been just over a year since Gina G stormed to the top of the UK chart, and since then, she'd racked up two further top 10 singles and a top 20 album. That there was life after the Eurovision Song Contest was no longer in question, but what about life beyond Ooh Aah…Just A Little Bit? There were already signs that Gina G was not content with just sitting back and re-releasing the same song over and over again (although Motiv8 and Metro had both supplied ample material for this to happen). Her previous single – Fresh! – had marked a tentative departure from the sound of her signature hit, but Ti Amo was the boldest attempt yet to show that Gina G could do more than giddy Eurodance.
Although it arrived well ahead of the Latin-pop phenomenon that swept the charts in the late '90s, it's impossible to ignore the fact that Ti Amo is essentially the love-child of Madonna's La Isla Bonita and Ace Of Base's All That She Wants. The similarities are never so blatant that it feels like an intentional homage (or pastiche) of either. But certainly, there are strong enough parallels to feel like you've heard Ti Amo somewhere before. It's not a major sticking point, though. That Gina G was defying convention and attempting something so different is a far more noteworthy prospect than what else it may or may not sound like. And that's before we even get onto the fact that the end product is better than anyone would have expected.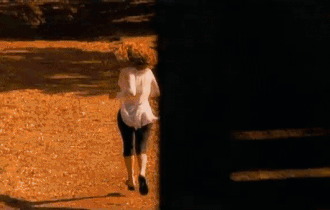 Metro were once again on production duties here. However, you wouldn't necessarily know it because the song's tone is so utterly different from Gina G's two previous hits, which they'd also helmed. Rather than go down the obvious route – a Eurodance banger jammed with castanets and flamenco guitar licks – Ti Amo instead fully commits to a sultry, sensual mid-tempo. All of those aforementioned elements are still present; Metro certainly aren't afraid of playing up to the cliché. However, the arrangement of them allows Gina G to fully immerse herself into character and tell the tale of a torrid summer romance: "I remember sunsets on fire, night of endless passion burning with desire, I close my eyes, I can see your smile; sky is clear, the ocean blue, I'm in paradise with you". The closeness of the production conveys a smouldering, forbidden intensity to Ti Amo that is utterly captivating. It would have been easy – perhaps even tempting – to send the track down the route of kitsch party anthem; however, the decision to keep it 'adult' adds much more depth, not just to the song itself but also to Gina G as a pop prospect.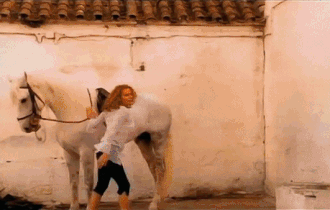 There was undoubtedly a risk in moving away from the out-and-out hooks of the earlier singles; Ti Amo isn't without charm at first glance. It's definitely more of a grower than a shower, though. The gentle Caribbean lilt disguises a terrifically catchy chorus: "I wanna be where the sun is shining (amore mi-OH), I wanna have you there beside me (amore mi-OH), now those lazy summer days, they seem so far away, wherever you may go (oh-oh-OH), ti amo" that will – eventually – etch itself permanently onto your brain. However, the big question was whether Gina G had enough momentum to generate the level of exposure that Ti Amo needed to reveal its charms or whether it would fly over the head of the audience that associated her with a specific brand of pop music.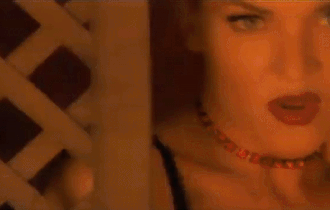 While Ti Amo is credibly slinky and sensual throughout, the unquestionable highlight of the whole song – and the moment where the Latin-pop influence is put to best use – comes from the middle-eight. With a subtle flourish of Flamenco guitar, there's a dramatic switch-up in the melody: "Take me back to where the magic is (ta-a-ake me back), let me hold you in my arms (under the stars), rainy days and lonely nights, only darkness there's no light, without you in my life". Suddenly, Ti Amo has a wonderfully hazy, almost dream-like quality, which is further enhanced by the melancholic – slightly haunting – instrumental that follows. All of the yearning for a fiery, fleeting romance told through the rest of the track becomes a distant, desperate memory; it's surprisingly evocative and stirs up emotions you just don't expect from a Gina G number. Inevitably the radio edit of Ti Amo – which clocks in at under three minutes – doesn't linger on the moment for too long. However, the Metro Extended Mix (highly recommended) provides more room for the song to breathe and is all the better for it.
Considering Ti Amo's relatively brief running time, the music video is the first of Gina G's to construct a defined narrative that accompanies the song. She's depicted as the trophy wife of an intimidating mafia boss (although he's more reminiscent of a Brookside gangster) and – unhappy with her life – escapes the house in which she's trapped. After riding a horse through the countryside, she happens across a tall, dark stranger and, after a quick costume change (via some unsubtle editing), proceeds to dance passionately with him. The framing of the sequence – with a burning fire in the background and flickering shadows around the couple – are genuinely sexy and add a bit more depth to the lyrics and themes within the song by attaching them to a tangible visual piece. Inevitably, the pair cannot stay together, and before long, Gina G is making a return trip back to her unfulfilling life and sneaks into the bedroom before her scowling husband finds her. Even though it's a well-trodden concept delivered on what appears to be a modest budget, the video does everything required of it and manages to portray a degree of thrill and risk that is entirely befitting.
Commercially, Ti Amo peaked at #11 in the UK, becoming Gina G's first track to miss the top ten – albeit by a whisker. It was the start of a rather dramatic downturn in her chart fortunes, but all things considered, there's little reason to feel overly disappointed with this one in particular. Not only were we now four singles deep into the Fresh! album campaign, but Gina G was also coming at this track from a completely different angle. In that sense, it's relatively impressive that Ti Amo went as high as it did, given there was no precedent for her to release a song like this.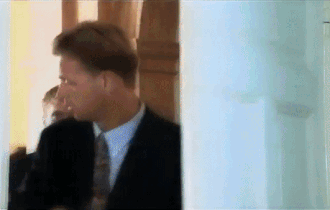 Although we'd now hit the point of diminishing returns, Gina G continued to promote Fresh! for the remainder of 1997, and there were two more singles to come yet, including *gasp*…a ballad?!
---