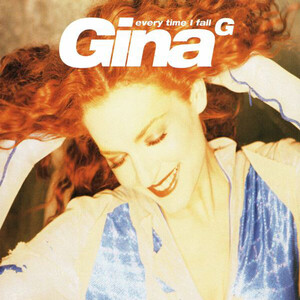 Released: 3rd November 1997
Writers: Anders Bagge / Meja Beckman / Harry Sommerdahl
Peak position: #52
Chart run: 52
---
The sixth(!) single from Gina G's debut album was a million miles from Ooh Aah…Just A Little Bit as she concluded the Fresh! campaign with a gorgeous wintry ballad.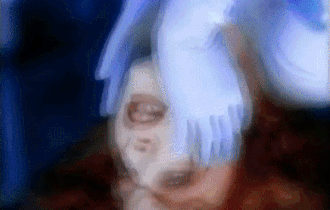 While Warner Records continued to relentlessly push the Fresh! album, surely even they knew there was only likely to be one outcome with Every Time I Fall. The campaign was already running on fumes, with Gimme Some Love having peaked at #25 in the UK (although it did earn Gina G her second hit in America, reaching #46 on the Billboard Hot 100), but they were running out of options. By this point, it would've been apparent that recording a follow-up to Fresh! was not going to be a straightforward process. Gina G's multi-album contract with Steve Rodway (Motiv8) was iron-clad, and the continued non-payment of royalties from Ooh Aah…Just A Little Bit – which he pocketed via his production company, FX Music – meant their professional relationship had deteriorated beyond repair. He didn't want her to record with anyone else, and she didn't want to work with him. Thus, stuck in the middle, the only option Warner Records had left was to continue releasing singles from the one album they already had.
Every Time I Fall is, technically, a cover, but one that, for all intents and purposes, functioned as an original composition to most people. It was first released in Sweden by a dance act called Dreamworld – titled Everytime I Fall (For Your Eyes) – but failed to chart there. It was subsequently recorded by Gina G, whose version retains the same producer (Anders Bagge) and features a nearly identical backing track, save for a few minor tweaks to polish it up. Everything is emulated very closely against Dreamworld's performance, albeit improved by the fact that Gina G's voice is a bit stronger overall.
The song is a big Disney-esque ballad (most notably during the intro, which isn't far off being an updated take on The Second Star To The Right) with shimmering strings and twinkling production as glossy as it is gloopy. Undoubtedly, there will be people to whom this is an irreconcilable concept for Gina G, and it's a perfectly logical stance given the direction of the singles thus far, even if several remixes were commissioned in an attempt to soften the blow somewhat. However, accepting Every Time I Fall for what it is, there's a hopelessly romantic sentiment here: "There is something in the way…your eyes…talk to me, just as if they seem to say (stay here with me, babe), just as if they seem to say (stay with ME)", that evokes a warm, wholesome glow inside.
In keeping with the original, Every Time I Fall features prominent backing vocals, to the extent that there are few times where Gina G sings unaccompanied. Not much can be done about that without unpicking the song's design, and little need to, in fact. The best moments of the soaring chorus: "Every time I fall for your eyes, like the raindrops fall from the sky, every time I hear your name, in this loving game", come when Gina G harmonises and ad-libs ("Every TIME…I FA-A-A-ALL") from the layered arrangement. It's a prudent use of the template for Every Time I Fall that already existed and prevents her voice from getting too lost in the mix since the track would otherwise veer close to sounding like a pop group with a lead singer rather than a solo artist.
One of the reasons Steve Rodway gave for Gina G not receiving royalties from FX Music is that Warner Records reinvested whatever was made and ultimately failed to recoup the overall cost of the Fresh! campaign. The music video for Every Time I Fall would certainly support that notion because it doesn't look cheap for the sixth single from a modestly successful album. Drawing indirectly or otherwise from The Fifth Element (released earlier that year) and Kylie Minogue's Put Yourself In My Place, Gina G is shown encased in a large anti-gravity sphere being studied by a scientist in a laboratory. There's a palpable intensity to the visuals, achieved due to the on-screen chemistry portrayed through a plethora of jump cuts and editing effects that create trippy movements. Very little happens in the video; it's essentially two people gazing longingly into the camera or at each other for four minutes. Nonetheless, it's an unexpectedly striking little video that is beautifully shot and seems to have had far more thought – and investment – put into it than there was any real need to at this stage of the album campaign.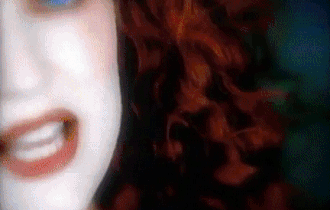 As genuinely lovely as Every Time I Fall is, the chances of the track realistically being a hit were minimal, at best, because the odds were stacked against it at every turn. Fresh! had been certified silver for sales of 60,000 copies and hadn't charted for five months. So, while there may not necessarily have been a pronounced case of diminishing returns for a sixth single, it could also be argued that sufficient demand didn't exist for one, either. And even if it did, a ballad would always be a tough sell for Gina G. Despite the attempts she'd made to broaden her material – particularly with Ti Amo – she was still, fundamentally, regarded as a Eurodance act. Thus, there was a sense of inevitability when Every Time I Fall entered the chart at #52. If there had been any doubt whatsoever, the album was definitely done at this point. And – until her lengthy legal battle had been resolved – so was Gina G.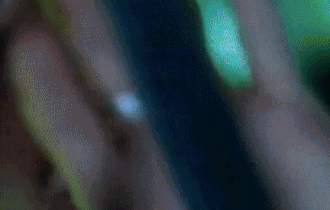 It's difficult to gauge what would have happened if she'd been able to record a follow-up as planned. In some respects, Gina G had defied expectations by scoring three further top 20 singles after Ooh Aah…Just A Little Bit, yet it felt like she was still in the position of only being as commercially viable as her last hit. And Every Time I Fall showed how quickly her fortunes could change (regardless of the mitigating circumstances). It would've been interesting to see how the transition into a second album would've been handled at the time, but Gina G was never given that opportunity.
Her career ground to a halt while trying to resolve the legal dispute with Steve Rodway, and subsequent attempts at a relaunch – like ITV's Reborn In The USA or a bid to represent the UK (again) at Eurovision – floundered. Even once Gina G took back control of her pop career, it was to little avail. She released an album called Get Up & Dance in 2005 through her website, and the following year launched a comeback single: Tonight's The Night, which peaked at #57. None of this was particularly surprising. The moment had passed, and few – if any – pop acts would be able to pick up where they left off in the same circumstance.
Ultimately, it didn't matter whether Every Time I Fall was the right or wrong song to release, or indeed if it was even worth releasing at all because whatever happened next was extraneous to this single. Of course, not everyone would welcome such a diversion – Follow The Light and Higher Than Love would both have been solid alternative uptempo choices – but it was also nice to hear Gina G do something totally different while she still had the chance.
---