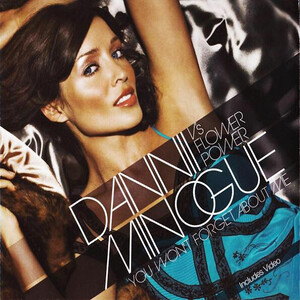 Released: 25th October 2004
Writers: Andrea Jeannine / Steph Mazzacani / Hannah Robinson / Dannii Minogue / Bruce Elliott-Smith
Peak position: #7
Chart run: 7-18-27-44-65
---
Not for the first time in her career, Dannii Minogue was starting afresh on a new record label. Thus, You Won't Forget Me was as much a statement of intent as an attempt to derive chart success from a popular dance track.
While the media was quick to run with the narrative that Dannii Minogue had been dropped from London Records following her fourth studio album, Neon Nights, the situation was a little more complicated. It was yet another case of her being on a subsidiary label that ended up being folded into a major one. So, although nothing technically changed in terms of overall ownership, the infrastructure around Dannii Minogue certainly had. The team that worked with her on Neon Nights ceased to exist, and she became part of a larger pool of artists under Warner Music Group. Furthermore, despite containing four top-ten singles, the album was a very moderate success, selling 107,000 copies. The commercial upturn it represented was respectable enough on a smaller label but not enough to make her an immediate priority for Warner Music Group. So, with them looking to downsize their roster, and Dannii Minogue unlikely to be able to release music as quickly as she would have liked, their partnership came to a mutually agreed end.
Shortly thereafter, she signed with All Around The World (AATW), which seemed, notionally, a good move. The label was still relatively new – having been founded in 1991 – but by the early-'00s were a recognisable brand within commercial dance thanks to a slew of hits and their series of Clubland albums, which routinely topped the UK compilation chart. They'd reached the point of trying to build a roster of acts. Dannii Minogue was – by a considerable distance – one of their highest-profile acquisitions, meaning she could expect to command a reasonable level of attention. And things started well with You Won't Forget About Me.
The track originated as an instrumental titled (and also credited to) Flower Power, which was gaining traction among radio and club DJs. The rights were promptly snapped up by AATW, who approached Dannii Minogue to help compose lyrics with the intention of it also functioning as a mainstream pop song. This is precisely the same strategy that worked so well on Neon Nights, and the same is true here, not least because Flower Power offers such a strong foundation upon which to build. With a naggingly catchy and oh-so-satisfying guitar riff alongside epic, rousing strings, it's not hard to see why the track garnered attention, particularly during the summer months to which it was perfectly suited. AATW might have missed the boat in that respect, but Flower Power still had heaps of potential.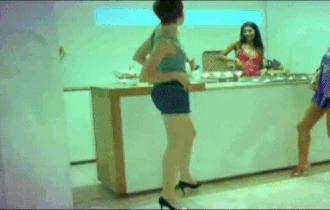 When working with such an accomplished instrumental, there was always a risk that the lyrics and vocals may end up sounding like distinct composite elements. But that's not the case; You Won't Forget Me – officially billed as Dannii Minogue vs Flower Power – is fluent and cohesive. It turns the song into a beautiful tale of a fleeting romance: "Our first and last summer together, we shared the passion 'til the end, I found a friend I will remember, I'll never feel the same again", instinctively embracing the atmosphere that had already been created, while taking it even further. At times, there's a surprising level of poignancy in the tone: "I hear the music over and over, the memories play on and on, I'm living this dream, I'm breathing in deep, then I hear you say, as you drift away…" that marks You Won't Forget About Me as much more than a functional exercise in matching words to the beat.
Even so, there aren't any attempts to over-complicate things; Flower Power was the star here, and Dannii Minogue was – as ever – respectful of that. The chorus is a reasonably simple construct: "You won't forget about me, as long as you live, as long as you live, you won't forget about me, I promise you this, as long you live", but one which deftly rides the soaring strings to great effect. Vocal effects – such as the filtered: "You won't forget about me" and the groaning breakdown before the middle eight – add an extra frisson and perfectly complement the source material. Overall, You Won't Forget About Me is another triumphant execution of the formula Dannii Minogue had mastered on Neon Nights and precisely the right direction for this new era of her career.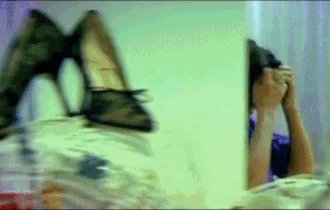 Inevitably, the move to a smaller label was going to come with some budget compromises, and that's very apparent with the music video for You Won't Forget About Me. The visuals are not without ambition; the aim was to visually represent how conversations often jump backwards and forwards when recounting a past event rather than moving in strict chronological order. Thus, Dannii Minogue is shown in a time loop which plays out while suddenly rewinding or moving in double-time. She arrives home from a date, changes into a casual outfit, shares drinks with friends, has a passionate encounter with a man in the bedroom, gets dressed up again and heads back out on the date. The concept doesn't entirely translate as intended, but for her part, Dannii Minogue brings heaps of personality. It is a fun, frivolous effort, albeit there are moments – like when she's using a towel to mop up a spilt drink on the floor – where it comes across as, perhaps, a tad low rent. The video is perfectly functional and very on-brand for AATW, right down to the muted aesthetic. It's just that with lyrics so vividly wistful, to see them represented in such an extraneous way feels like a missed opportunity.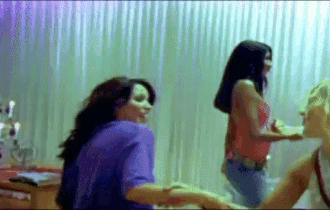 Ultimately, this ended up being one of those cases where You Won't Forget About Me was – objectively – a hit of sorts, but one that wasn't particularly satisfying. It peaked at #7 in the UK, which took a lot of people by surprise, and not in a good way. There was a positive buzz around the song before its release, and even talk of it as a potential chart-topper didn't seem entirely irrational given 2004 was a year where dance tracks – like Lola's Theme, Take Me To The Clouds Above and Call On Me – intermittently broke through swathes of R&B to reach #1. However, even a more cautious prediction would probably not have had You Won't Forget About Me dropping out of the top 40 after just three weeks. This wasn't new territory for Dannii Minogue; she'd been here before. But it was, perhaps, the first time it came as a genuine surprise.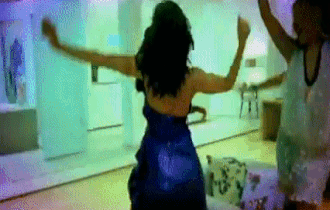 And this is where AATW's lack of experience in managing and marketing a pop star – even one whose sound was dance-oriented – quickly became apparent. There wasn't a contingency plan or any preparation for what came next, and it would be an entire year until the follow-up. Instead, AATW still appeared to be thinking on a song-by-song basis, which was acceptable when dealing with acts on a short-term basis – sometimes for only one or two singles – but wasn't helpful in the slightest to Dannii Minogue. She'd (re)opened many doors for promotion and airplay with Neon Nights, which were crucial to sustaining momentum. However, those opportunities weren't guaranteed or indefinite, and they became more of an uphill battle to regain with every significant delay, of which there would be far too many.
For the time being, however, You Won't Forget About Me proved true to its name. The track remains a highly regarded part of Dannii Minogue's back-catalogue and – despite the underwhelming commercial performance – gave every reason for her fanbase to feel hopeful if this was to be the standard of things to come.
---