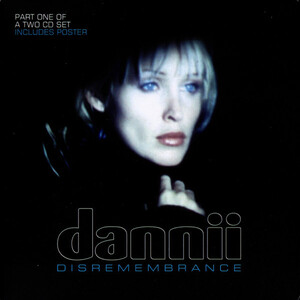 Released: 16th March 1998
Writers: David Green / Ian Masterson
Peak position: #21
Chart run: 21-41-68
---
Dannii Minogue's transformation into a credible dance act continued apace with the release of Disremembrance – an epic trance anthem – as the third single from Girl.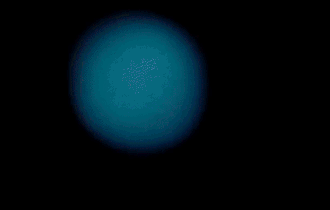 Although set against the backdrop of a challenging few years for Dannii Minogue in the mid-90s – she was divorced, in debt and without a record label – her third album proved something of a triumph. Having signed to Eternal (a subsidiary of Warner Music), it signalled a change in direction, incorporating influences from the UK dance scene. The critical response to Girl was positive and the campaign launched with Dannii Minogue scoring her biggest hit at that point: All I Wanna Do. Okay, so there was a slight issue in that the album wasn't actually selling; despite the warm reception, it peaked at #57 in the UK (and #69 in Australia). The second single – Everything I Wanted – had also stalled slightly when it reached #15, but that didn't change the fact that Dannii Minogue was experiencing a moment of artistic reinvigoration. And there could scarcely be a better track to define that than Disremembrance.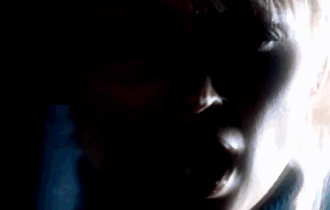 Sometimes, when dance music is portrayed through the lens of a mainstream pop act, a bit of the nuance is lost. But that is not the case here. Instead, this is a terrific composition that fully understands the conventions and appeal of trance. That's particularly evident in the Flexifinger Radio Edit, created for the release. It doesn't make any drastic changes but strips away some of the: "Remember me, remember me" backing vocals in the run-up to the middle-eight, replacing them instead with a squelchy, pulsing bassline that gives Disremembrance a more pronounced breakdown. Both versions are perfectly enjoyable, but the edit is more attuned to the environment for which it was intended.
So much consideration has gone into the arrangement of the song. It only has four minutes to deploy the elements of a trance track, yet none of them is compromised or rushed. Indeed, it's a full minute before the hi-NRG beat kicks in, following a wonderfully atmospheric build-up. And by the point where the tempo drops again: "I feel no fear tonight, I feel no pain, I don't know what I feel, or hope to gain", enough time has passed for it to be significant and stirring. Inevitably, remixes were commissioned for Disremembrance, giving it more space to breathe (the Full Orchestral 12" Mix is a notable highlight). Still, even in its original form, the song evokes alternating sensations of tranquillity and euphoria.
What marks Disremembrance as something special is that this isn't merely a case of having an instrumental track and then sticking Dannii Minogue over the top of it. She's an imperative part of what makes the song work so well. Her delivery of the first verse: "I feel so calm tonight, like I'm floating into space, I feel my anger now, vanishing without a trace", sets a delicate, ethereal tone. There's a calm, contemplative aura of serenity and renewal. It's personal enough to feel like a shared reflection on Dannii Minogue's circumstances but not so profoundly autobiographical that it can't allow others to ponder theirs, too. As the song progresses, there's a sense of determination and realisation in her voice ("I feel so different now"), which culminates in a dizzying explosion of layered vocals that Dannii Minogue cuts through with impressive power: "(Remember me, remember me) will you remember me? (oh love, oh love) will you remember me? (remember me, remember me) will you remember me? (oh love, oh love) will you remember ME-E-E-E-E-E-E-E". This easily stands out as one of her most memorably epic, elating performances.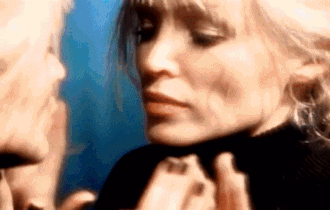 While the vivid pink aesthetic of the All I Wanna Do video is probably the most distinctive of the Girl campaign, Disremembrance offers up a similarly effective treatment, albeit one whose colour palette is almost the complete opposite. There's heavy use of spotlights, shadows and reflections as Dannii Minogue performs directly into the camera, her piercing blue eyes utterly striking. Interspersed are shots of dancers performing in surface water, which sprays into the air as they throw themselves around the floor. The footage dynamically shifts between real-time and reverse, giving it an almost hypnotic quality. Disremembrance might not jump off the screen in the same way as All I Wanna Do (although, in fairness, not many videos are that eye-catching) but it is, nonetheless, intuitively constructed. As the music becomes more intense, so do the visuals; it's evocative, a bit trippy and manages to portray – as best as it can – an experience that is felt, rather than one that can be described or shown on camera.
Disremembrance went on to peak at #21 in the UK, which was slightly disappointing, even if it is possible to rationalise why a song so deeply entrenched in mid-'90s trance might not have been easy to translate as a mainstream hit single. Essentially, all the things the track does very well are equally reasons that inhibited its commercial impact. Dannii Minogue made huge strides with Girl in establishing herself as a credible dance act (all three singles from the album topped the club chart). Yet, the material was also being promoted through traditional routes. It's a testament to how much of an authentic trance experience Disremembrance is that it consequently felt a little jarring to see Dannii Minogue jumping around the stage on shows like Live & Kicking. However, that doesn't make it any less frustrating to see her drift into chart territory that was neither here nor there. This was a musical direction with a clear identity and – more importantly – is something she was very good at.
In a broader context, Disremembrance didn't do anything to improve the fortunes of Girl, which was moving against the tide by this point. Dannii Minogue's transition from a poppier sound to a more dance-orientated one came at the precise moment when the charts went in the other direction. On top of that, such albums in themselves are a notorious difficult sell at the best of times, and, despite Dannii Minogue's profile, she'd simply never been a significant album seller in the first place. Girl wasn't faring significantly worse than Get Into You had four years earlier (it reached #52), but this would be the final single from it. In the UK, at least. Coconut – a hidden track – was also released in Australia later in 1998. Alas, shortly afterwards, Dannii Minogue once more found herself without a record label when Eternal folded.
Success comes in many guises, and though Disremembrance could easily be written off as a bit of a misfire if taken at face value, that couldn't be further from the truth. It may be a bit of a hidden gem in Dannii Minogue's back catalogue, but is also an accomplished, captivating – and unforgettable – piece of music.
---