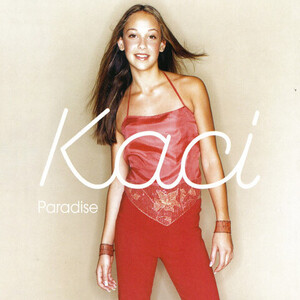 Released: 26th February 2001
Writers: L. Russell Brown / Joel Diamond
Peak position: #11
Chart run: 11-16-16-23-34-37-38-49-75
---
Armed with a cover version of an obscure '80s hit (in Italy, at least), Kaci Lyn Battaglia made her bid to become the latest teen pop sensation in 2001.
Kaci was only 14 years old when she released her debut single, but it came with a back-story that hit some familiar beats. At a young(er) age, she'd appeared on the Disney Channel (like Britney Spears and Christina Aguilera), recorded a self-funded album (like Jessica Simpson), and went on to support a popular US boyband on tour (like Mandy Moore). Despite that, a record deal wasn't immediately forthcoming. After signing with producer Joel Diamond – who'd intended to launch a young male pop star but was so impressed with Kaci that he swiftly adapted his strategy – she was turned down by 20 labels, before being approached by Curb Records. They had form with talented young singers – which Kaci most certainly was – having successfully launched a 13-year-old LeAnn Rimes in the '90s, so it was a good fit. This time, however, they were aiming squarely at the pop market, and Joel Diamond had the perfect song in mind.
Paradise was first performed by Phoebe Cates as the official theme to her 1982 movie debut (though she's probably best known for her role as Kate Beringer in Gremlins and Gremlins 2). Billed as Theme From "Paradise" – and co-written by Joel Diamond – the mid-tempo, calypso-tinged track went on to be a massive hit in Italy, spending ten weeks at #1. However, it remained relatively unknown outside of that and was thus ideal to launch Kaci's career in the UK. For all intents and purposes, this was as close to an original song as could be. Indeed, even those familiar with the source material mightn't immediately recognise it because Paradise was given an entirely new, early-'00s spin.
Launching a teen female pop star in 2001 was no easy task, given Britney Spears, Christina Aguilera, Jessica Simpson and Mandy Moore were now fully established and at various stages of recording or promoting their second albums. This was a crowded marketplace, but Curb Records found an angle for Kaci by turning Paradise into a thumping Latin-tinged uptempo and pitching her as more of a (pre-R&B) tween Jennifer Lopez. The song strikes a heady combination of brooding Spanish guitars and pubescent yearning, which is conveyed through the slow-build intro: "Could it be the little things you do to me, feelings that I'm feeling are so new to me, I'm going through so many changes, nothing ever felt as strange as, how my heart goes crazy, when you look at me…". As debut singles go, Paradise wastes no time establishing who Kaci – and her target demographic – is.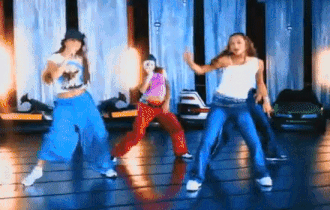 In their original context, the lyrics were linked with the movie's central theme: a journey of love and sexual discovery between two teenagers (who'd fled to an oasis after their families were massacred), which was evidently less important to the song). And in places, the influence is still apparent, particularly during the chorus: "When I'm with you it's paradise, no place on Earth could be so nice, through the crystal waterfalls, I hear you call…". However, the track functions excellently in its own right and – if anything – benefits from having an underpinning narrative. The middle-eight: "The world around just disappears without a trace, telling me that I have found the perfect place, let it stay this way forever, deep in love, and may I never, spend another day without you close to me", is steeped in a level of melodrama entirely consistent with the sense of raging adolescent emotions flying around Paradise.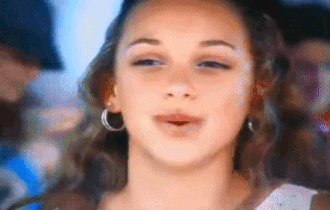 Crucially, the updated arrangement doesn't deprive Kaci of the opportunity to showcase her voice. She carries the song confidently, slipping in and out of a higher register with such ease that it's almost easy to take for granted. What really sells Paradise is the sincerity with which it is delivered. There's a wide-eyed amazement present ("Now I know the sweetest dreams can all come true, 'cos I found heaven here on earth, when I found you") so that even when the subtle key-change allows Kaci more room to belt, ad-lib and pull off some impressive vocal runs, the track never sacrifices substance over style. This might have been a relatively obscure cover version, yet it's still commendable how wholly authentic and suited Paradise feels to Kaci, despite being written before she was even born.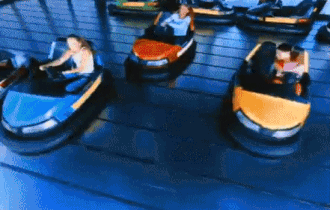 The accompanying music video does borrow some ideas from other recent-ish bubblegum pop hits (the most obvious parallels are Sometimes and I Think I'm In Love With You). However, it manages to establish just enough of its own identity as pure, idealistic teen fantasy. Paradise opens with Kaci (and her friends) performing under a pier, with lights hanging from the beams and fireflies floating in the air. The colour palette is utterly gorgeous, casting the beach behind them in tropical pinks and purples. The video then shifts to an amusement park where the troupe – now dancing on a dodgem track – attract four of the most turn-of-the-century styled boys ever seen, with their pastel shirts, tank tops, earrings, shoulder patches and blue-tipped hair.
As darkness falls, they follow Kaci and her gang to the merry-go-round before pairing off and frolicking away into the night as the song ends. Overall, Paradise has precisely the right idea. Rather than reach for an original concept, it puts more emphasis on looking the part, which is where it triumphs. The presentation is terrific and feels – in some ways – almost a bit ahead of its time, serving the cute energy of a mid-'00s Disney Channel Original Movie.
There are some dubious (read: false) statements made about this single on Joel Diamond's website, which claims: 'This time around Paradise debuted top 10 in England, and as of this date, has sold over 2 million units in the UK alone, and earned for Joel seven gold and platinum records, and one triple platinum'. The track was a hit in the UK, but not that much of one. While it would be quite something for Paradise to rank among the best-selling singles of all time in the UK, the song actually peaked at #11 and sold just over 100,000 copies. Yet, all things considered, it's hard to view this as anything other than a relative success for Kaci. The track enjoyed a steady chart run, with three weeks in the top 20 (and a further month in the top 40). Furthermore, though she was ostensibly being aimed at a slightly younger audience, there was no clear distinction. Certainly, Paradise did not come across as being intended for children.
Thus, the single more or less ended up directly competing with the other pop princesses of the time, albeit belatedly. And while this might not have been a headline-grabbing hit, it showed Kaci could more than hold her own.
---