Released: 16th July 2001
Writers: Jimmy Greco / Nadine Renee / Ray Contreras
Peak position: #24
Chart run: 24-43-59
---
At just 13 years of age, Kaci Battaglia had already scored a #11 debut single with Paradise. Now, she was looking for a follow-up hit to establish herself as a serious chart threat in the teen pop demographic.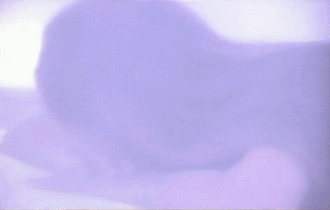 After the initial launch of the late '90s pop girls, the subsequent years saw many, many more come to join the party. The world didn't (yet) need another Britney Spears though, so the challenge for record labels was how to put a spin on the formula. Curb Records already had a tested blueprint: in 1996 they'd launched LeAnn Rimes – again aged just 13 – to enormous success. Perhaps now they could do the same but put a pop spin on their latest protégé. Kaci was no "tender" 13-year-old child star though. Curb Records had a type and like LeAnn Rimes before her, with a deceivingly vociferous image, she neither looked nor sounded her age.
Indeed, while Kaci's aesthetic may have drawn comparison to Britney Spears's early squeaky-clean persona, Tu Amor sounds, if anything, more like something Jennifer Lopez could have released before she hitched herself to the R&B bandwagon. It would be easy to dismiss this single as little more than a footnote in the Latin-pop movement (indeed, one could well argue that's precisely what happened). But Tu Amor is a splendidly underrated track that deserves a lot more love than it got.
Arguably the only major misstep of the whole thing is the intro. There's nothing wrong with it, in itself – the firmly plucked flamenco guitar chords are bristling with dramatic anticipation – but instrumentally, it's incredibly similar to the intro of Paradise and mistakenly gives the impression that Tu Amor is going down the 'same same but different' route. The two tracks are markedly different beasts, but first impressions are everything and, at that moment, this single doesn't put its best foot forward. For when Tu Amor finally explodes into life, it reveals itself as a frantic uptempo with a bustling production. And we really must give a shout-out to the distorted vocal sample that runs throughout the song, because it's so very turn-of-the-century. We have no idea what Kaci is saying or whether she's just casually yodelling, but either way, it's glorious.
Given Kaci's young age, it feels wildly inappropriate to describe the verses of Tu Amor as sensual, and yet that seems to be exactly what she's going for. Objectively speaking, she does have a smooth quality to her voice that drapes itself most fittingly over this smouldering Latin-pop number. And while there's nothing explicitly sexual about the lyrics, they're a tad more adult than the usual adolescent puppy love tropes expected of a 13-year-old. Statements like: "And I feel you inside me, you're with me wherever I go. I'm giving my body, my heart and soul" leave very little to the imagination, although presumably (hopefully!) the songwriters didn't compose Tu Amor with the intention of it being performed by a tween singer. If anything, it merely underlines the fact that Kaci's delivery and handling of the song belies her young age.
If nothing else, Tu Amor certainly shows how versatile Kaci was as a pop singer. Because she's certainly not averse to casually dropping some impressive vocal runs, as well as some more Britney Spears-esque "oh-WOAH" inflections. There's even a fierce breakdown after the first chorus, which is easily one of the highlights of the song. As the beat dramatically stutters and snaps, Kaci delivers a crash course in '90s bubblegum pop music linguistics: grunting, panting and gasping with fervour. Indeed, Tu Amor leaves absolutely no gimmick unused during its four minutes; there's even a Spanish-spoken section during the middle eight. The track's ambition to firmly cover all bases in its quest to be a hit cannot be faulted. With everything else going on, the chorus isn't quite the immediately big moment it probably needed to be but is incredibly catchy, nonetheless and will creep back into your head…even if it might take a moment to place what it actually is.
The video for Tu Amor is more or less a whistle-stop tour through the previous few years in pop music. It dabbles with a lot of recognisable elements and again seems propelled by the idea that if it's worked before, then there's no reason it can't work again. So, there are interior scenes with everything (including Kaci) decked out in white. She's staring down a wind machine – of course – while white lace curtains gently billow in the breeze. Next come shots of Kaci nonchalantly hanging out with her friends and catching the eye of a guy. It's a subversive twist on the lyrics because she barely acknowledges her potential beau; indeed, she seems more impressed with the iguana that she and her friends encounter (and why not?). The final sequence consists of idyllic waterside shots, featuring an impressive dance sequence on the boardwalk and some lovely shots of Kaci gazing wistfully at her tropical surroundings. Tu Amor's visual treatment is essentially an album's worth of teen pop music videos condensed into one, and it looks great. Although again it might just invoke a tad too much déjà vu to dissuade anyone that they haven't seen it all before.  
And maybe that's where it all went a bit wrong. Tu Amor is a terrific little package, but in a fiercely competitive pop market, it just didn't stand out from the crowd. The single peaked at #24 and rapidly disappeared from the chart. Under many other circumstances that could well have been it for Kaci. It wasn't, mercifully, but it would be a seven month wait to see what she did next…
---