Released: 27th April 2009
Writers: Miranda Cooper / Brian Higgins / Tim Powell / Matt Gray
Peak position: #11
Chart run: 54-41-42-36-27-11-21-37-50-624-30-36-46-54-68
---
There's little question that Untouchable is the crowning glory of Girls Aloud's back catalogue. But it being picked as a single came at great sacrifice as – somehow – the group's six-and-a-half-minute opus had to be squashed down into a radio edit.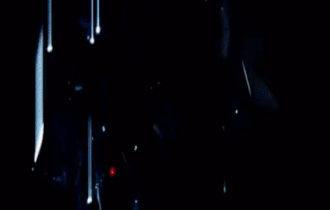 For the third single from Out Of Control, Girls Aloud handed over the decision-making to their fans. Although Rolling Back The Rivers In Time was allegedly earmarked for release, it was Untouchable that won a poll on the group's official forum. But there was a bit of a catch here because the song – in its original edit – was over six and half minutes long. Girls Aloud and Xenomania might have garnered a reputation for pushing the conventions of pop music, but this would probably have been a step too far and there needed to be some concessions to make it suitable for airplay purposes. And it was better done in-house than leaving the song at the mercy of radio stations who would likely have taken it upon themselves to edit the track down. Thus, although Untouchable won the online poll, it quickly became apparent that what fans had voted for was not what they would get. Nonetheless, a release date was announced and very quickly began the fervent speculation about what fate might be about to befall Girls Aloud's magnificent masterpiece.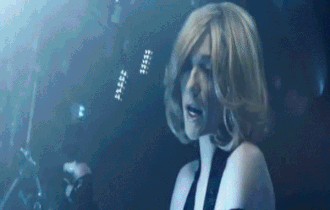 In essence, Untouchable is presented as a truncated version of itself. Which is to say, there are still four verses and that middle-eight, but most of them have been condensed. Similarly, most of the production elements – the distinctive guitar hook and chilled Ibiza synths – are present. It's just that there's far more urgency with the hi-NRG beat cutting in far earlier and remaining fairly relentless throughout. Despite the rush of emotions evoked by Untouchable now coming at a more dizzying pace, the track still manages to resonate. This is a love song that's not quite a love song, with romantic declarations ("Through wind and rain we got here, now we're flying babe with no fear") underpinned by typically melancholic musings: "It's only real when you're not around, I'm walking in the rain, the sun goes down, oh oh, and only love can save us now, I need you here again to show me how, oh oh". The relative luxury of having too much lyrical content for the radio edit is that the best bits can be curated to ensure every line is meaningful, which is certainly the case here.
Girls Aloud always maintained a united front, but there were growing rumours of tensions (which, as it turns out, were not inaccurate). Thus, the chorus is somewhat loaded and can be read as relating to an intimate relationship as much as it can also be taken as a commentary on the group's own position: "And in my dreams it feels like we are forty stories tall, when you're around, ooh, we're untouchable; and in my dreams it feels like we aren't ever gonna fall, we're safe and sound and we're untouchable". There's a sense that Girls Aloud had reached a stage where they didn't necessarily know how to be together anymore but also weren't quite sure how to be apart. Untouchable perfectly represents something still beautiful but just a little bit broken.
And it's a sentiment mirrored in Nadine Coyle's striking middle-eight, often cited as a highlight of the entire song: "Whenever you're gone (gone) they wait at the door, and everything's hurting like before, without any meaning, we're just skin and bone, like beautiful robots dancing alone". Here, it's repurposed to serve as the outro and is the one bit of the song that feels – if at all possible – further elevated by that change. As a closing gambit, it's more pointedly showcased and made to stand out as a real moment.
Tempting though it is to focus on what has been cut from the album version, the radio edit should be commended because it's something of a marvel that, save for a few choruses, Untouchable manages to retain all the individual elements, even if most of them are shortened in some way. The flipside, of course, is that the original doesn't waste a second of its runtime, which is one of the reasons it's so highly regarded. Therefore, even though nothing – in principle – has been left out, the reality is that much has been lost. The absence of every lurching guitar riff, every moment of respite from the intense beat, and every cut lyric that delves further into the group's complex psyche ("We've been doing pain for so long, when I stare in your eyes it's all gone, through wind and rain we burn bright, learn to fly through flames and hold tight") is felt. While there is still much to appreciate and admire about Untouchable in its abridged form, it's never quite so profoundly transportive or affecting an experience. Indeed, if someone was hearing the song for the first time in this manner, they might even wonder what all the fuss was about…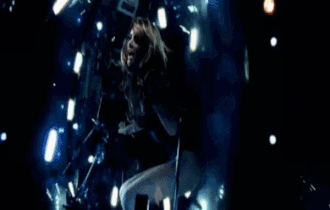 More pressingly, there's another issue with the radio edit, which is much harder to rationalise. The length is one thing and – all things considered – was a bit of an unassailable challenge that is dealt with as best as possible. However, having scrapped just under half of Untouchable, it goes one step further and starts unnecessarily autotuning Girls Aloud's vocals. The delicate fragility of Nicola Roberts's voice does not need to be processed to such an extent that it barely sounds human anymore, and it's unclear what Xenomania – who knew the group inside out – thought this could possibly be adding. Indeed, it's almost as if a decision had already been made that whatever song won the fan poll would need to be remixed. And for any other track, that was probably true. But Untouchable had been chopped to pieces – which was already a lot to deal with – therefore, it's questionable whether throwing loads of additional frills into the final mix would help appease the situation. That, above all other aspects of the radio edit, feels like the one which least understands the appeal of the song and exists purely for the sake of it.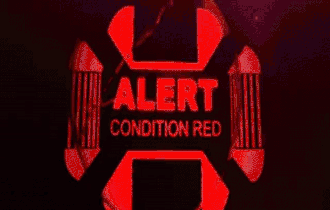 The music video for Untouchable casts the song against an epic backdrop where Girls Aloud are travelling through space and heading towards Earth in glass spheres. The group weren't exactly renowned for extravagantly high-end visuals, but this is one of their very best and looks incredible. Filmed and edited within seven days – an impressive achievement – the effects were created by Framestore and are of the standard you'd expect from a studio that works on major Hollywood blockbusters. It's not just the level of detail in the shots of Earth, where textures of the land and sea are intricately realised. Or the dramatic sequences where they descend to Earth, whizzing past an aeroplane and making it rock in the air. It's all the other little touches, like the spheres themselves. The group haven't just been plonked inside giant Perspex globes and left to act like they're flying. Instead, each one is kitted out with control panels, gear sticks, and wiring to look like actual little crafts capable of space travel. Untouchable looks and feels epic because it is treated with the vision and scale of a mini-movie, which could not be a more fitting approach for the song.
Much like The Loving Kind before it, the video doesn't allow Girls Aloud to physically be together as they hurtle towards Earth in their individual pods. In this case, it's an approach befitting the context in which the single functioned. With a three-year hiatus just around the corner, there's an underlying sense of metaphorical finality about the visuals. The group enters the atmosphere – appearing as a meteorite shower – and splinter off in different directions while a news broadcast below reports on the phenomenon. In the final shot, the footage ominously cuts to static just around the point of impact, leaving the outcome undetermined. In hindsight, there are some thematic parallels between Untouchable and Viva Forever in their videos conveying (albeit in entirely different ways) a shift in the status quo for their respective acts. It's the closing of a chapter and something fundamentally, irretrievably changing.
Despite taking every conceivable step to maximise the commerciality of Untouchable, it fell at the last hurdle and peaked at #11, becoming Girls Aloud's first single to miss the top ten. There were some mitigating circumstances here, though, because this wasn't dissimilar to the situation faced by The Loving Kind a few months earlier. The group were riding a wave of popularity – Out Of Control was already their biggest-selling studio album by this point – so the law of diminishing returns was a factor and on a larger scale than usual. The track was also a victim of an awkward transition for the charts where physical releases were still impactful, but manipulating demand became an increasingly imprecise strategy. Untouchable had already climbed to #27 before the CD and vinyl editions arrived, meaning the eventual boost it received was not quite so pronounced. Finally, however – sacrilegious though it may seem – there also has to be a question of whether this was the right single. Although Out Of Control returned to the top 40, it only did so for a fortnight and departed the top 75 shortly thereafter. Furthermore, while both previous singles from the album topped the airplay chart, Untouchable peaked at #5. So, the dilemma is whether it was worth the track being chopped and edited to such an extent, given those changes were designed to facilitate the single doing something that it then didn't do decisively well, anyway.
Ultimately, this ended up being a funny old release. The radio edit did the very best it could given the circumstances; but, in doing so, largely defeated the point of Untouchable in the first place. The song is a towering behemoth within Girls Aloud's back-catalogue (which is no mean feat given the extraordinarily high benchmark of their material), yet this is definitively not the best way to experience it.
---