Released: 12th January 2009
Writers: Miranda Cooper / Brian Higgins / Tim Powell / Neil Tennant / Chris Lowe
Peak position: #10
Chart run: 38-46-39-29-10-14-24-29-38-43-54-71
---
It's a given that Pet Shop Boys joining forces with Xenomania would yield something special. And The Loving Kind feels like the product of a moment in time where the stars aligned in terms of Girls Aloud enjoying (much-deserved) critical acclaim, while electro-pop ruled the charts.
The Loving Kind immediately piqued attention thanks to the team of writers behind it, but there was a lot more to the story than that. Indeed, Girls Aloud never even factored into the equation, at first. It was initially composed during sessions for Neil Tennant and Chris Lowe's tenth studio album Yes as part of a three-song agreement with Xenomania. The partnership ended up producing four tracks, with The Loving Kind being one of the first they completed together. Chris Lowe, however, preferred The Way It Used To Be and perceived that the two would be competing against one another on the album. Thus, Brian Higgins seized the opportunity to ask whether Girls Aloud could record the song instead. The duo were so enthused that they joined the group in the studio during the recording of The Loving Kind, with Neil Tennant's vocals retained during the chorus (he can faintly be heard singing: "Whatever happened?" in the background).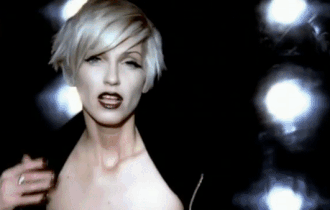 Some commentators attempted to critique this as the ostensible sequel to Call The Shots. But that's not how Girls Aloud or Xenomania operated. Even from within the epicentre of UK pop music – a space they now comfortably occupied – the group's formula never became that predictable. So, while The Loving Kind may ride in parallel, evoking a similar melancholic-dancefloor-banger mood, the song never seems like it's trying to be anything other than its own four-minute masterpiece. And to dispel any notion that Girls Aloud were about to stop tearing up the rule book, a radio remix was commissioned for the single that made the track even longer than the original album version.
It's perhaps futile to proclaim The Loving Kind as being among Xenomania's finest productions. What is the benchmark in that respect, given their relentless ability to think outside the box and come at pop music from every angle? Nonetheless, the way the intro – with its throbbing synths and subtle distorted vocals – envelops you in its world is incredibly special. Close your eyes while listening to The Loving Kind, and you could be floating through space, such is the intensity and closeness of the atmosphere it radiates. Electro-pop might now have been a far more prominent sound within the charts, but there was still no one doing it quite like this.
To describe The Loving Kind as melancholy is entirely accurate and yet barely scratches the surface, given how Girls Aloud – along with Xenomania – had so mastered the ability to translate visceral emotions into words. Whether the lyrics resonate or not, it's so easy to slip into the group's shoes and live their experience: "Sometimes, I watch you when you're sleeping, I wonder what you're feeling, both wide awake and dreaming, of yesterday…". One of The Loving Kind's towering triumphs is how coherently it sits within Girls Aloud's catalogue and doesn't merely sound like they're singing a Pet Shop Boys reject. It's easy to take the group's innate relationship with Xenomania for granted because there's such understanding of what works and why. The delicate heartbreak of Nicola and Kimberley's post-chorus: "I'd do anything, sing songs that lover's sing, if I could change your mind, am I not the loving kind?" cuts through the opulent production with shimmering efficacy. There's never a moment – not even a second – where it feels as if The Loving Kind belongs anywhere other than firmly in Girls Aloud's hands.
While perhaps not so outlandishly unconventional as Love Machine or Biology, there's still a gentle deviation here from the typical structure of a pop song. There isn't a second verse, as such, since the post-chorus transitions into a middle-eight and then loops back around to the first verse. Subsequently, the second and third choruses occupy the entire back end of the track for the final minute and a half. It's an incredibly effective arrangement as Girls Aloud contemplate and search for answers that never come: "Oh baby, if you find, I'm not the loving kind, I'll buy you flowers, I'll pour you wine, do anything to change your mind; I know you may be disinclined, to find the love we left behind, so kiss me, then make up your mind, I'm not the loving kind". As the song fades to a close, it leaves a trail of aching synths and swirling, filtered vocals in its wake. The group – it seems – are doomed to be forever trapped in a perpetually broken relationship, albeit conveyed in the most profoundly beautiful way.
Although they'd consistently been one of the biggest pop acts in the UK, that wasn't always evident from Girls Aloud's music videos. The budget had firmly caught up with them on The Loving Kind, which very much has the aesthetic of an act coming off the back of a #1 single and album (not that you'd necessarily have known it from the artwork, mind). The group are shown in a wall of transparent boxes within which they start to wreak havoc; tables are overturned, wine is thrown, and (sugar) glass is smashed. There's a slightly ethereal quality created through the striking colour grading and mirrored visuals, which effectively conveys the increasingly despondent, desperate narrative underlying the song. It's something of a veiled compliment to suggest that The Loving Kind is among Girls Aloud's best videos. Splitting them into individual boxes (the sequences were filmed separately) does inevitably take away some of the magic of seeing the group interact with one another. Nonetheless, as an entire package, it works really well.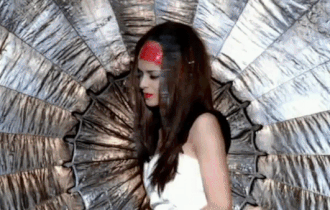 Of course, no discussion of The Loving Kind would be complete without mentioning the B-side Memory Of You, which is very much the holy grail in terms of Girls Aloud songs that failed to make a studio album. Reworked from a trance song called Japan (written by Xenomania and recorded by Cadence in 2004), it sounds as incredible as you'd imagine those two worlds colliding would. Packed with juddering synths, a growling bassline and bursting at the seams with melancholy ("When I lost you in Japan, for a moment I was holding your hand, but you turn and ran away, just in time to catch the last late night train"), the fact that it wasn't included on Out Of Control is puzzling enough. These things do – inexplicably – happen from time to time, though. Nevertheless, having realised the song was good enough to release in some form, the logical thing is to make it as widely available as possible, right?
Well, no, actually. Memory Of You was only included on the limited edition 7" vinyl of The Loving Kind, sold through Girls Aloud's website. It caused an almighty furore in certain corners of the internet, and rightly so. This wasn't just a case of the sentiment becoming artificially hyperbolic because it was difficult to obtain. Memory Of You is bloody brilliant, and making it available in such an obtuse way was unnecessarily aggravating. The song was released on CD for the first time later in 2009 as part of The Singles Boxset, though once again, only a relatively small number (5,000) were produced. So, eventually, fans took matters into their own hands when asked to vote for tracks that would be included on the 2-disc edition of Girls Aloud's 2012 greatest hits compilation, Ten. It's no great surprise that Memory Of You was the most requested (ahead of actual singles Wake Me Up and Whole Lotta History), rightly claiming its place on the album and becoming widely available at long last!
The Loving Kind arrived at a slightly weird juncture for Girls Aloud. A top ten position was far from guaranteed, but predominantly because they were enjoying one of their most commercially successful eras. The model of strategically planned release dates and multiple formats to galvanise sales became far less reliable once downloads were fully included in the chart. Thus, several challenges faced the single, albeit none of them relating to Girls Aloud's popularity. The Promise was still in the top 40 after three months, the Out Of Control album had sold over 500,000 copies, and digital sales of The Loving Kind had already seen it climb to #29 ahead of a physical release. Nonetheless, the track generated enough momentum – just – to reach #10. Despite being one of the group's lowest-peaking singles, it sold considerably more than many of their earlier hits that charted higher. The Loving Kind also became their third #1 on the UK airplay chart; a further sign of just how much the industry had shifted into Girls Aloud's corner.
A few years earlier, there might have been some question about who – beyond the group's fanbase – would buy a song like The Loving Kind or whether it would garner any meaningful radio support. But that was not the case in the late '00s. Girls Aloud commanded people's attention and were, quite simply, untouchable. Speaking of which…
---