Released: 3rd March 1997
Writers: Spice Girls / Richard Stannard / Matt Rowe
Peak position: #1
Chart run: 1-1-1-2-6-15-19-25-38-47-53-56-40-58-66
---
In what might just be the ultimate expression of girl power, the Spice Girls rounded off a phenomenally successful debut album campaign with a ballad dedicated to their mums.
Let's be honest; Mama gets short shrift much of the time. Not because it's a bad song – at worst, it's perhaps a tad mawkish – but because every other release from Spice was much better. The Spice Girls delivered a run of singles in Wannabe, Say You'll Be There, 2 Become 1, and Who Do You Think You Are (released as a double-A side with this track) that is easily up there as one of the best from any pop act, ever. However, Mama still served an important purpose because it underlined that beneath the group's riotous, rebellious energy lay a mantra of friendship and togetherness. It would be easy to dismiss the track as a gimmick. And certainly, this single being released the same week as Mother's Day was no coincidence whatsoever. However, that does Mama a disservice because, in its original guise, the song was at the heart of Spice, positioned midway(ish – it was track six) through the album as a five-minute epic. And there is something undeniably heartwarming and wholesome about the Spice Girls using their position to make such a declaration.
Inevitably, Mama received a radio edit for its release, with the third verse ("But now, I'm sure I know why, why you were misunderstood…") and chorus cut. Although, that doesn't prove to be particularly significant since the song uses a lot of repeated elements – with minor lyrical variations – while the production and arrangement remain unchanged. There's no point in pretending Mama isn't twee, but what else would it be, given the context? This is essentially a reverse nursery rhyme from child to parent; hence, the simplicity of the violin/cello melody complemented by gentle record scratches feels entirely appropriate. Similarly, the chorus: "Mama, I love you. Mama, I care. Mama, I love you. Mama, my friend. You're my friend" is composed with that same soothing reassurance. Cloying though it may be – too much so, for some people – Mama does what it does incredibly well.
Although the track is coming at the Spice Girls' personalities through a different lens, they are still present. There's a knowingly cheeky glint as Emma Bunton recounts: "She used to be my only enemy and never let me be free, catching me in places that I knew I shouldn't be", while Melanie B – characterised as headstrong and outspoken – offers a more reflective perspective: "I've had a lot of time to think about, about the way I used to be, never had a sense of my responsibility". Moments like this, where the group was able to show some humility and modesty, helped ensure there was always more to the Spice Girls than the bombastic stereotypes they were labelled with (and wholeheartedly embraced) early in their career.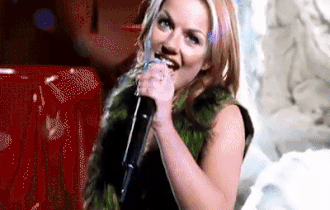 That doesn't mean Mama is an understated affair. Far from it. Although not entirely apparent at first, the vocals sound a little fuller during the chorus, and all becomes clear when it's revealed there's been a choir tucked in the background, who emerge to lead the middle-eight. It's the sort of overblown gesture that works in this context. After all, if the Spice Girls were going down the sentimental route, they may as well do so in grandiose fashion. And it works really effectively in complementing Melanie B's refrain (and Emma Bunton's harmonised ad-libs, of course): "Me loving you, you loving me, a love that's true, and guaranteed". Though Mama may not be right up there as the best example of the all-consuming Spice maelstrom, it is still every inch as triumphantly stirring a pop song as there could be.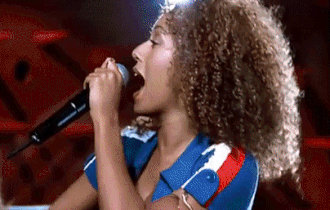 There is an element of the song that comes across as the Spice Girls conveying a gentle warning to their predominantly younger fanbase: "I didn't want to hear it then, but I'm not ashamed to say it now, every little thing you said and did was right for me"; however, it's pitched in just the right way to come across as sisterly advice, rather than a condescending lecture. Whether anyone heeded their advice is another matter entirely. Still, in hindsight, most of us would probably agree there were times when we could've been a bit more understanding of our parents' perspective. So, Mama does have its heart in the right place and probably isn't far off a sentiment many of us – eventually – came to appreciate.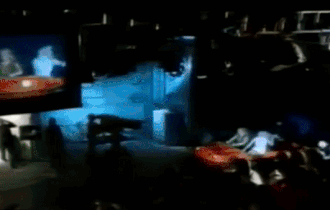 If what is now labelled as the official music video doesn't seem quite as it did in the '90s, that's because it's not. The original isn't hugely different; it's still based around the same footage of the Spice Girls in a studio performing to an audience. However, rather than starting with then perched on stools, they're seen bursting onto the set (Geri and Emma in a bright orange truck) to elicit a response from the crowd. Again, it was a reminder that hysteria surrounded the group wherever they went, even as the precursor to what was otherwise a relatively sedate affair by their standards. Either way, Mama allows the Spice Girls to shine the spotlight on their mums, quite literally, as all of them appear in the video. There are even some cutaway shots showing us more about their lives.
Mama employs a bit of artistic licence in blurring fact with fiction. Alongside scrapbook photos of the (actual) Spice Girls as children and the appearance of their mums, there's also footage of the group playing together as kids presented through a grainy, home camcorder aesthetic. Except it's not really them. They didn't grow up together or spend their pre-teen years dressed as nicknamed personalities. Using that footage could have been an entirely innocuous, thematic choice. Still, there was also a stigma attached to the Spice Girls as a manufactured pop act by some critics, as though that undermined their achievements or made the group less deserving. Thus, maybe there was an element of the video not going out of its way to rewrite history but merely offering an alternative timeline that could be taken at face value by those who didn't know any different.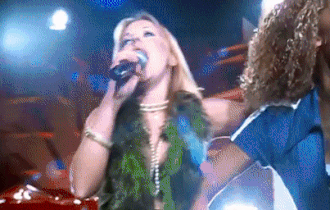 There wasn't any doubt that Mama/Who Do You Think You Are would debut at #1. The sheer popularity of the Spice Girls at this point made it a certainty. However, the fact the single was for charity also provided a reason for nobody else to go into direct competition with the group. Even so, first-week sales of 248,000 were astounding, considering this was the fourth single from Spice, especially given the album had already sold around two million copies and neither song was significantly different from the versions many people already owned. Mama/Who Do You Think You Are spent three weeks atop the chart and, with an overall total of 768,000, is the Spice Girls' sixth biggest seller. Meanwhile, Spice continued to dominate; it remained a consistent presence in the top five, eventually racking up 40 consecutive weeks between November 1996 and August 1997 – 15 of them at #1.
Although this single marked the end of the album campaign, it never truly felt like the Spice Girls went away. The absence of new music – until Step To Me in July, which bridged the gap between Spice and Spiceworld – didn't stop the group from being omnipresent. Between magazine coverage, official merchandise, and sponsorship deals, less is more never factored into the Spice Girls' marketing ethos. But when it came to their material, that's precisely the approach taken. The group made a ten-track album, plus a handful of B-sides, go a very long way. There was so much to comprehend through a relatively modest number of songs, meaning fans knew them all inside out, which is perhaps why the album evokes such indelible memories of this period.
Ultimately, Mama is rarely likely to trouble any discussion over favourite Spice Girls songs; and as a standalone release, this would've been a gear shift in the wrong direction. But paired with the almighty Who Do You Think You Are, this single epitomises the group's appeal and perfectly showcases both extremes of their personalities.
---