Released: 28th July 1997
Writers: Eliot Kennedy / Spice Girls
Peak position: N/A
Chart run: N/A
---
Pop enthusiasts from any era pre-streaming and downloads are well versed in the art of waiting to get their hands on the latest release from their favourite act. But Step To Me surely tested the resolve of even the most steadfast Spice Girls fan, as it lay down a series of hoops to jump through for one to claim ownership of the song.
We should start by acknowledging that Step To Me is not – and never has been – regarded as a proper single. At least, not in the truest sense of the word. But it was a "promotional single", nonetheless, released as part of the group's advertising campaign with Pepsi. The song wasn't eligible to chart, but it did manage to generate radio airplay and even received a live TV performance. Moreover, for a brief time, this single was the most important thing for fans of the Spice Girls. It arrived at the height of Spice-mania during the lull between albums. In truth, the group remained inescapably visible, but musically, Step To Me filled an agonising seven-month gap. Spice was not even a year old at that point, but such was the intensity of the hysteria around them, fans knew the debut inside out and had raked over every track. This single provided something new to obsess over but obtaining it was no mean feat. For Spice Girls fans to get their hands on Step To Me, they had to consume 20 cans of Pepsi and save the pink promotional ring pulls (no, you couldn't get them from your friends because everyone was saving for the same thing), send them to Pepsi HQ with a cheque or postal order for 50p and wait patiently for up to 28 days to receive a copy of the CD. Subject to availability.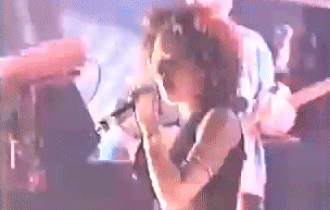 The irony is that for all that effort, Step To Me wasn't even a new song. Yes, that's right. The prize for completing this set of arduous tasks was a song recorded for Spice but deemed not good enough to make the final cut. However, it's testament to the sheer quality of their material at this point that even a scrapped album track could generate such fervent excitement. And while a proper release would inarguably have rendered it one of the Spice Girls' weakest singles, by any reasonable measure that means it's still a great pop song which deserves to sit proudly alongside material from the group's imperial phase.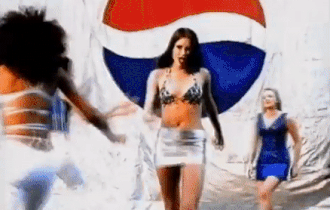 In hindsight, it's immediately evident that Step To Me belonged to the Spice-sessions. Although it was included on the Japanese release of Spiceworld, the track sits closer in sound to the rough bubblegum Britpop of the debut than the slicker, bombastic pop of the follow-up. What it does – rather conveniently – is showcase each member of the group doing what they do best. If the track was recorded before the Spice Girls had established distinctive personalities within their music, then you wouldn't know it. Melanie B bursts in with trademark sass to put her man in his place: "I can't believe what I heard yesterday, about your boasting and lying…", before later launching into a blistering rap (one of the group's most memorable, in fact) while Geri turns in a typically philosophical attempt at profound wordplay: "Small town big attitude, is more than just a state of your mind, but you and me belong to me and you".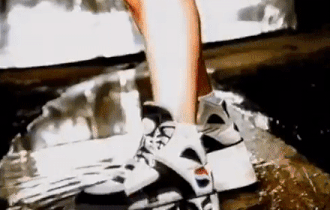 Where Step To Me comes alive is the brilliant pre-chorus which is handled by Emma and Victoria: "Now it's TIME, come prove your words to me, if you think you've got what it ta-a-akes, there's no TIME for your insecurities, I'm gonna wipe that smile off your fa-a-ace". It jumps out immediately due to the shift in tone; there's a sweeter, lighter-sounding pop melody here. But what makes it work is the vocal interplay between Emma – who takes the high notes – and Victoria – who takes the lower part before they come together. Whether they were the best singers or not was largely irrelevant within the Spice Girls; the group knew how to use their voices to the best effect within their material, and this is one such example. All of which leaves Melanie C, who isn't given the opportunity to shower Step To Me with her distinctive ad-libs. Instead, she delivers the verses with a striking sneer: "I know you boys ain't got nothing better to do, than try to keep your girl down". There's an unfettered bite to the performance here, offering an early glimpse of something we'd see much more of in her later solo endeavours.
In the absence of a music video, Step To Me was promoted with a live performance on TFI Friday, albeit one that was the complete antithesis of everything the Spice Girls represented – in theory – at that point. Without any meaningful visual to accompany the group, they were instead plonked in front of a live band, dressed predominantly in black and left to shuffle on the spot. It might well have been the simple show of artistic integrity they yearned for, but it was a far cry from the vivid pop explosion of Spiceworld that was fast approaching.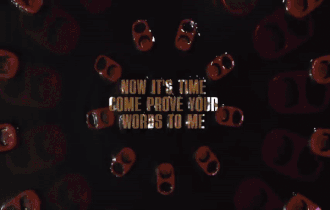 The weird thing about Step To Me is that until very recently, it had largely been erased from the Spice Girls timeline. The track received a digital release and lyric video as part of the Spiceworld25 reissue in 2022. Prior to that, however, the Pepsi-era was instead represented on the group's 2007 greatest hits compilation by Move Over. It was used extensively in television advertising in the '90s and thus may – perhaps – have been deemed more recognisable to a casual audience, but that belies how much of a big deal Step To Me was. The scale of the demand meant more than 500,000 copies of the promotional CD were distributed: that's the equivalent of Spice Girls fans spending £3.5 million on 10 million cans of Pepsi. Those are staggering numbers for a song that never appeared in the charts or on a studio album.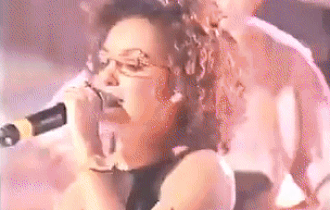 But perhaps more importantly, Step To Me is an essential part of the group's narrative. Although quickly forgotten once Spiceworld arrived, few songs better represent the scale of the group's commerciality at that point. They were quite literally everywhere. Almost any product that their core fanbase was likely to pick up – soft drinks, crisps, phonecards(!), watches, stickers, cameras, deodorant, lollies, pencils – had images of the Spice Girls emblazoned across it. Whether Step To Me was worth the effort needed to obtain it is largely irrelevant; for most fans of the group, owning it was not an option, such was the pull of the Spice-phenomenon at this time. For that reason alone, the track deserves a place on any future compilation of their material.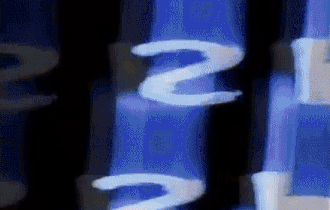 The immediacy with which music is available – not to mention legitimate concerns over using sugary drinks as an aggressive marketing tool – means something like Step To Me would never be achievable today. Nonetheless, it stands as a testament to how the Spice Girls at their peak could turn even a discarded album track into the must-have product of summer 1997.
---