Released: 9th March 1998
Writers: Spice Girls / Andy Watkins / Paul Wilson
Peak position: #2
Chart run: 2-4-7-11-12-17-29-36-53-52-55-58-57-59-70-X-69-52
Billboard Hot 100 chart run: 36-19-16-21-18-21-21-24-32-36-38-41-54-54-58-75-79-85-98
---
There's an inevitability that Stop is – and probably always will be – remembered chiefly as the song which ended a record-breaking streak of #1 singles for the Spice Girls. However, it's since emerged as one of the group's most enduringly popular tracks, and with good reason.
As with any other pop act who enjoys a period of intense success, there was always a degree of when – not if – the Spice Girls' would falter. Yet, they'd also established a status quo where it seemed almost absurd to contemplate that as a genuine possibility. The Spiceworld campaign had, to this point, trampled over any notion of the group experiencing a difficult second album; it duly reached #1 (along with the first two singles, Spice Up Your Life and Too Much) while also expanding their chart-topping prowess to the box office. Furthermore, every pitfall thrown in the group's direction – including the sacking of their manager, Simon Fuller – had been expertly navigated and the Spice Girls were now preparing to commence a 97-date world tour when less than a year beforehand, many critics doubted they could pull off a live show at all. Thus, of all the things likely to trip them up, Stop was probably not the thing most would have predicted.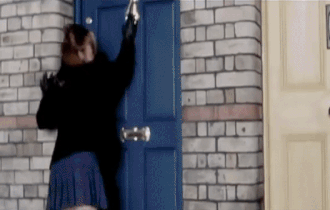 The song had been primed for release from the off, being performed – with full choreography – during the group's first live concerts in Istanbul (though it was among six tracks omitted from the VHS) and ITV's An Audience With The Spice Girls (an hour-long light entertainment show with an almost exclusively female audience) broadcast in November 1997. The announcement of Stop as the third single from Spiceworld was, therefore, almost perfunctory; nothing else was ever likely.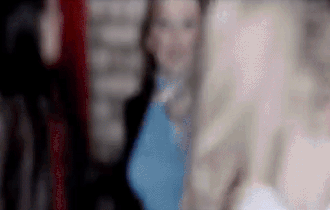 The story behind the track's composition is a familiar one. After Virgin Records announced the marketing campaign for a second Spice Girls album before any material existed, the group had to scramble around writing and recording in-between filming of SpiceWorld: The Movie. Thus, producers Absolute were left to patch together individual contributions (with the central concept coming from Geri Halliwell and Melanie C) and work them into a song. Like so much of Spiceworld, it's remarkable that the end product is as good as it is, given the chaotic way it was created.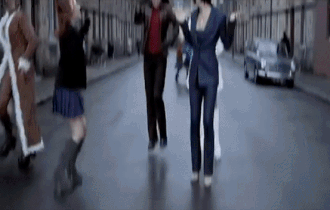 With its kick-drum beat and jazzy horns, Stop used Motown (or a '90s pastiche take on it, at least) as a broad reference point, although a more fitting comparison was Boyzone's Picture Of You, released around the time the Spice Girls worked on Spiceworld. The two are distinctly similar, though that's not to the detriment of Stop; if anything, it merely proves that Absolute – who produced both – had a clear handle on the style. The song works logically within the parameters established on the Spice Girls' second album, which incorporated more diverse influences than their debut, yet evokes a quaint charm (not least during the: "Do do-do do, do do-do do, do do-do, always be together; ba da-ba ba, ba da-ba ba, ba da-ba, stay that way forever" post-chorus) that feels immediately timeless.
Lyrically, it was never intimated that Stop was anything other than the Spice Girls brushing off the attention of an overeager admirer: "You just walk in, I make you smile, it's cool but you don't even know me; you take an inch, I run a mile, can't win you're always right behind me", and certainly the track functions perfectly well on that level. However, it offered insight (thinly veiled, at that) into the group's growing frustration with their management. They, evidently, could see how unsustainable the current situation was ("Don't you know it's going too fast, racing so hard you know it won't last…") and were – perhaps – also existentially aware that the furore around them may impose a shelf-life: "Caught in a craze, it's just a phase, or will this be around forever". It's a bittersweet juxtaposition to the buoyant production, which explains some of the group's actions – like sacking Simon Fuller – to try and regain some control. When Geri Halliwell later reflected on her reason(s) for leaving the Spice Girls a few months after Stop, she said she felt a loss of purpose; that the wheels of the machine would keep turning regardless of her presence. And there are early signs of that sentiment starting to creep into this song.
Beyond that, though, Stop is brimming with a giddy, playful togetherness that characterised the Spice Girls' appeal. Their friendship-never-ends vibe remains strong: "And we know that you could go and find some other, take or leave it 'cos we've always got each other", while the melodic and rhyming simplicity of the naggingly catchy chorus ("Stop right now, thank you very much, I need somebody with a human touch, hey you, always on the run, gotta slow it down baby, gotta have some fun") is consolidated with a memorable, easy-to-follow dance routine. Indeed, everything follows the defining principle of Motown, which was avoiding over-complication; immediacy was seen as key in appealing to universal audiences. That's something the Spice Girls already knew how to do. Still, by dialling down on the raucous energy of Wannabe and Spice Up Your Life a tad, Stop presents a convincing case to be the song that encourages participation from anyone and everyone, right through to Melanie C's singalong ad-libs: "Sto-o-o-o-op right now, we wanna thank you, wanna thank you, stop ri-i-i-i-ight now, thank you very much, thank you very mu-u-u-uch". As a commitment to bringing the sound and spirit of Motown into the '90s, it's exceptionally well executed.
Given the subtext of the lyrics, one of the notable aspects of Stop is the B-side: an audio recording of Ain't No Stoppin' Us Now with Luther Vandross from the TV broadcast of An Audience With the Spice Girls. Quite coincidentally, it provides a working example of how demand on the group routinely meant cutting corners to fill out their singles. In this case, the televised performance was live (it included a missed cue which has been edited out of the recording), but the Spice Girls were singing along with the original backing vocals, which remain fully audible. Thus, there are moments – particularly during the: "S-T-O-P-P-I-N, ain't no…" section – where their voices develop an unlikely-sounding gospel tone that clearly isn't them. The song itself is tremendous fun (as to be expected, given it's essentially the Luther Vandross version), but the arrangement is brazenly slapdash. It proves a point of how the Spice Girls – even at the height of their fame as one of the biggest acts in the world – were often afforded little time to do the actual pop music bit as properly as they might have liked.
The music video for Stop was filmed in Ireland and leans into the retro angle of the song as a celebration of 'the good old days'. It shows the group as part of a stereotypical working-class community; they knock on each other's doors (Geri Halliwell's is timed to perfection with the beat) and join in with playground activities, like skipping and pat-a-cake before crashing a working men's club where the track is performed for a sea of punters whose reactions vary from enthused to disinterested. It's an undeniably twee concept, but the Spice Girls were – allegedly – eager for the video to have a more authentic, real-life look (perhaps, in some part, driven by the disillusionment with their level of fame), which is precisely what they got. Yet, while the group immerse themselves in the experience, right down to the on-brand styling, there is something dissonantly jarring about these two worlds colliding that just doesn't quite click.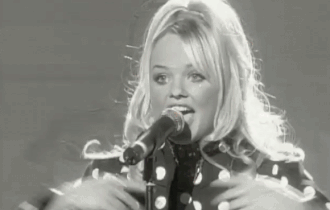 It's not as if the retro-with-a-modern-twist idea is without merit, though, because the staging of Stop at the 1998 Brit Awards took a similar approach and arguably did it much better. The Spice Girls arrived on stage, with the visuals broadcast in black-and-white until the end of the first chorus. They transitioned into vivid technicolour when the group removed their coats, revealing '60s-inspired outfits. Stylistically, there's room for them to theme the performance and do something a little different while maintaining a tone coherent with their status as superstars.
Of course, only one thing mattered in the end, and Stop ultimately became defined by its chart performance. The song 'only' peaked at #2 in the UK behind Jason Nevins vs Run-DMC's It's Like That, causing a degree of consternation among fans and a media narrative that quickly – and in some cases, gleefully – painted the situation as a bit of a disaster. So, it's easy to forget that the track was – by almost any standard other than the Spice Girls' own – still successful. First-week sales of 115,000 copies would have been enough to top the chart many other weeks during the year. Furthermore, Stop picked up decent radio support (reaching #3 on the airplay chart) and maintained the Spice Girls' commercial profile globally, including America, where it peaked at #16 on the Billboard Hit 100. ​​
In 2007, a fan campaign called "Stop To The Top" aimed to get the track to #1 through digital sales. It didn't work – instead re-entering at #78 – but since then, Stop appears to have organically found an audience through streaming and downloads. In 1998, its total sales were 331,000 copies; they now sit in excess of 704,000, which is a resounding demonstration of the song's enduring appeal.
Understandably, Spice Girls fans have sought to unpick what went wrong with Stop that meant it didn't have the same commercial pull as the group's earlier singles: the formatting – predominantly consisting of live tracks and remixes – wasn't hugely exciting; promotion was limited due to tour rehearsals, and the song was unchanged from Spiceworld, which had sold well over a million copies by this point. But none of those factors was particularly unique to Stop, and it's not as if the Spice Girls weren't still big. However, they just happened to run into something even bigger on this occasion. Momentum for It's Like That had been building since its release in Europe and America the previous year so that by the time the track reached the UK, success was all but inevitable; the only question was on what scale. It sold 242,796 copies to debut atop the chart, remaining there for six weeks and going on to be a million-seller (the 20th biggest hit of the '90s, in fact). So, for all that fans may have been disheartened by the group's run of #1 singles coming to an end, there is some consolation in the fact that they were bested by a phenomenon.
To a certain extent, Stop remains the odd one out of the singles released from the Spice Girls' three studio albums. But it's aged well, perhaps precisely because the track never sounded wholly current in the first place. Even so, this was a moment where the group became fallible. Up until now, critics – and there were plenty of them – had come up against a seemingly impermeable barrier that surrounded everything the Spice Girls touched. That wasn't the case any more, and it came just as cracks were beginning to form behind the scenes, which ultimately resulted in Geri Halliwell quitting before the release of their next single. The group's imperial phase wasn't quite over yet – they'd score two #1 singles in 1998 – but Stop did mark a turning point where something changed, even if it wasn't entirely clear to what extent.
---