Released: 21st July 1997
Writers: Andy Watkins / Paul Wilson / Eliot Kennedy / Ronan Keating
Peak position: #2
Chart run: 2-7-10-14-17-24-39-51-58-56-51-54-57-68-55-67-53-55
---
After several years of perching on stools, Boyzone ditched the ballads to partner with Rowan Atkinson's Mr Bean and deliver a brilliant, retro-inspired track. 
Picture Of You isn't the first time Boyzone released an uptempo single (So Good – which reached #3 in 1995 – remains criminally overlooked). It was, however, the first that came after they'd established a marketable identity as purveyors of doe-eyed boyband balladry. Having effortlessly slipped into the gap left when Take That split in 1996, the group's second album – A Different Beat – sold over 600,000 copies and earned them two #1 singles. While a follow-up seemed likely to stick with that formula, Picture Of You instead represented a shift in sound, albeit with a significant caveat. It was attached to the soundtrack for Bean: The Ultimate Disaster Movie, which saw Rowan Atkinson's titular character make his big-screen debut after concluding a successful run of TV shows. Thus, as much as this was a coup for Boyzone, on the off-chance that the song wasn't successful (a highly improbable outcome, given it came off the back of eight consecutive top-five hits), it could have been quietly disregarded as the lead single for their third album and exist instead as an inconsequential side-project.
Picture Of You was co-written and produced by Andy Watkins and Paul Wilson of Absolute, who also worked with the Spice Girls on Stop a short time later. In hindsight, there are a lot of parallels between the two songs as a '90s homage to Motown. The beat runs at a slightly slower tempo here, and the recreated horn instruments may be arranged in a different melody; nonetheless, Picture Of You unmistakably provided a template from which Stop was subsequently fashioned. Yet, despite both emerging with similar production traits, there's enough between them to exist as separate entities, not least because the distinctive stylings of their respective artists – and the intention of this song, in particular – creates a clear point of difference.
As soundtrack singles by major pop acts go, Picture Of You is composed with an impressive commitment to the source material. The plot of Bean: The Ultimate Disaster Movie involves Mr Bean helping transfer a painting (Whistler's Mother) to Los Angeles, where he's mistaken as an art expert and invited to speak at the formal unveiling by gallery curator David Langley. High-brow this is not, and nor was anyone expecting it to be; slapstick comedy ensues as – despite his best efforts – the charade of Mr Bean's real identity unravels.
Picture Of You thus refers quite literally to the central plot strand, while the lyrics expand on the predicament David Langley finds himself in: "I let you in and you let me down, you messed me up and you turned my life around, left me feeling I had nowhere to go, I was alone, how was I to know that…". Of course, familiarity with the movie isn't a prerequisite; the song is never that specific. Even so, it does add some depth to the writing, which is all the more impressive considering the appeal of Mr Bean is based on physical – mostly non-verbal – humour. Picture Of You is certainly light-hearted and fun; this is, after all, a single whose artwork depicts a grinning Mr Bean as an honorary sixth member of Boyzone while the rest of the group gaze moodily into the camera. But tonally, the track is nowhere near as silly as it could've been given the context, functioning as a pop song in its own right with the same likeable sincerity of Boyzone's earlier material.
There are elements of Picture Of You that – intentionally or not – feel knowingly playful. The oft-parodied eccentricities in Ronan Keating's voice seem even more pronounced than usual ("Didn't they say that I would make a mish-take, didn't they say you were gonna be troub-uh-le, people told me you were too much to take, ah couldn't see it, ah didnwanna know"), while the record loop-esque transition into the final chorus: "…The only one to help ma-ay-ay-ay-ay" is giddily absurd. Yet, they sit logically within the retro-inspired production, which gives Boyzone an opportunity to kick back and cut loose. The hooky, uplifting chorus: "I had a picture of you in my mind, never knew it could be so wrong, why'd it take me so long just to find, the friend that was there all along" is delivered with a confident, energetic swing that proves to be something of a revelation. Nobody had questioned the group's talent, but Picture Of You takes things up another level in terms of Boyzone having honed and mastered their craft; it's a standard that continued into the development of their third album, Where We Belong.
The music video for Picture Of You captures just how much Boyzone embraced the chance to do something a little different with this single. And in some respects, it's important they did. The group's personality could quickly have become defined by their proximity to sombre balladry; so, to have them all dressed as Mr Bean and performing goofily alongside Rowan Atkinson in character presents a side of Boyzone seen infrequently to those outside their fanbase. The gently daft scenarios – like them driving a car that wobbles from side to side – often don't require the group to do much more than play along and look bemused, but it works. While elements of the video are exaggerated and outlandish (there's some Mr Bean-inspired choreography…), they come across as a far truer portrayal of Boyzone's temperament in many ways. Even shots featuring just the five of them – plus a live band – in the street are relaxed, carefree and more natural than the intensely forlorn roles they usually occupied.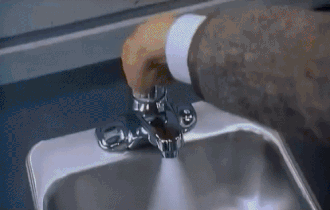 A version of the video exists with clips from Bean: The Ultimate Disaster Movie; besides a notable plot involving the disaster that befalls Whistler's Mother, many of the other jokes and narrative beats are featured (including several reused from the TV show). That's not necessarily a glowing endorsement of the film's depth, but it does create a tenuous link with some of the sequences featuring Mr Bean and Boyzone together. More effective is a stylistic choice to bathe the visuals in a warm orange-yellow filter gives them a nostalgic haziness perfectly suited to the song's quintessentially timeless charm.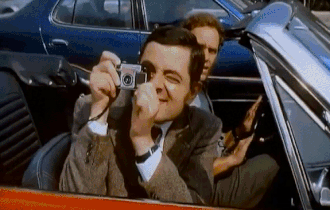 In all likelihood, Picture Of You would have been a success whether it was associated with Bean: The Ultimate Disaster Movie or not. It certainly didn't harm the song's commerciality that the film was a commercial hit, though; the fifth highest grossing of 1997, in fact (critical opinion was rather less unanimous). It also allowed the track to be nominated for – and win – an Ivor Novello Award for Best Original Song. Picture Of You ultimately peaked at #2, selling 280,000 copies overall (the 48th biggest-seller of the year) and holds a record as Boyzone's longest-running single on the chart, spending 18 weeks in the top 75. It's perhaps an unexpected achievement for a track that isn't necessarily considered among Boyzone's best-known hits – indeed, it was outsold by almost every single released from Where We Belong – but one which underlines Picture Of You's appeal.
Following this single, Boyzone quickly reverted to trademark balladry for the remainder of the campaign. Considering Where We Belong went on to be their most successful studio album by a considerable margin, that proved a very sensible strategy, however enjoyable a diversion Picture Of You was in the meantime.
---