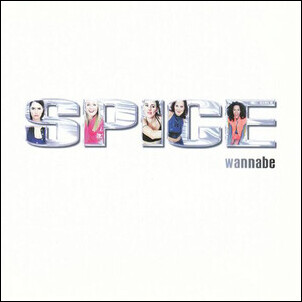 Released: 8th July 1996
Writers: Spice Girls / Richard Stannard / Matt Rowe
Peak position: #1
Chart run: 3-1-1-1-1-1-1-1-3-4-8-10-16-21-29-32-30-37-54-72-74-71-72-59-57-70
Billboard Hot 100 chart run: 11-6-4-2-1-1-1-1-2-2-2-2-3-5-6-10-13-20-25-28-31-38-45
---
Wannabe is among the most discussed and dissected songs in existence, though that's hardly surprising when it changed the face of pop music forever. All in under three minutes, as well.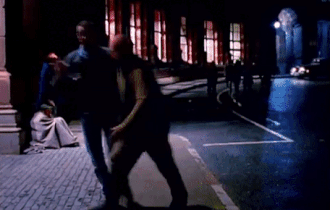 The arrival of the Spice Girls was a watershed moment in 1996, although their overnight success story was several years in the making. The idea behind the group stemmed from Bob and Chris Herbert of Heart Management, who felt there was a place in the industry for a female counterpart to the slew of boybands dominating the chart. Auditions were held in 1994, and after several rounds, Melanie C, Melanie B, Victoria Adams, Geri Halliwell and Michelle Stephenson were chosen to form Touch. However, after several months of working on material (none of which was ever used) and honing their skills as an all-singing, all-dancing girl group, Michelle Stephenson left. There's some discrepancy over the reason: she claims that she didn't like the direction Touch were taking and left of her own volition to look after her unwell mum. On the other hand, Chris Herbert stated that Michelle Stephenson was fired from the band – though they still hadn't signed a contract with Heart Management – as she didn't fit in. Either way, it was evident that the group dynamic was not quite right. Now one member down, their vocal coach recommended her former pupil, Emma Bunton, as a possible replacement. Now with everyone on the same page, the completed line-up of Touch could continue preparing for their launch.
Except, that isn't what happened. It was coming up on a year, and the group weren't getting anywhere. They had – at least – decided on a new name: Spice, but very little else had changed, and they remained without contracts or a clear direction. Finally, at the end of 1994, Bob and Chris Herbert set up a showcase so the group could meet some writers and producers; among those present was Richard Stannard, who was so impressed that he reported back to his colleague Matt Rowe. The pair began working with Spice shortly afterwards, and the positive buzz from the showcase prompted Heart Management to offer the group a contract…which they declined. With a growing team of people who got what they were about, Spice decided to go it alone….but not before retrieving master copies of the material they'd been working on – including a demo of Wannabe – to take with them.
Pursuing the contacts they'd made, the group tracked down Eliot Kennedy, who – along with Absolute – continued writing and recording with them. Indeed, by the time they caught the attention of Simon Fuller, a lot of the groundwork for Spice's debut album had already been laid. Signed to his management company, 19 Entertainment, there was now considerable interest from several record labels, and it was Virgin Records who landed a multi-album deal with the group. Following another revision of their name (a rapper called Spice 1 scored a string of top-five albums on the US R&B chart during the '90s), the Spice Girls were recognisably taking shape. There were just a few more hurdles to overcome: they had to convince the largely male-dominated music industry that there was a demand for female pop groups; and needed a debut single to make that point. The Spice Girls knew Wannabe was the song to do that but had to convince Virgin Records and Simon Fuller to trust their instinct.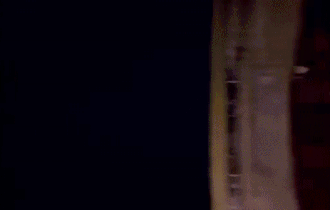 The label wanted to lead with Say You'll Be There or Love Thing, both of which were perceived as an easier sell from a critical perspective, which is probably true. They even had Wannabe remixed by Dave Way to turn it into a scratchy R&B track. But the group didn't see that as the right approach. Wannabe needed to go directly to their target market as a larger-than-life pop song to make this work, which is essentially what it did and continues to do. This is a mission statement that outlines precisely who the Spice Girls are, what they're all about and why people should care about them. It's packed full of readily quotable lines (everyone of a certain age has surely experienced: "I'll tell you what I want, what I really, really want" being used entirely out of context) and shifts the narrative to show women as being arbiters of their own destiny. It's worth pointing out that Eternal – whose part in the '90s girl group renaissance is all too often overlooked – were already selling this mantra with their 1995 album, Power Of A Woman. What the Spice Girls did was package it in a blunt and non-negotiable manner: "If you want my future, forget my past, if you wanna get with me, better make it fast, now don't go wasting my precious time, get your act together, we could be just fine", putting them firmly in the driving seat.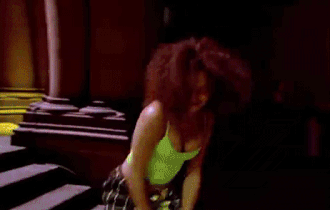 As chaotic as Wannabe sounds, its arrangement is incredibly clever. A big selling point of the group was the notion of their distinct personalities, rather than one or two lead singers with the other members confined to the background, as was reasonably standard for pop acts. That's what the verses – performed with rote turn-taking – showcase: five individuals contributing in their own way (although, strictly speaking, there were only four as Victoria was absent from the writing session and infamously didn't get any solos, which was taken as early evidence by some critics that she couldn't sing). But the magic happens when they come together on the chorus: "If you wanna be my lover, you gotta get with my friends, make it last forever, friendship never ends; if you wanna be my lover, you have got to give, taking is too easy, but that's the way it is". Wannabe, as it turns out, isn't a love song. It's an affirmation of friendship, and few tracks have ever radiated the giddy exhilaration of that tight-knit closeness as the Spice Girls do here. They're not a closed unit, either. The whole thing is an invitation to be a part of the gang.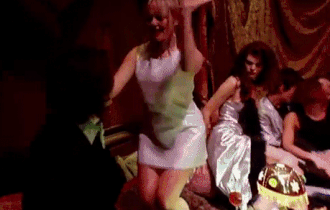 The song had an air of mystique as people tried to decipher the lyrics. What was meant by: "I wanna really, really, really wanna zigazig ah" (allegedly a sleight against a musician using the same recording studio who disapproved of pop groups) and was the rap: "… we got G like MC who likes it on an E-asy V doesn't come for free, she's a real lady" really alluding to Geri and Melanie C dabbling in illicit drug use? Wannabe doesn't always make sense, but neither did it need to. Maybe there was a deeper meaning, but trying to retroactively attach that now almost destroys what made the track work so well in the first place. Its identity is one of youthful banter and knowing in-jokes whose purpose can be understood even if their origin is unclear or has long since been forgotten.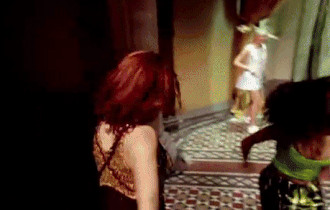 Of course, no discussion of Wannabe is complete without mentioning the immense Motiv8 Vocal Slam Mix. It's sometimes easy to forget that amidst the furore around this single sat a fundamentally well-written pop song. The remix draws out composite parts of it – like the: "Gotta get with my friends" hook – and showcases them around a euphoric, hi-NRG dance beat. It's not just a case of taking the track to a new level of exuberance, though that is undoubtedly part of the appeal. In hindsight, the Motiv8 Vocal Slam Mix represents a point where the defining sounds of the early and late '90s meet in the middle, resulting in six minutes and 20 seconds of sheer magnificence.
The music video for Wannabe is so integral to the overall package that it's almost impossible to imagine the song had ever been a separate entity. Presented as a one-take sequence (though there are two discrete cuts barely noticeable as the camera swivels), it follows the Spice Girls as they gatecrash a party and cause havoc among the eccentric, offbeat revellers.   So much of what is seen of the group here became permanently ingrained as integral features of the characters they inhabited: Emma's hair is pulled into pigtails, Melanie C does a backflip on the table, and Victoria wears a little black dress. Save for the dance routine performed on a staircase – undoubtedly one of the most iconic images of the '90s – Wannabe looks authentic and unrehearsed as the Spice Girls glance behind them to avoid bumping into furniture. And while the camera is constantly shifting focus to keep up with whoever is in the foreground, it doesn't feel as if everyone else is just waiting off-camera for their cue because something is happening everywhere as the shots zoom out and pan around.
Far from alleviating Virgin Records' concerns over Wannabe, the label was reportedly aghast, and plans were drawn up for an urgent re-shoot. But, once again, the Spice Girls insisted that this was the right way to launch them. Thus, with some trepidation, the video was sent to The Box, where it became an immediate success. At one point, Wannabe accounted for almost 15% of the 250,000 requests made to the channel each week. If that translated into sales – and there was no reason it shouldn't, given the cost of dialling in was comparable to a £1.99 new release CD single – then the song was almost certain to be a hit. Certainly, it drove home the realisation that while rotation on MTV carried status, a channel with wider reach where the audience was ostensibly controlling content (the system was open to label manipulation) was a reasonably reliable way of gauging reaction.
There was a sense with Wannabe of something seismic unfolding in real-time, and that was mirrored in the way the single trended commercially. It sold 59,071* copies to enter the chart at #3 – behind Gary Barlow and Fugees – before ascending to #1 as sales initially grew week-by-week and then gradually subsided (108,000 / 154,000 / 150,000 / 145,000 / 125,000 / 110,000 / 90,000). Similarly, the track was only at #27 on airplay the week it debuted in the top three. However, radio jumped on Wannabe when it became apparent what was happening, and the song quickly climbed to #3. Though Virgin Records had given the single a decent marketing push, this wasn't merely the execution of a well-realised PR strategy. It started big – as was the aim – then snowballed to become bigger and bigger. Things never seemed out of control, but there was certainly enough spontaneity to create genuine enthralment at Wannabe taking on a life of its own, and no one quite knowing where it was headed. In the end, the track sold 1.3 million copies (though its combined total with streaming exceeded two million in 2021), was the second biggest hit of 1996, the 12th biggest of the '90s and remains among the most successful – and recognisable – singles of all-time in the UK.
*Wannabe's first-week sales were initially reported as 73,000. However, data for the 1994 – 1996 period has been revised by the Official Charts Company as it was deemed that the multiplier used to estimate sales from independent stores – which were impractical to collect on a weekly basis – was too generous.
Virgin Records intended the Spice Girls to be an international act from the start. Wannabe was actually released in Japan several weeks before the UK, meaning some of their earliest performances on Top Of The Pops came via satellite link as the group was out of the country. The song went on to be such a success around the world that it's claimed to have topped the chart in 37 countries, including America. Wannabe wasn't released there until 1997 and debuted at #11 on the Billboard Hot 100: a record at the time. It didn't take long to reach #1 and went on to be the 10th biggest hit of the year, and finished as the 35th most successful single of the decade.
It's easy to judge Wannabe with a degree of cynicism given how quickly the Spice Girls became a brand and a licence to print money, with their image soon appearing on every type of merchandise imaginable. But truthfully, everyone at the start was clamouring for a piece of the group. Some will argue that there's not been another pop phenomenon since that compares to the Spice Girls. And maybe it's true (that's certainly how it feels). However, with the benefit of hindsight, the more likely truth is that you can only be the right age to go through something like this once in a lifetime. Their impact was sizable enough to register with most people. However, for their mostly younger, early/pre-teen audience, it was the first experience of an intense, all-consuming fandom: knowing the songs inside out, buying the merchandise, reading every interview, going to the (eventual) tour, being part of the gang; and it was all so readily available. The Spice Girls happened – directly or indirectly – to everyone and on such a scale that, whether you liked them or not, they came to represent a specific window in time.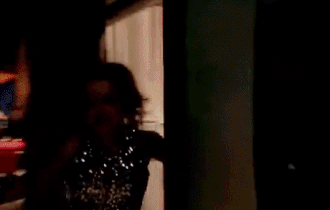 Wannabe still perfectly captures the riotous energy with which the group burst into the charts, and the frantic scramble to make sense of what was happening. In theory, many aspects of the Spice Girls could be emulated; and let's face it, that's precisely what record labels tried to do in the ensuing years, though more attempts ended in failure than success. And while the cultural landscape would continue to evolve with the resurgence of pop music, it could never be put back to how it was before. That's why the Spice Girls and Wannabe, in particular – along with the perfect chain of events that unfolded – remain so unique.
---