Released: 15th December 1997
Writers: Spice Girls / Andy Watkins / Paul Wilson
Peak position: #1
Chart run: 1-1-3-9-19-30-42-51-36-41-53-59-64-62-53
Billboard Hot 100 chart run: 22-9-11-11-15-24-30-33-38-42-45-54-61-59-59-72-85-82-87-89
---
It was that time of the year again as the Spice Girls slowed things down in a bid to score a second Christmas #1. And was there ever really any doubt that this would become the group's sixth consecutive chart-topper?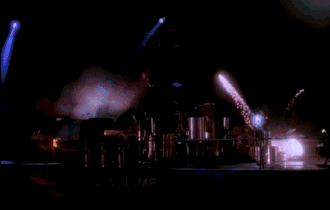 Too Much – like most of the Spiceworld album – came to existence in an arduous way that should, by rights, never have resulted in an end product as good as it was. In mid-1997, the Spice Girls turned up at the Cannes Film Festival to announce they'd shortly start shooting a movie. At roughly the same time, Virgin Records began planning a marketing campaign for the group's second album. Both would arrive before the end of the year. There was just one problem: no new music had, at this stage, been created. What subsequently ensued was a process where writing and recording teams were installed on the movie set, with the Spice Girls stopping by in between takes – sometimes days apart – to contribute lyrics or vocals. The fact that Too Much, which was pieced together by Andy Watkins and Paul Wilson of Absolute, ended up sounding as it did was no small feat because amid the chaos of its composition emerged a mature, serene ballad.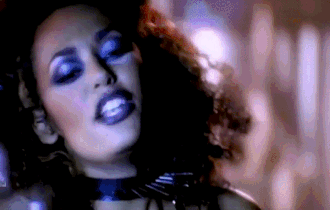 For better or worse, the song stands out among the singles from Spice and Spiceworld as one of the group's most strait-laced – perhaps even mundane – efforts, which is to say that while perfectly enjoyable, it isn't quite subject to the same degree of hysteria that accompanied their other releases. Indeed, Too Much could be seen as primarily functioning as a vehicle to promote the Spice Girls' wider projects. The aesthetic was themed around Spice World: The Movie. And, while featured prominently as the opening number, it would be a stretch to class Too Much as a soundtrack single since 14 songs from their two albums were worked into the film in total. Artwork for both CDs also boasted a free postcard offering an early look at the character models from the Spice Girls' upcoming PlayStation game (those early 3D polygonal graphics are not forgiving). There was enough here to satiate the group's ardent fanbase, but it did feel – for perhaps the first time – that the music had taken a back seat somewhat.
Too Much is composed as a bluesy orchestral ballad that wouldn't be out of place in a jazz lounge, while soulful '70s stabs and a wobbly synth line maintain a gentle beat. Yet, though the song flirts with retro elements, it never does so to the point of coming off as intentionally pastiche. Instead, the Spice Girls' usual panache is toned down and channelled into an altogether demure and – for the most part – understated performance.
The vocals were broadly arranged in the style of doo-wop with a higher melody (Emma Bunton), middle/lower parts (Geri Halliwell, Victoria Beckham and Melanie B) and ad-libs (Melanie C). It works very effectively, too, which is to be expected, given that's where their voices tended to fall naturally anyway. Melanie B's gravelly introduction: "Love is blind, as far as the eye can see, deep and meaningless, words to me", oozes warmth, while Emma Bunton's: "Easy lover, I need a friend, road to nowhere; twist and turns but will this never end" has a trademark cheekiness that now blossoms with womanly charm. Geri Halliwell brings a vampish allure to her section: "Unwrap yourself from around my finger, hold me too tight or left to linger", and Victoria Beckham delivers hers with terse preciseness: "Something fine built to last, slipped up there, I guess we're running out of time too fast". Critics always seemed to want to draw a dissonance between the Spice Girls' success and vocal ability (as if the two needed to correlate), so there's a sense of confident defiance in the group choosing to expose their voices like this.
That being so, in many ways, Too Much is Melanie C's song. Her hooky pre-choruses: "Well my dear you'll know that he pleases me (pleases me), but short term solution ain't no resolution, that ain't no release for me" are where the track swells and sparks into life. Similarly, the chorus itself: "Too much of something is bad enough, but something's coming over me to make me wonder; too much of nothing is just as tough, I need to know the way to feel to keep me satisfied" evokes a cosiness that reads as appropriately seasonal without being festive in any specific way whatsoever. But it's never truly complete until the addition of Melanie C's: "Bad ENOUGH" and "Just as TOUGH" ad-libs. However, it's the dramatic, brassy middle-eight that serves as a theatrical centrepiece to the track: "What part of NO don't you U-U-UNDER-stand (UNDERSTAND! UNDERSTAND!), I want a MAN, not a BOY WHO THINKS he CA-A-A-A-AN…BOY WHO THINKS he CA-A-A-A-AN" and cements her as the lynchpin of Too Much.
Despite ample opportunity for the song to follow the crescendo and come to a heightened, bombastic conclusion, it doesn't take that route. Instead, Too Much comes to an elegant, low-key close with a deep – and at times barely audible from the orchestral production – repeated outro: "Too much of nothing so why don't we give it a try, too much of something we're gonna be living a lie"; the gradual fade lasting more than 30 seconds. Compared to the frenetic pace of songs like Wannabe and Spice Up Your Life, which squeezed an awful lot into less than three minutes, Too Much, by contrast, allows for some indulgence in the musicality of the piece. Even with a radio edit that trimmed 40 seconds from the running time of the album version.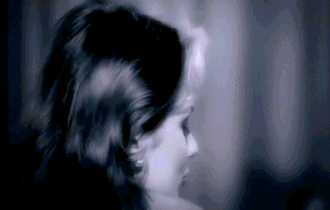 With the Spice Girls being pulled in every direction to promote Spiceworld and fulfil a plethora of sponsorship/merchandising deals, the music video for Too Much gets around that by being comprised of five extended solo sequences, which don't require the group to appear together. Appropriately enough, each is themed around a movie: Victoria Beckham is Catwoman from Batman Returns, the post-apocalyptic setting of Melanie B's is inspired by Mad Max Beyond Thunderdome, Emma Bunton's swirling bedroom is based on Poltergeist, Melanie C features in a Chinatown-styled homage to Year Of The Dragon, while Geri Halliwell channels Rita Hayworth in Gilda. The influences are broad – and most relatively obscure for the Spice Girls' fanbase – but the shots experiment with distinct filmic looks, like a greenish hue (Melanie C), black-and-white (Geri Halliwell) or slightly washed-out (Emma Bunton) and look impressive.
Nonetheless, the group's appeal was so intrinsically built on togetherness that separating them does mean they're suddenly dependent on the concept to sustain attention, and there is, perhaps, a sense of it veering into style over substance. Fortunately, an alternative version was created, which supplemented the video with footage from SpiceWorld: The Movie via some thoughtfully planned transition shots. Little of it is related to the song, which does – to a certain extent – turn Too Much into an extended teaser trailer. But it does restore a welcome sense of the Spice Girls functioning collectively, even if artificially so, which changes the dynamic of the video for the better.
An absence of any major new releases going up against Too Much suggested the commercial result was seen as a foregone conclusion. But it wasn't quite so. Competition came instead from Teletubbies Say Eh-Oh! and Perfect Day, both of which were released several weeks earlier and enjoyed better first-week sales than Too Much. However, 252,000 copies gave the Spice Girls enough momentum to claim the Christmas #1 ahead of Teletubbies (who sold 203,000) and their sixth consecutive chart-topping single overall. Strategic timing may have been more of a factor than usual for the group, but their commercial stronghold was unrelenting. Spiceworld remained #2 on the album chart and – nine weeks after it was released – ended as the fourth biggest-selling album of 1997, immediately behind their debut, Spice. Therefore, it was little surprise to anyone when Spice World: The Movie duly conquered the Box Office chart after opening in cinemas on Boxing Day.
What may, though, prove unexpected is that Too Much ended up being the Spice Girls' biggest – or at least, highest-charting – single from Spiceworld in America. It peaked at #9 on the Billboard Hot 100 shortly after being released in February 1998 (Spice Up Your Life and Stop reached #18 and #16, respectively). In part, it helped that the track garnered support from Adult Contemporary radio, where 2 Become 1 had been so popular. But Too Much was also a bit more separated from the melee of trying to cram the Spice Girls' debut album campaign into a much shorter time frame than the UK while following a simultaneous global launch for Spiceworld (hence running out of time to release Mama/Who Do You Think You Are in America). So there was subsequently a bit more room for Too Much to breathe, and its popularity also helped Spiceworld achieve a new peak of #3, having previously debuted at #8 and climbed no higher than #6 in the interim.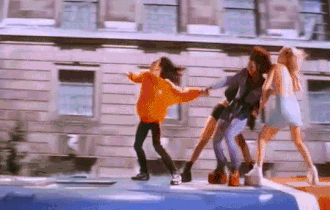 Tellingly, Too Much is the lowest selling #1 Spice Girls single from their first two albums (Stop sold less but peaked at #2). And that's probably a fair reflection of how fondly – or not, as the case may be – it's remembered. Yet, the scale of the phenomenon was so all-encompassing at this stage that the group's continued success seemed inevitable. But the wheels were about to start coming off, and 12 months later, when they claimed a third Christmas #1 single, the Spice Girls were in a very different place to the one they currently occupied.
---