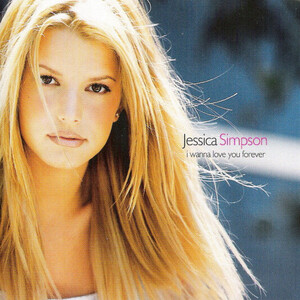 Released: 10th April 2000
Writers: Sam Watters / Louis Biancaniello
Peak position: #7
Chart run: 7-17-20-26-36-44-56-55-57-X-X-69-68
Billboard Hot 100 chart run: 69-40-33-25-15-9-5-5-3-3-3-3-3-5-8-12-19-31-42-54
---
With Britney Spears and Christina Aguilera riding high in the charts, Jessica Simpson's arrival marked the next phase of the teen pop girls' takeover. In the UK, at least.
Unlike her peers, who were both graduates from The Mickey Mouse Club, Jessica Simpson had unsuccessfully auditioned for the show. Instead, she signed to Proclaim Records and spent her early teen years recording a gospel album and touring the Christian-rock circuit. But before the album could be released, Proclaim Records went bankrupt. Undeterred, the Simpson family funded the album's completion and sold it independently at Jessica's gigs (evidently, they pressed enough of them to ensure that it eventually made its way onto the internet). However, it wasn't until 1997 that she landed a new record deal with Columbia after securing an audition with Tommy Mottola. Finally, it seemed as if things had turned a corner (although we now know that one of the first things she was ordered to do as a 17-year-old was lose a stone because "That's what it takes to be Jessica Simpson"…).
Allegedly, Tommy Mottola promised that he'd release her album within six months, which could – in theory – have changed the entire dynamic of the bubblegum pop market. Quite why Columbia dragged their feet is anybody's guess, but by mid-1999 and the time I Wanna Love You Forever arrived as her debut single in America, she'd already been beaten to the punch by Britney, Christina and Mandy Moore. In the UK, she at least managed to claw back some ground as this single arrived several months ahead of Candy. Either way, while there was inevitably a degree of scepticism about Jessica Simpson as yet another variation on a now-established formula, Tommy Mottola and Columbia had anticipated where she would sit within an increasingly crowded market, and she needed her rivals to have come first. Fundamental to the marketing of I Wanna Love You Forever – and indeed her mainstream debut album Sweet Kisses­ – was that Jessica Simpson represented the antithesis to the thinly-veiled sexuality that her rivals were trading on. For audiences (or more likely their concerned parents) who wanted virginal wholesomeness, this is where you would find it.
And what better to sell that image than a soaring power-ballad. I Wanna Love You Forever allowed Columbia to re-assert the vision they'd used to steer Mariah Carey to phenomenal success during the '90s. As her marriage to Tommy Mottola had broken down, she'd gained more and more creative control over the music she was releasing. Around this time, it was no secret that Mariah's enthusiasm for hip-hop and R&B was not shared by Columbia, who continued to focus promotion on her ballads. Thus, it does feel as if Sweet Kisses is the album that the label wished Mariah Carey had been recording. Which is to take nothing away from Jessica Simpson because to even speculate on that is an acknowledgement of the talent she possessed.
I Wanna Love You Forever is unashamedly steeped in melodrama. There's a brooding darkness to the instrumental track, with the occasional wail of an electric guitar offering a hint of danger alongside flourishes of tensely plucked acoustic chords. In the few seconds before Jessica Simpson has even uttered a word, there's a sense of epic scale to the song. So imposing is that immediate impression that her opening riffs: "Ah-hoo-hoo…ooh-oh-woah" are almost ethereal, such is the contrasting tenderness and purity in her tone. Jessica Simpson's voice is nothing short of incredible here; the verses are loaded with sensuality where you feel every syllable: "Left your desperate spell on me, say you feel it too, I know you do". Then, as the track transitions into its soaring chorus, the delivery shifts into one which unleashes the power in her vocals: "I wanna love you forever, and this is all I'm asking of you, ten thousand lifetimes together, is that so much for you to do". If there's a track that truly defines light and shade, it's this one. Where her voice is the former, the music is the latter, and there's almost a struggle between the two as they dance around each other.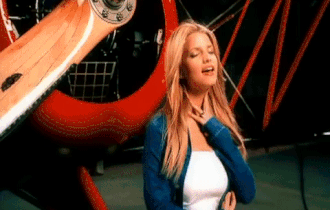 However, from the middle-eight onwards, the focus is all on Jessica Simpson. There's an unrelenting urgency to her performance where it genuinely feels as if she's singing for her life: "Woah-OH-OH, in my life I've learned that heaven never WAITS, NO-OH-OH, HO-OH, let's take this now before it's gone like YESTERDAY, NO-HO-OH". As I Wanna Love You Forever braces into its climactic final chorus, a whacking great key-change feels inevitable…but it never comes. There is a slight lift in the melody as Jessica Simpson's vocals soar: "I wanna LO-O-O-O-O-O-VE…", but it defiantly rejects the cliché associated with songs of this ilk. And rightly so because it's not needed at all. Without any distractions or gimmicks, the big, sweeping final note: "FOREVER, O-O-O-O-O-OH" firmly asserts Jessica Simpson's arrival.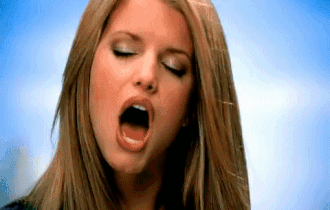 The power, range and versatility that she showcases here are the product of a perfect juncture in the development of her voice. As early as her second album – and most certainly by her third – her pitch had deepened, and she'd adapted her singing technique to accommodate for those changes. Even during her 2004 Reality Tour, I Wanna Love You Forever was only performed sporadically. It's not a criticism to say that Jessica Simpson would struggle to hit those notes; indeed, it would be an unrealistic expectation due to the entirely natural evolution of her vocals as she reached adulthood. So, there's something innately special about the song because it feels very much like one that – in the context of Jessica Simpson's career, at least – could only have existed and been performed the way it was at a specific point in her life.
Visually, I Wanna Love You Forever adopts a markedly different approach to the debut videos from Britney Spears, Christina Aguilera and Mandy Moore, all of which portrayed their respective stars through a '90s teen lens. Instead, Jessica Simpson gets a more staged treatment where she is presented as a star and performs the song while participating in a photoshoot against set-pieces entirely unrelated to the track's themes. Conceptually, there's more focus on pushing Jessica Simpson as a wholesome singer with a big voice rather than selling a persona. But that was the angle Columbia were going for here, and it works, managing to make perfect sense at the same time as it makes no sense at all – just why is she performing in front of a vintage bi-plane? Some of the back-drops – particularly the field of sunflowers – create a distinctive identity and are so vividly colour graded that they jump off the screen. Equally, the closing shots of Jessica Simpson bathed in deep blue lighting in front of a sky/sea horizon are absolutely stunning. As an entire package, I Wanna Love You Forever is every bit as complementary and cohesive as her rivals' efforts, even if it positions her in a slightly more traditional role.
Commercially, this single was always going to be judged against the benchmark set by Britney Spears and in America, it placed Jessica Simpson very firmly in third place. Peaking at #3 on the Billboard Hot 100, I Wanna Love You Forever didn't quite match the chart-topping success of …Baby One More Time and Genie In A Bottle but nonetheless finished significantly ahead of Candy (which only reached #41, alas). However, this was a considerable hit in its own right, spending two months in the top five. Although it's arguably not Jessica Simpson's most famous single to date, it remains her only one to reach the top ten in America. I Wanna Love You Forever performed a little more modestly in the UK, peaking at #7. Although that temporarily positioned her in fourth place when all was said and done, a song like this was always going to be a harder sell here. A lot of Mariah Carey's early balladry upon which it was reminiscent made little impression on the UK charts, and that entire sub-genre of pop music had almost descended into parody by this point. Thus, Jessica Simpson wasn't quite so able to tap into the same residual nostalgia here as she did in America.

Despite a strong start with I Wanna Love You Forever, Columbia initially struggled to follow it up (even though Your Faith In Me was just sat there for the taking), and Sweet Kisses became a bit of a sleeper hit in America. Off the back of this single – and copious amounts of promotion – it hovered in the lower half of the album chart until the release of I Think I'm In Love With You nine months later.
---